The Inner West region is Sydney's creative and cultural heart, stretching from the up-and-coming Chippendale all the way to Strathfield out west and Tempe down south. Visiting the Inner West will expose you to some of Sydney's best restaurants, attractions and activities. But with such a wide catchment area, how do you know where to go? We've got the insider tips for you.
Things to do
Sydney has plenty of bays for you to enjoy, but one of the loveliest is in Glebe. Its foreshore walk takes you past the Sydney Boathouse in Rozelle Bay, where you can spy some luxury yachts before moving into Blackwattle Bay, giving you a lovely view of Sydney's CBD. The walk finishes at the Sydney Fish Market in Pyrmont, so when you're done you'll have a chance to grab some of the freshest seafood available for lunch.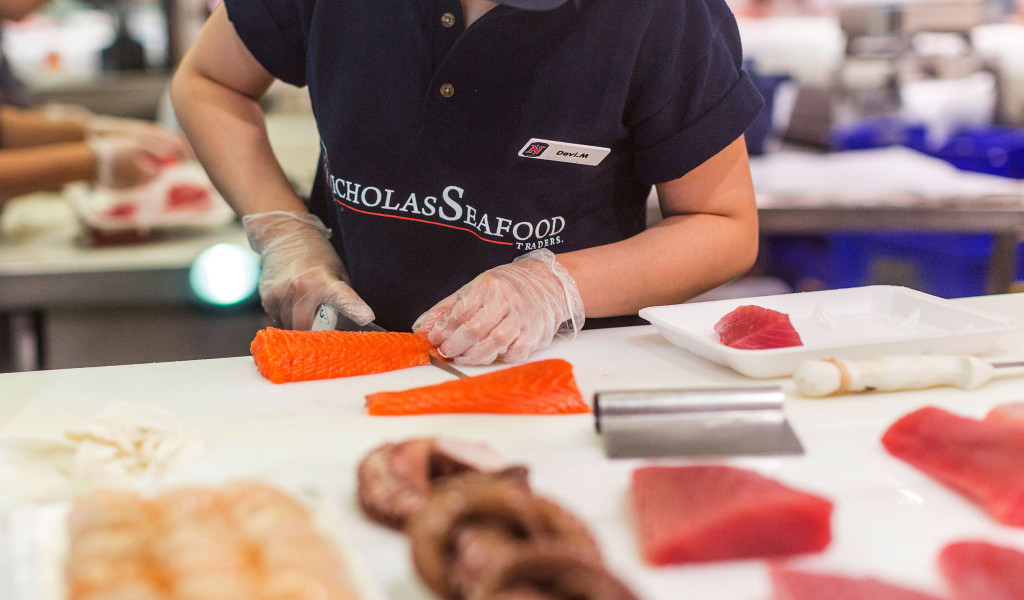 The Orange Grove Farmer's Market (located at Orange Grove Public School on the corner of Perry Street and Balmain Road in Lilyfield) is a charming little weekend market you don't want to miss out on. Open from 8am to 1pm on Saturdays, you can find your fill of organic and gourmet food, plants, fashion items and sustainable fair-trade homewares for sale.
Travel secret: Avoid the weekend traffic jams by taking public transport to the Orange Grove Farmer's Market. Look for buses that alight at Balmain Road or take the tram from the city to Lilyfield – a mere five-minute walk from the market.
Things to eat
Consistently ranked as one of Sydney's best restaurants, Sixpenny in Stanmore can give you the full Inner West dining experience. The decor is intimate and minimalist, while the menu is simple and well-balanced. The two chefs are extremely well-renowned: one a former co-chef at Sepia, arguably Sydney's premier eatery, and the other previously working in Denmark and Spain.
If you're after a more casual experience, the 3 Weeds Hotel in Rozelle has excellent cuisine in a cosy and informally elegant setting. You can have a few drinks in the pub and then retire to the restaurant to enjoy a heartier meal off their menu or a seven-course degustation. This place is consistently good and has won a bunch of awards dating back as far as 2007 to prove it. Be sure to check it out.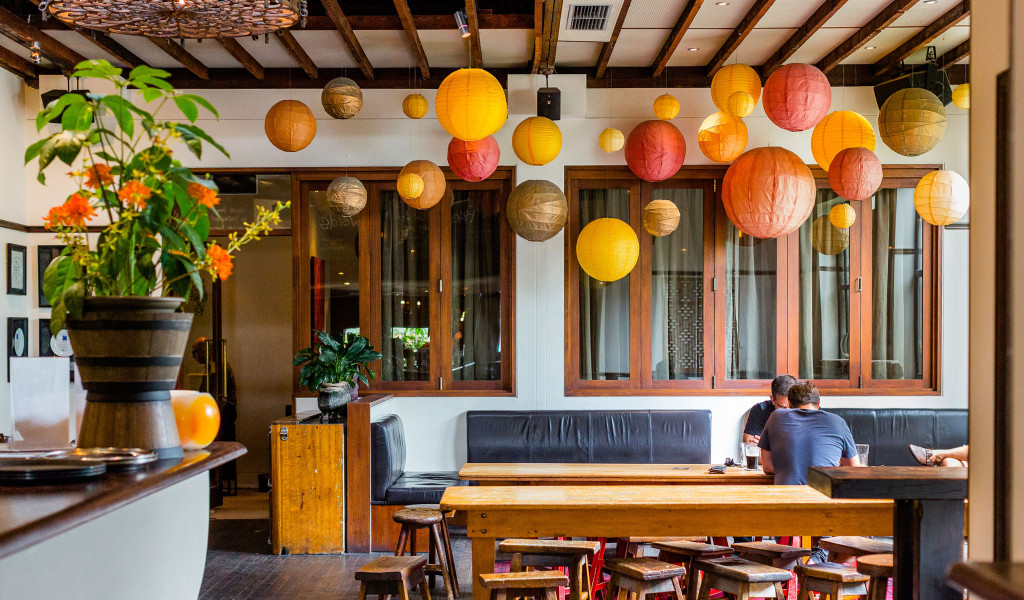 Things to see
White Rabbit Gallery is a small, private art gallery in Chippendale containing some really thought-provoking and provocative Chinese art. Most of the contemporary artists on display can be considered dissidents to the Chinese mainstream, so you'll get a fresh perspective into Chinese culture. At the same time, the exhibitions change every six or so months, meaning new work is always on display. You can also finish up your time at the gallery with some spectacular dumplings and tea in their ground floor cafe, the Tea House.
The Enmore Theatre in Newtown is NSW's longest-running live music venue and is listed on the Historic Buildings Register. The venue has hosted some of the world's largest bands and musicians, such as KISS, The Rolling Stones, Coldplay, Marilyn Manson and Oasis. The Enmore is also a landmark comedy venue for Australian comedians such as Wil Anderson, Lano and Woodley, Carl Barron and Jim Jefferies. It is a must-visit for any live entertainment fan.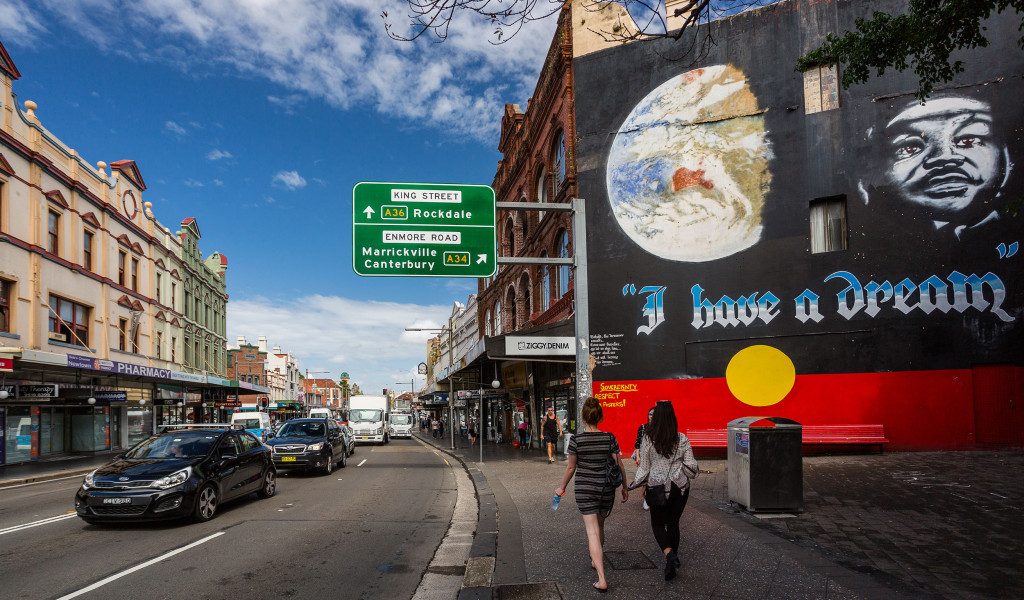 Where to stay
If you don't want the hustle and bustle of the Sydney CBD and prefer the relaxed vibe of the Inner West, TFE Hotels has great accommodation options including Adina Apartment Hotels in Chippendale and in the heart of Surry Hills on Crown Street.