Join us as we chat to Eugene Tan, photographer, surfer and owner of the much loved Bondi business Aquabumps. Eugene combines his love of art and surfing to share incredible photos of beaches in not only Bondi, but also Italy, Hawaii and Indonesia, capturing their beauty in the early hours of the morning.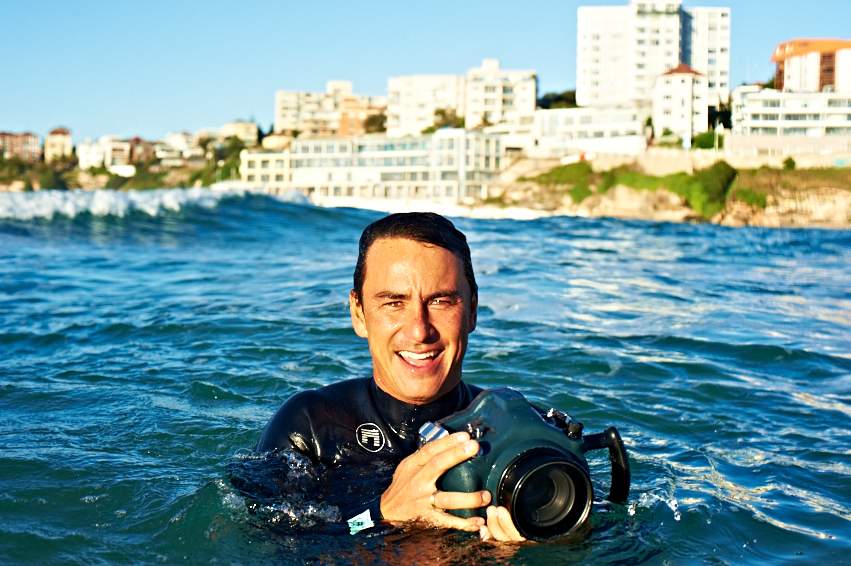 What do you love most about living/working in Bondi?
I love that Bondi is a little village on the beach but close to the city. We live close to the Gallery – so I ride my bike to shoot in the mornings, to work – it's a great lifestyle with everything within a few blocks.
If Mick Fanning came to town, where would you take him for breakfast?
Bills on Hall street, can't beat the scrambled eggs there!
Favourite photograph you've taken in Bondi? What's the story behind it?
Lone swimmer is an all-time favourite image. This was my first time shooting in a helicopter, my wife had brought me for Christmas. It's taken off the rocks at North Bondi of one lone girl swimming, it represents the solitude you can have in the sea away from what can be thousands of people on the beach over summer in Bondi. It's also become my signature style – shooting beaches from above, I just love it.
You can purchase the photograph here!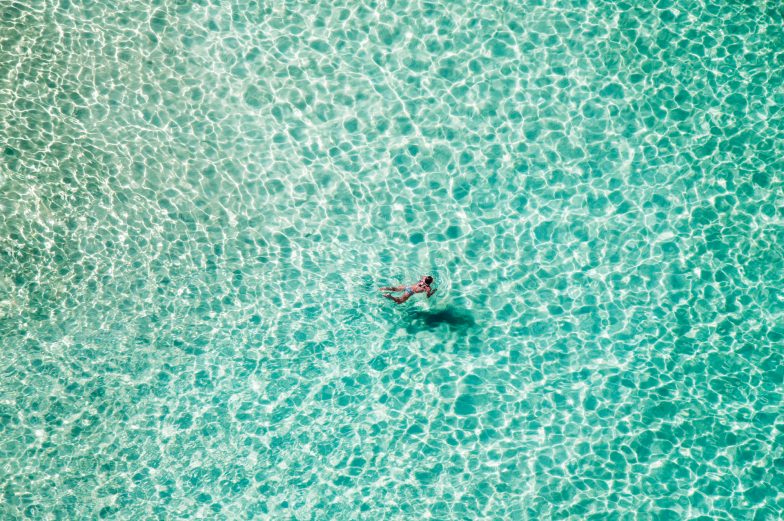 How do the waves in Bondi compare to those around the world?
They are pretty consistent and we live close to the beach in Bondi, so I can always pop down for a quick surf. I spend 2 weeks a year in the Mentawai's and have done so for the past 20 years – there you get some of the best waves in the world. I also love Hawaii – pipeline on the North shore to shoot, it's pretty special.
How has Bondi changed in the last 10 years? 
Bondi has changed so much over the past 10 years. There are so many new options for fresh produce and restaurants to eat out at. There's great Australian fashion labels popping up everywhere too, which is also great to see along with fantastic accommodation options for friends and family when they come to town. We have been living here for 18 years so it's great to see that our little village is developing in a way that appeals to us and our young family.
Find Eugene & Aquabumps here!