Join Lorraine Elliott, the founder and publisher of Not Quite Nigella as she shows us the best asian eateries in melbourne. A full time blogger for over 9 years and published author, she travels the world looking high and low for the best food and travel experiences.
Melbourne is regarded as a very European city but did you know that you can get some fantastic Asian food there too? Here are six fabulous Asian eateries in Melbourne!
Lucy Liu
---
No not the actress, but a restaurant named after her. Red is a lucky colour in Chinese culture so the red lit entrance-way is surely no coincidence. Inside is a futuristic inspired decor mixed with touches of manga. The menu features playful modern Asian food - think Kingfish sashimi, hot mint and toasted coconut or Lup Cheong hot dogs or soft shell crab jianbing pancake roll with spicy hoi sin.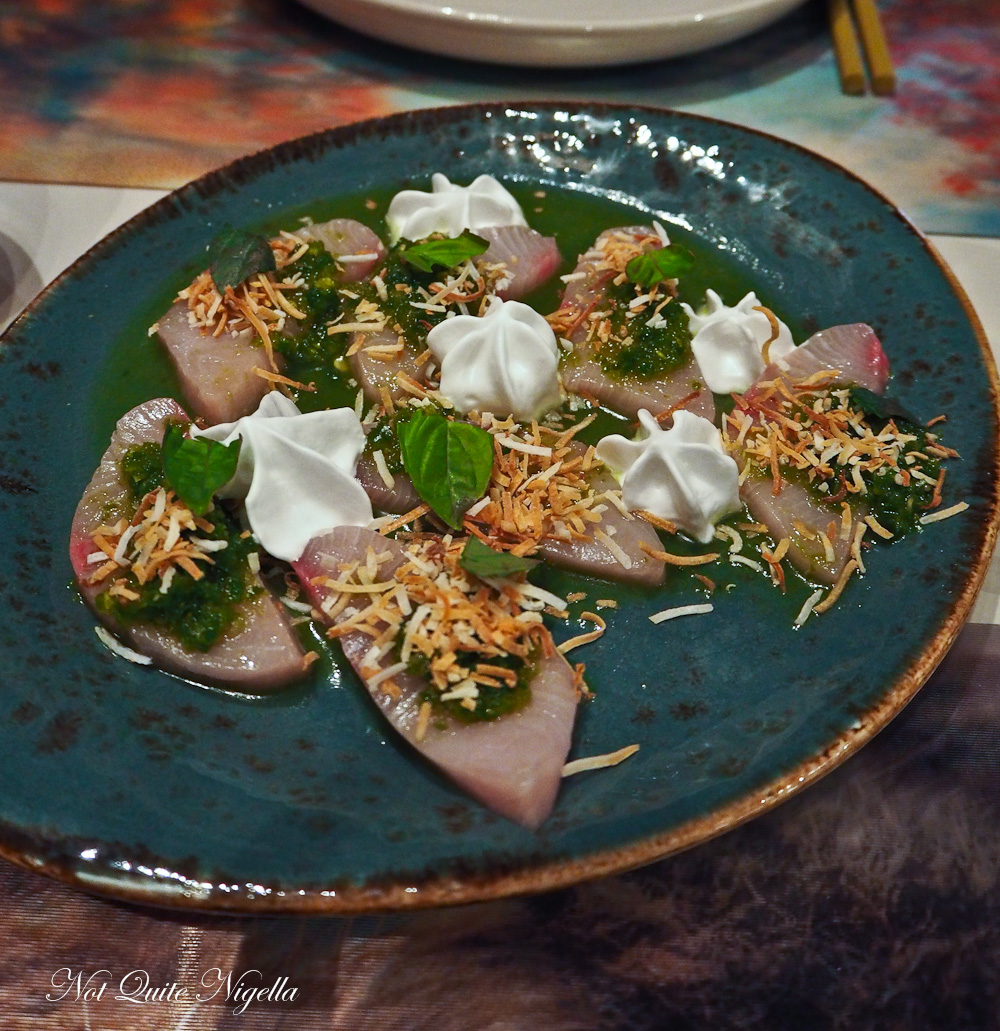 David's
---
Sometimes the urge to have a complete and utter dumpling fest hits me and that's when I wish I lived near David's in Prahran. Every weekend they have unlimited yum cha dumplings at $38-$44 per person. And at night you can get a taste of these along with "Grandma's 8 spicy Shanghai medley" or "Country Comfort" which is sticky pork belly & chat potatoes. Another good option is the Iron Buddha Beef with crispy fried beef with tea leaves. But whatever you do, save room for the white chocolate dumplings with peanut & coconut praline and ice cream. You can thank me later ;)
Oriental Tea House
---
I like to streamline things. If I can kill two bird with one stone, all the better. And if you need to buy a lovely gift for someone and then also have a delicious meal then Oriental Tea House is a wise choice. Owner by the same family as David's above there is a gorgeous store with plenty of things to buy including a wide range of teas. If you're curious about the teas, you can also order them to have there in the casual eatery - the iced strawberries and cream tea is wonderfully refreshing with just the right amount of natural sweetness while dishes like crackling roast pork and chicken dumpling quinoa salad or cheese & bacon Spring Rolls hit the spot nicely.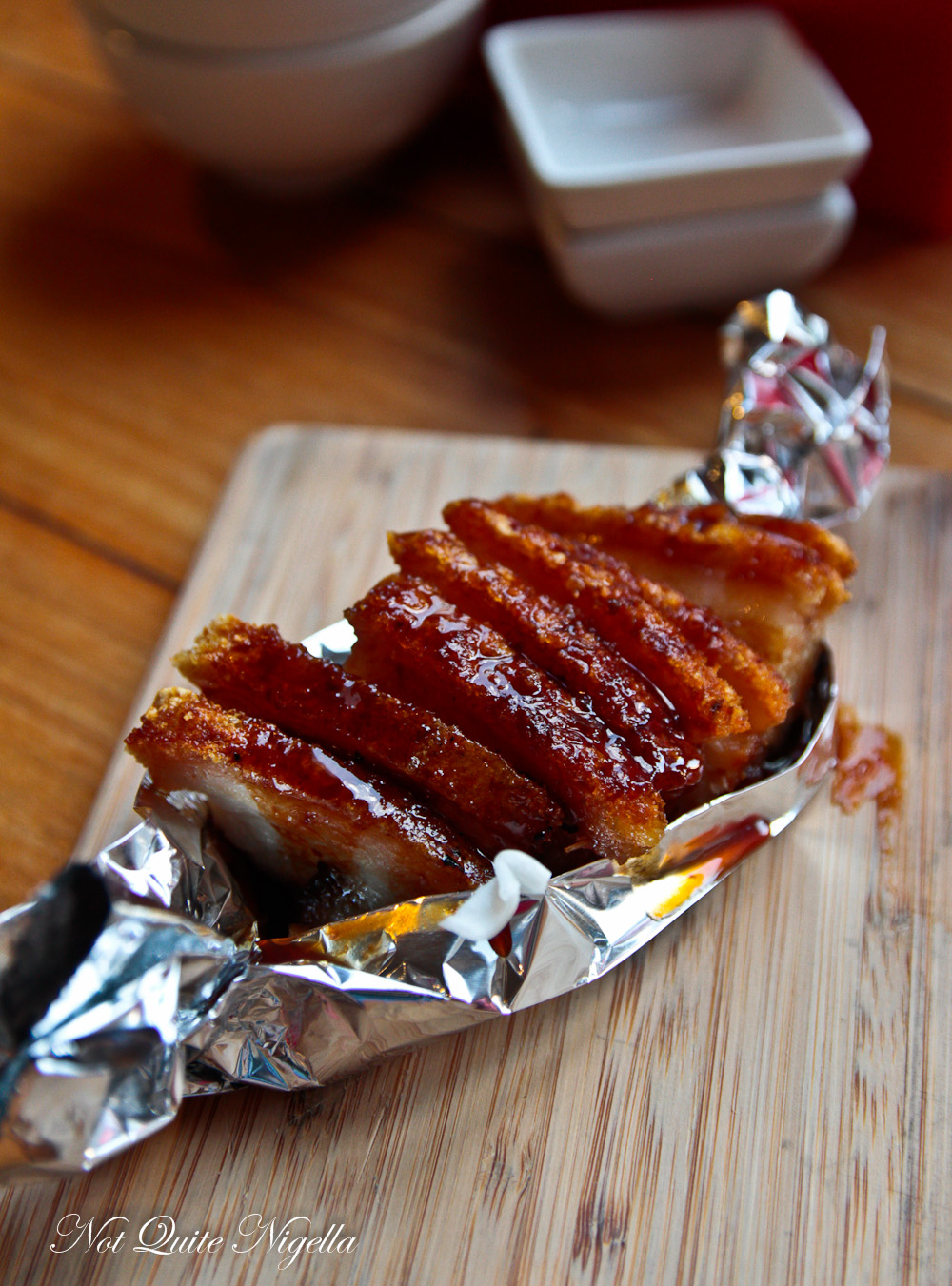 Kong BBQ
---
Kong BBQ doesn't take bookings so you'll either have to arrive early or just take your chances. With a bit of luck there'll be space for you on the communal tables. The Kong Bossam BBQ tray is a bit of America and a bit of Korea with pulled chicken and pork, pork belly (and crackling), beef brisket slices, cos lettuce leaves, pickles, kimchi and walnut ssamjang. And the cocktails that come in a jug will help you while away the time waiting at the bar.
Hot Star
---
Sometimes you just want a cheap and tasty thrill and if you're looking for an inexpensive street food treat then Hot Star in Chinatown is the perfect stop. The Hot Star chain from Taiwan (where the street food scene is incredible!) serves "large fried chicken" which is essentially a breast fillet cut away from the bone that weighs around 250grams and spans about 30cms. It is dipped and breaded to order then deep fried in cottonseed oil. The chicken is incredibly juicy and comes with a range of spice mixes: spicy, seaweed, salt and pepper, curry and plum. This is the perfect food to eat while you walk down the street!
Spicy Fish
---
Do you like your chilli with chilli? At Spicy Fish in Melbourne's Chinatown, the speciality is spicy Szechuan dishes like the eponymously named Spicy Fish. It is a cauldron of fish, bean sprouts and vegetables with a scarlet coloured soup. The prawns in Szechuan chilli sauce and the eggplant in clay pot with Szechuan chilli sauce are also terrific but I think you might be sensing a theme already. Don't worry if you can't take the heat, there are less spicy dishes on offer too. But when in Spicy Fish...