Just three hours from Sydney, Canberra is an easy weekend trip perfect for the whole family. With playgrounds boasting views over the city, to museums filled with interactive exhibits, the Capital will offer hours of fun for everyone.
Commonwealth Park
The local's choice of picnic spot, here you'll find adults and kids alike enjoying the outdoors; riding bikes, walking trails, feeding ducks in the ponds and marvelling at Floriade during spring. For kids, the park has a number of playground areas including a stone playground with tunnels, ladders and towers to climb. For the adults, there's a café at Regatta Point where you can pick up a coffee and a treat to enjoy while you watch the kids play and catch spectacular views over Lake Burley Griffin.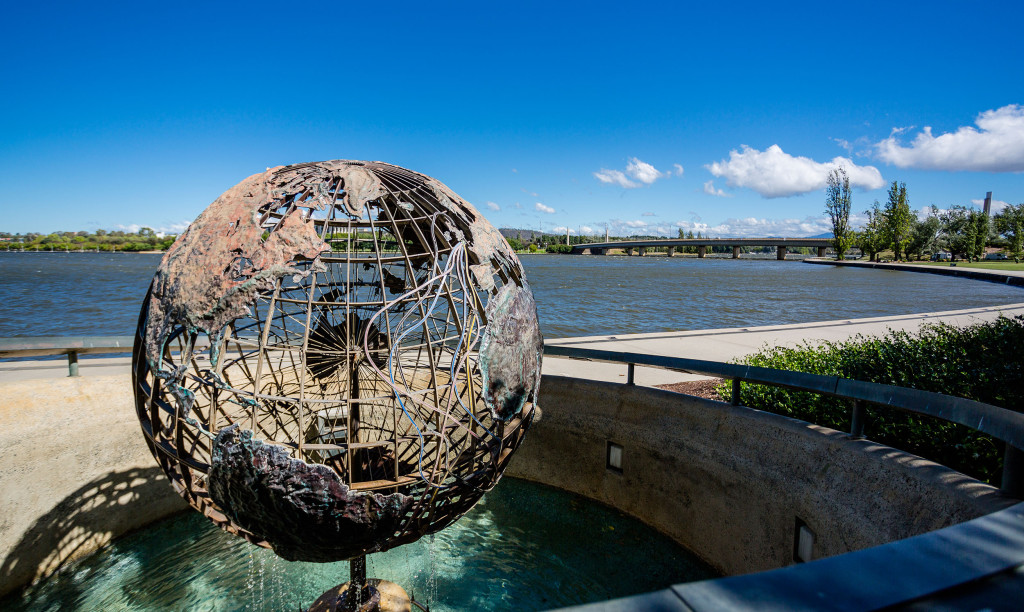 The National Zoo & Aquarium
Just five minutes from the CBD, The National Zoo and Aquarium is home to all sorts of native and exotic animals, plus its two attractions in one! The Zoo is famous for its incredible experiences including Meet the Cheetah where you will enter the Cheetah enclosure (with an experienced handler!) or the award winning Zooventure, where you can have a tiger take a piece of meat right from your hand, a lion roar inches from your face, a brown bear lick honey from your hand and feel a python's skin as it creeps over you. If you have the kids with you, try the Family Tour – a more family-friendly version of the Zooventure, you won't get into the Cheetah cage, but you can stare it right in the eye!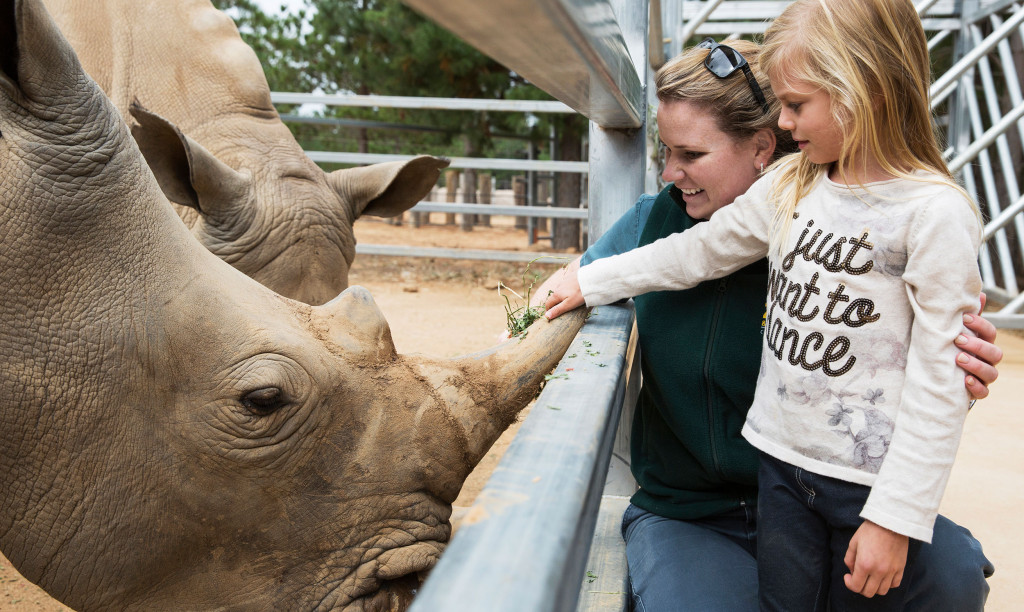 The National Dinosaur Museum
A favourite of both young and old, with 23 complete skeletons and over 300 different displays of fossils, this is a place for any Jurassic Park fan. Every local young Canberran has been here and taken in the exhibitions of the earth's pre-historic life. Make sure you take a peek outside at the Dinosaur Garden where life-like fibreglass dinosaur models live.
The National Arboretum
Just outside the CBD is the National Arboretum, home to 94 forests of rare, endangered and symbolic trees from Australia and around the world. On a Saturday morning, the Village Centre is a hive of activity; Sprout Café serving coffees and treats to mums and dads and children playing in giant acorn cubby houses and banksia-shaped pods in the playground. The panoramic views over Canberra are incredible and from the Village Centre you can really appreciate the vast size and space of the Arboretum. If you want to get a little closer to nature, take one of the cycling tracks or nature walks and find a great spot to picnic and play.
Questacon
Home to over 200 interactive exhibits, at Questacon you can free-fall down a six metre slide, interact with an intelligent robot (and play a game of air-hockey with it), play music using light beams and even feel the full force of an earthquake under your feet.
Travel Secret – While Questacon is popular for kids and school groups, big kids will have fun and learn plenty here too – check the What's On calendar on their website for adults only SciNight events.