Image: Shutterstock
Adelaide: Boasting impressive architectural beauty, a love affair to fine arts and an ever-growing collection of foodie-friendly eateries, the SA capital is a city of sophisticated stays. While it maintains its moniker as the city of churches, there's so much more to see and do that the spires all but fade into the background.   
Keep reading to find out how you can get into a SA State of Mind with our free SA e-book and the chance to win an Adelaide staycation thanks to our mates at Truly Aus.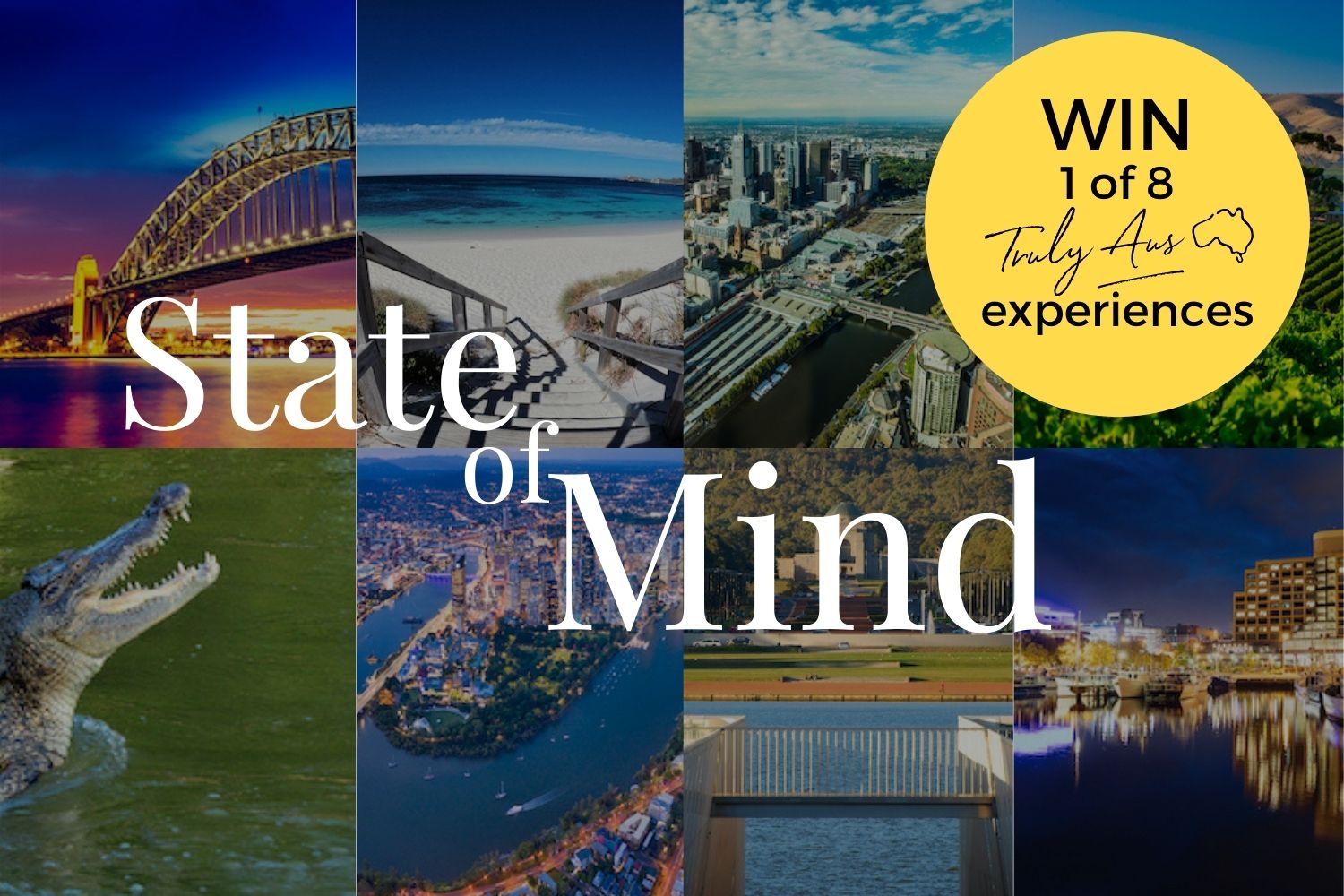 Thanks to the foresight of early European settlers, Adelaide is a neatly planned grid of streets, avenues and malls, perfectly offset by a ring of city parks. This makes it both simple to walk and navigate. And it's easy on the eye, with corridors of green space breathing fresh life into the city year-round. 
The architecture here is hugely impressive, with beautiful stone facades presenting plenty of Insta-worthy moments, like the courtyard of the Adina Apartment Hotel Adelaide Treasury which is the perfect place to sip on a local wine and while away the hours. So to, the Mortlock Wing of the State Library is another must-do on the tourist trail. Considered one of the most beautiful libraries in the world, its grand interior houses looks like something out of an Indiana Jones movie and it's easy to get lost in the pages of a good book.
Culture vultures will love The Art Gallery of South Australia with its permanent collection of some 38,000 works, while the Festival Theatre is the spot to enjoy world class ballet, orchestral performances and musical theatre. 
For something more this century, make your way to the Rhino Room on Frome Street. Impossible to miss with its giant purple mural, this venue is home to some of the best performance artists in the country. Comedy is a speciality here and Rhino Room has played host to the likes of Arj Barker, Adam Hills, Stephen K Amos and Ross Noble. If you fancy treading the boards, there's an open mic night every Thursday.
When it comes to eating out in Adelaide, you won't be disappointed. For mouth-watering Italian just like Mama makes, try Andre's Cucina, whilst Peel Street boasts incredible flavour combinations (even the basics are incredible here and we have an ongoing love affair with the maple roasted pear, goats curd , hazelnut, pickled radicchio and persimmon toastie) and St Louis produces some of the creamiest ice-cream in existence. 
Adelaide's Central Market is the place to pick up a Haigh's Chocolate Frog and is an absolute must visit for every foodie. With more than 80 traders setting up shop every Tuesday to Saturday, it can be a little daunting, but the best thing to do is dive right in. Visit to the Mushroom Man if only to marvel at the different types of mushroom that exist; swing by Dough's for one of their famous fig and fennel loaves, or sample some cheesy goodness at The Smelly Cheese Shop.  However you choose to explore, leave some room (and some dollars in your wallet) for Lucia's Fine Foods, where you can buy all things Italian and also sit down for a delicious bite to eat. 

With Adelaide's proximity to some of Australia's best wine regions, there's also no shortage of excellent wine and small bars tucked away in the city's side streets and a day trip to McLaren Vale is always a good idea.
Insider Tip: Clever Little Tailor's revolving wine list and intimate setting makes it a top choice, closely followed by The Henry Austin with its dapper interior and excellent cellar selection.  In keeping with Adelaide's love of history and heritage, Apoteca Bar & Restaurant - named in honour of 142-year-old pharmacy cabinets (think 'apothecary') which grace the front bar – is a must do if not for the Mahogany goodness but for their serious wine cellar filled with more than 1200 wines.  


Unlock a new State of Mind and be in the running to WIN 1 of 8 Truly Aus getaways!
While so many of us are bound by our own state borders, now is the time to get out and explore our backyards. Our friends at Truly Aus, together with some of the best travel writers in the country, have created a series of eBooks with our favourite destinations and experiences around the country and together we're encouraging you to get into a SA State of Mind. Together, we're offering a staycation to be won in every state and territory including South Australia and a stay at the stunning Adina Adelaide Treasury along with a Truly Aus local experience.  Download your free eBook and enter here.


Peace of mind when you stay with us: Introducing Clean Touch.