Not sure where to go in Melbourne for a sneaky beverage or two? We reveal our top five unique laneway drinking dens in the city.
Shebeen – 36 Manchester Lane
Feel like giving something back as you indulge? Then Shebeen is the ideal place for you. Founded by socially conscious entrepreneur Simon Griffiths, Shebeen's profits go to a reputable funding partner in the product's country of origin. So the proceeds from that Laotian beer you've been drinking will go to a partner in Laos. Everything in the bar is on point, from the shabby chic decor to the music and food menu.
What to order: Try a Windhoek Lager from Namibia.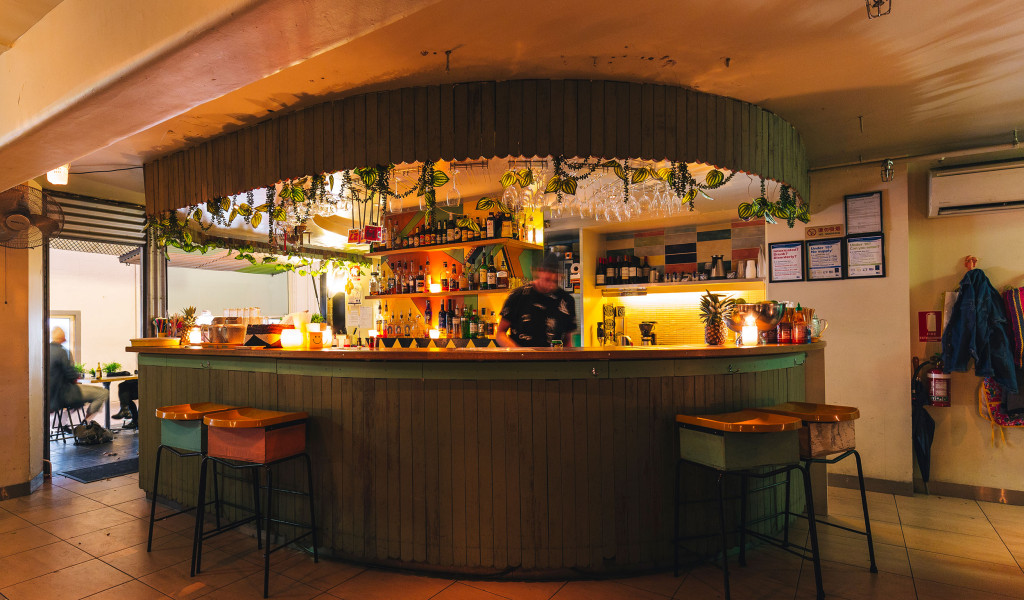 Double Happiness – 21 Liverpool Street
Now a Melbourne go-to, Double Happiness is a welcoming little bar with a Chinese Cultural Revolution theme. Kitsch Maoist propaganda images decorate its walls, and the drinks list is in step with the theme too, with options like the Great Leap Forward, a heady mix of house-made lychee vodka, mint, lime and ginger. The bar staff are super friendly, and on chilly winter nights you can warm your hands in front of the cosy open fire.
What to order: Double Happiness's signature Espresso Martini or a Great Leap Forward.
Travel secret: Look for a doorway to the right of Double Happiness – there, you'll find its sister bar, New Gold Mountain, a glamorous cocktail den inspired by old-world Shanghai.
Romeo Lane – 1A Crossley Street
Romeo Lane is an intimate, old-style cocktail bar that wouldn't seem out of place in an episode of Mad Men. There's an elegance and retro feel to the bar, just as there is to the drinks – classic European-style cocktails made with spirits like cognac and sherry are the order of the day. Beverages are served in beautiful cut glassware, and – joy of joys – Romeo Lane offers table service.
What to order: A Flushing Cocktail – Cognac, Martini Rosso and orange bitters served over ice.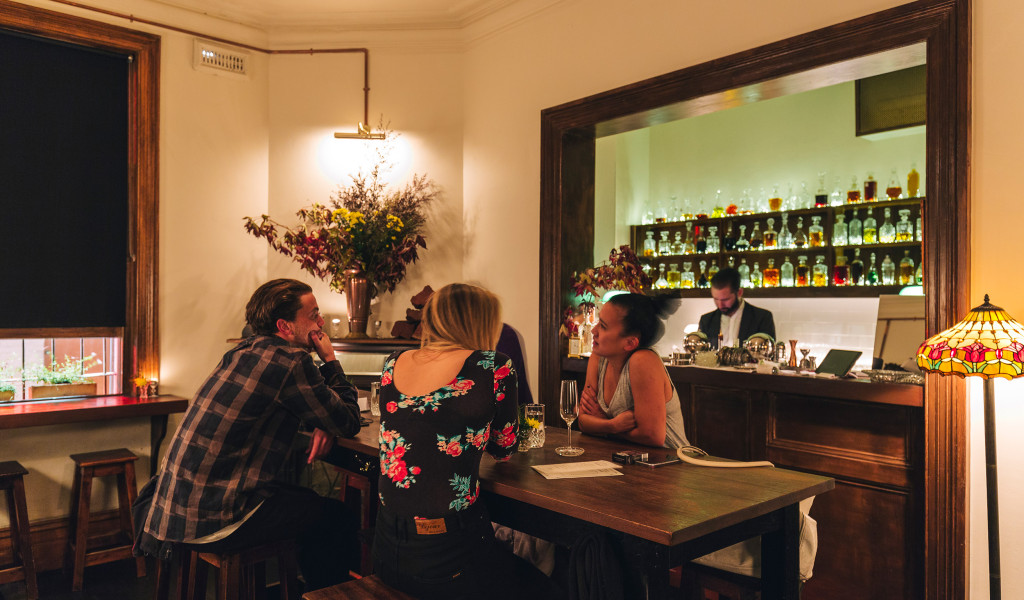 Section 8 – 27–29 Tattersalls Lane
In some ways Section 8 is Melbourne's 'easiest' bar – it's simple, no fuss and it's open every day of the week from late morning. Essentially a shipping container located in a car park, with some street art and wooden shipping-palette seating thrown in, it's a bit random but it's always a heck of a lot of fun. It plays host to some excellent DJs, offers simple bar food and it's the perfect place to truly relax.
What to order: The Bublé, a gin and tonic with a citrus twist.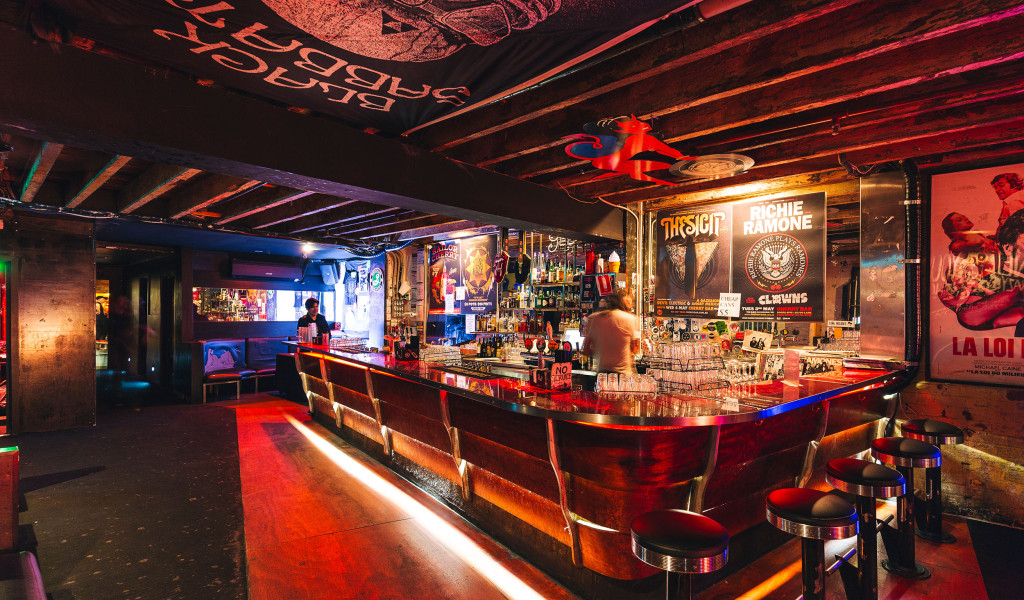 Cherry – ACDC Lane
There's nowhere quite like Cherry, Melbourne's now-iconic rock 'n' roll bar. The long narrow room, flanked by leather-topped bench seating and a heavily scratched bar, with a sunken dancefloor and stage at one end, has probably seen more crazy nights than any other venue in the city. Fridays and Saturdays are for the rock and punk fans – think the Stones, the Stooges and Sex Pistols – while Thursday night is the bar's famous soul night. Appropriately, it's located in ACDC Lane.
What to order: A Jack Daniel's and Coke – the quintessential rock 'n' roll drink.