Canberra isn't all politicians and museums, once you get past the classic 'National Capital' stereotype, you unmask a city full of exciting things to do. Canberra is a great place to get out and about and discover the area in a new, exciting way, be it a Segway around the lake or run up Mount Ainslie.
SegGlideRide
Have you ever wondered what it's like to ride a Segway? This is your chance. Ride around Lake Burley Griffin on your very own Segway; take your family or friends, ride in a group or alone, any way you choose, this is the way to see Canberra. Full training is provided and it really is as easy as it looks, simply lean forward to go and backwards to stop!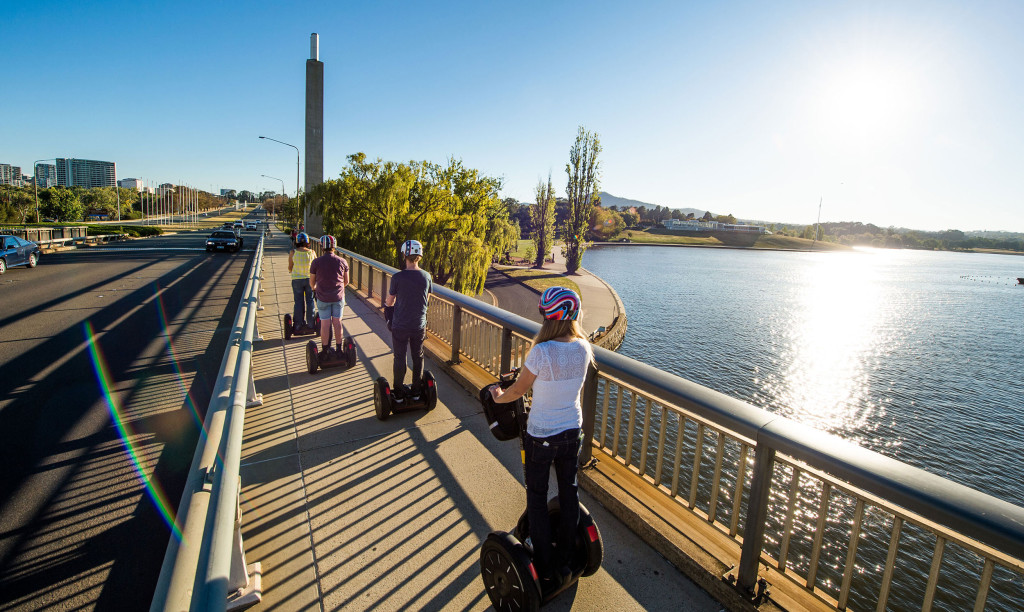 Hot Air Ballooning
If you're looking for adventure with a little peace and tranquillity built in, ballooning over the city at dawn is the way. Take off at dawn and watch as the city magically unfolds beneath you. The flight generally lasts 45-60 minutes (total time from meet is 3-4 hours) and is a beautiful way to start any morning in Canberra.  Locals advise the best time is during Floriade while you can watch as thousands of flowers bloom beneath you.
Travel Secret – If you're after a more romantic experience, treat yourself and enjoy a champagne breakfast after your flight. 
Golf Courses
Canberra is the perfect place for a round of 9 or 18 on the green. There are many courses in and around Canberra and all are characterised by impressive, tree-lined greens and attractive lakes and ponds. There are courses available for all skill sets, with some very exclusive and some open to the public every day. One of the most picturesque courses in is Gungahlin Lakes Golf Club, in the northern suburb of Nicholls, with beautiful lakes and perfect fairways, all just 15 minutes from the CBD. The most well known in the area is Royal Canberra Golf Club, a crown jewel of Australian golf. The course winds its way through quiet, natural woodland and overlooks the western end of Lake Burley Griffin. The club is a members-only course but welcomes reciprocal club members and a limited number of interstate and international players.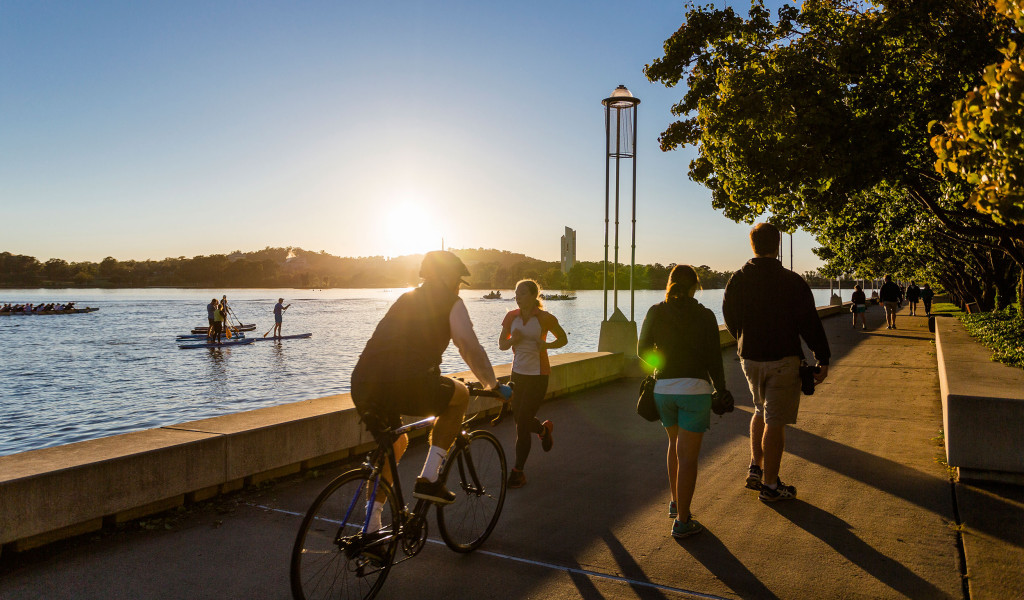 Running/Walking
Canberra is a mostly flat city, surrounded by a few mountains, so there is a route for any running or walking ability. For a steady, flat run where you can take in the sights and sounds of the city, jog around Lake Burley Griffin. You can go it alone or join one of many organised running groups around town. If you're looking for more of a challenge try a run through Red Hill in Canberra Nature Park or the National Arboretum; make it up to the lookout at Dairy Farmers Hill and be well rewarded with an unmatchable 360 degree view of Canberra. If you're really up for a challenge, run the 2.2km up Mount Ainslie, at the top you'll be able to capture a great photo of the unobstructed view straight down Anzac Parade to Capital Hill and Parliament House. This is also a pretty pleasant walk if you're not up for too big a challenge.