Join Lorraine Elliott, the founder and publisher of Not Quite Nigella as she shows us the best foodie destinations in the Yarra Valley. A full time blogger for over 9 years  and published author, she travels the world looking high and low for the best food and travel experiences.
The area of the Yarra Valley just over an hour's drive from Melbourne is an area rich in foodie treasures whether you're looking to eat out or buy food souveniers. Here is a hand picked list of delicious Yarra Valley eats and drinks!
Yarra Valley Chocolaterie and Ice Creamery
---
The Yarra Valley Chocolaterie and Ice Creamery is quite simply chocolate heaven and the place where you go to indulge your inner or outer chocaholic. From the moment you step into the enormous shop and cafe you can help yourself to free chocolate samples and browse around marvelling at the sheer size of the range of chocolate items on offer. The Belgian coverture chocolate is shaped into bars using native Australian ingredients or used in delicate little truffles or children's chocolates. And as you can probably guess, the cafe's offerings have a distinctly chocolate theme to them with rich hot chocolates paired with desserts. Chocolate tarts come topped with a chocolate truffle and a shot of liquid chocolate while giant macarons are filled with pistachio and topped with chocolates.
Hargreaves Hill Brewery
---
Looking for a cosy pub? Hargreaves Hill Brewery in Yarra Glen pairs their fantastic beer selection with great dishes, some even incorporating their beer in them like the ESB onion rings with Extra Special Bitter. If you want something a bit more warming for winter try their stout with one of their low and slow roasts. If you can't decide on a beer try a tasting paddle with six of their most popular beers.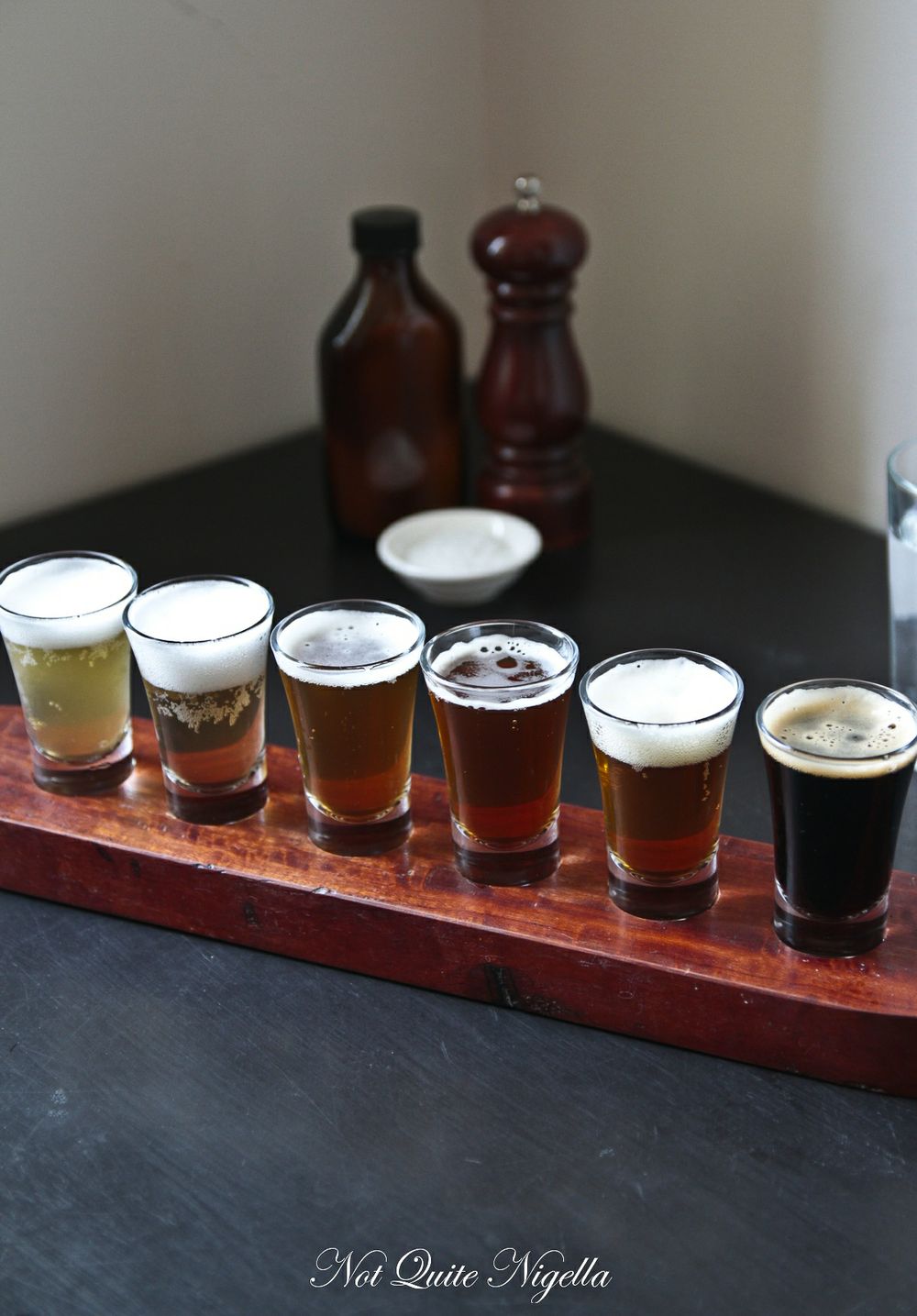 Yarra Yering
---
So we've got beer sorted, how about wine? The Yarra Valley is known for Pinot variety and at Yarra Yering vines were first planted in 1969 by Dr Bailey Carrodus. The doctor has since passed away (five days after appointing winemaker Paul Bridgeman) but they still do things the same way - everything is hand picked and hand harvested. There are also no stainless steel vats here, instead they use half tonne wooden crate vats. All of the grapes are single estate and grown on the property and all are made to cellar for about 20-25 years. As the wine is priced from $80-$250 a bottle, tasting is $10 a person to try up to 10 wines.
Punt Road Winery and Napoleone Cider
---
So you've stocked up on beer and wine, what's next? Cider of course. Australians love their cider and at Punt Road, the Napoleone & Co's ciders are made with home grown apples grown on the 250 hectare fruit orchard. The apple cider is made with a mixture of granny smith, pink lady, fuji and sundowner while the pear cider or Perry is packham and beurre bosc pears. If you're looking for something special to drink try the Napoleone Methode Traditionnelle Apple or Pear Cider. It has bottle fermentation, ageing on yeast lees and zero dosage.
Yarra Valley Tea Company
---
I think we've got all the food groups covered so far but how about an afternoon cup of tea? Garrick Hicks from the Yarra Valley tea company is passionate about his tea. All of the brand's teas are organic and loose leaf and their motto is "Bags are for dags". But there's a practical consideration to hand for this too. Buyers can see the large premium quality leaves for themselves-it's not the low grade tea dust that often fills pre packed tea bags. The range is extensive and encompasses black and green tea blends as well as herbal tisanes and best of all they're very reasonably priced and start at $8.75 per box.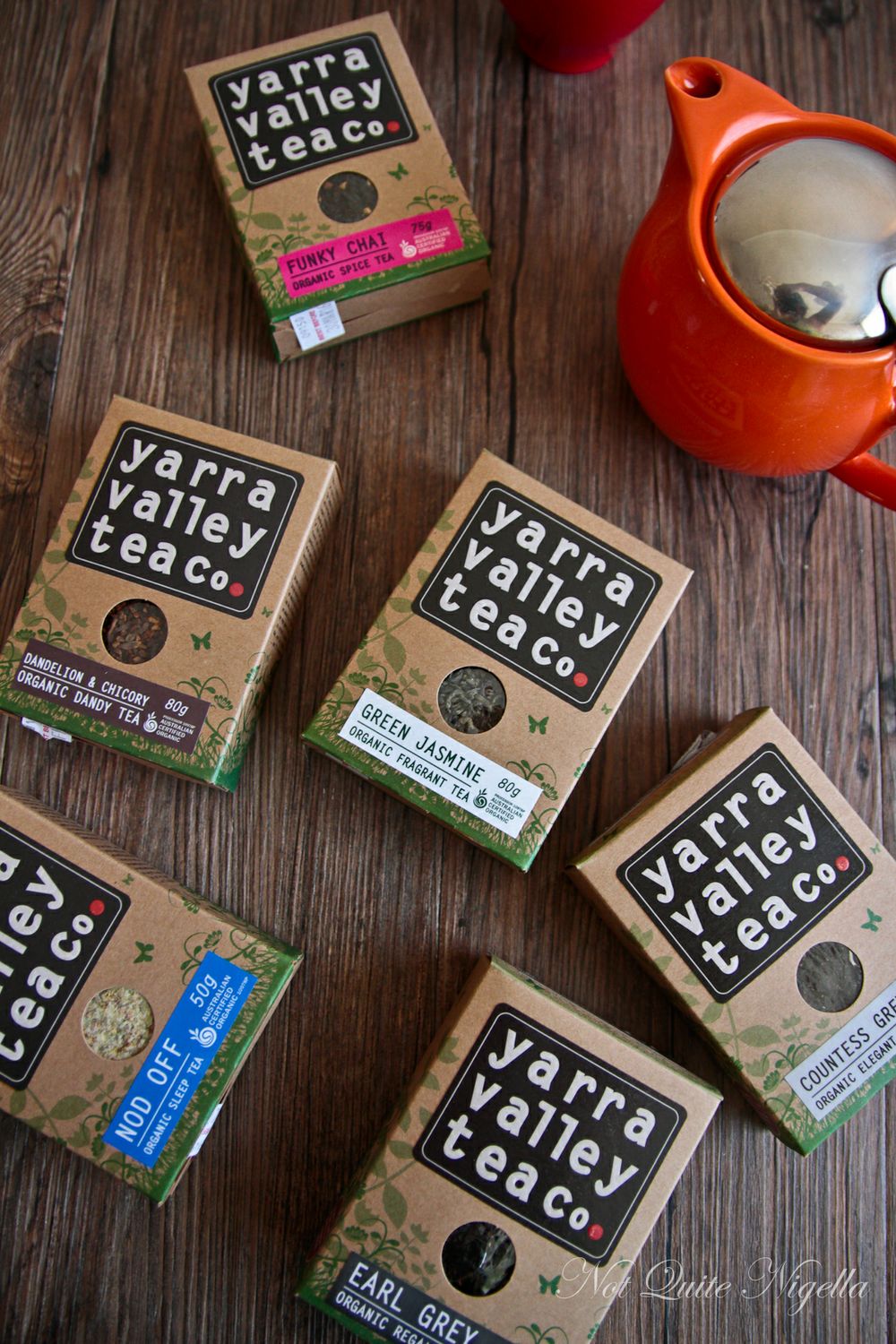 TarraWarra Winery
---
There's this thing about art gallery restaurants. You kind of know that the food has to look good. But at Tarra Warra Winery and Gallery the food is as delicious as it is photogenic. It pays to book, the restaurant is small and very popular even on week days and people can either spend time tasting wines, going through the art exhibition or feasting on lunch in the elegant restaurant.
Locale
---
So you're looking for somewhere to have dinner in the Yarra Valley? Locale at De Bertoli Estate is a family run business that originally started in 1928 with Vittorio De Bortoli who arrived to the Yarra Valley. He married Giuseppina De Bortoli and their son Deen started expanding the business and now and there four siblings run the estate. As expected, dishes on the menu at Locale are Italian and start with bresaolas and salamis and progress to pastas like slow roasted duck tortellini, candied walnut, caramel pear, sage, parmigiano reggiano to meat mains and desserts. And of course a glass of De Bortoli Noble One Botrytis Semillon their bestselling dessert wine to finish!