Adina Adelaide Treasury's Underground Art Scene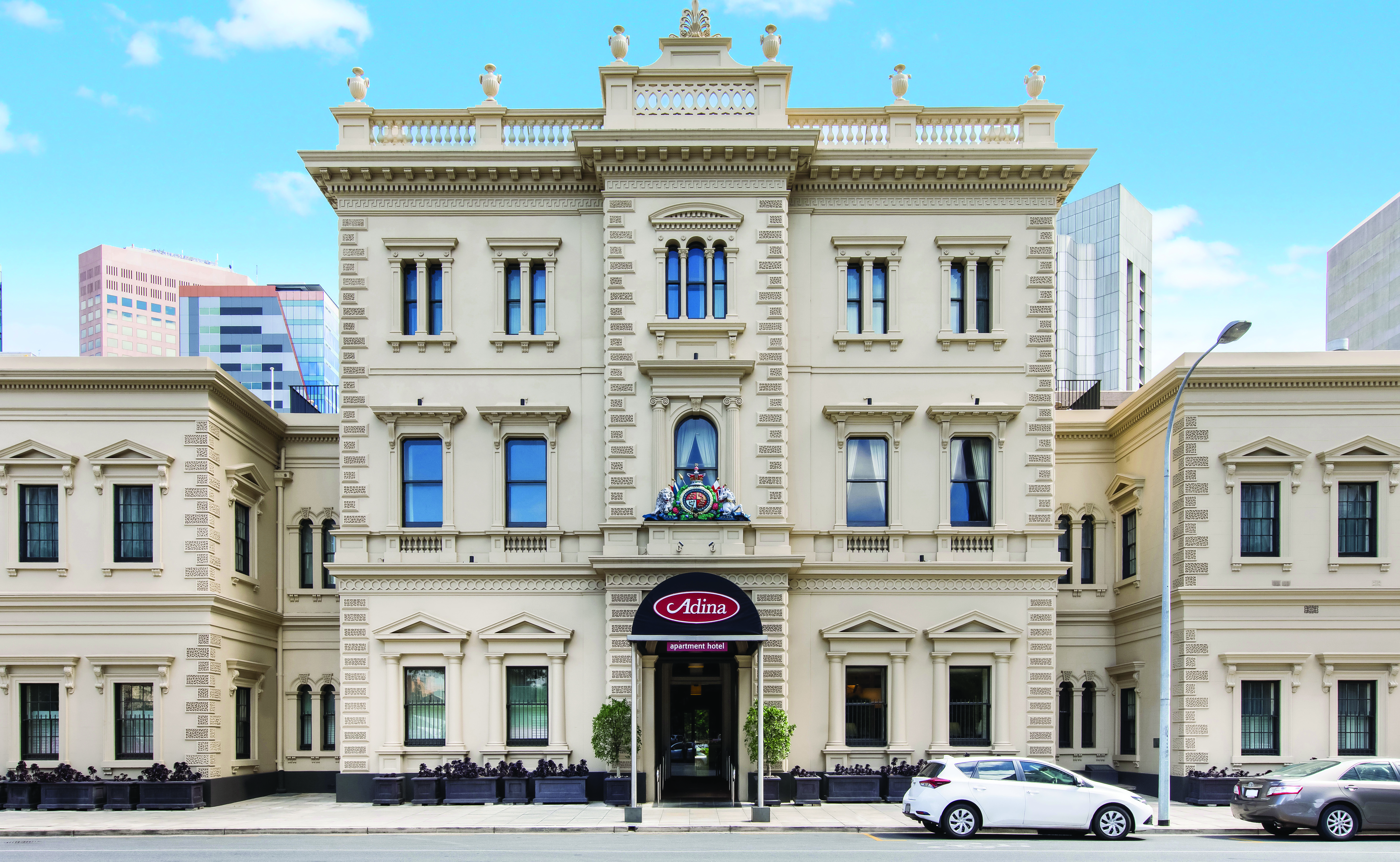 ADELAIDE: The Adina Apartment Hotel Adelaide Treasury is one of the oldest and most historically significant buildings in South Australia but this August it's the old gold tunnels under the building that are attracting attention, and for all the right reasons!  
If you're heading to the City of Churches this month, you won't want to miss the South Australian Living Arts Festival (SALA) and the thoroughly modern artwork shown off to perfection against the old Treasury Tunnels.  

And, if you're nervous in tight spaces, don't be! The passageways are more like a series of basements and, in their day they housed the Treasury Vaults and gold that was brought from Victoria by the Gold Escort and safely stowed away.  
Under Ground
•    When: On now until 8th August 2019
•    What: Eight artists from Floating Goose Studios exhibit exciting new works in the historic treasury tunnels beneath the Adina Apartment Adelaide Treasury hotel.
 
Stephen Zanker
•    When: 10-15 Aug, Mon-Sun 7am-10pm
•    What: Individual portraits, Adelaide-based members of our community, each with a personal story to tell, to other individuals like yourself. We are all here together.
 
Strawberry Submarine
•    When: 16 Aug – 16 Sep, Mon -Sun 7am-10pm. Opening event 16 Aug 6pm-10pm
•    What: A colourful and vivid collection of original hand-drawn works inspired by Eddie White's love for The Beatles
•    Modern History: 55 Years ago Adelaide hosted The Beatles on their Australian tour and had the biggest ever turn out in the band's history. More than 300,000 people gathered to see them from the balcony of The Adelaide Town Hall. The assembled crowd comprised a third of the city's population in 1964. To celebrate the imagery that their music and lives created, the artist wanted to create an all-Beatles art show in this city at a time when the world feels increasingly divided and in need of a bit of love.
FUN FACT: The Beatles once used the Adina Adelaide Treasury tunnels as an escape route away from their fans.
 
Life Drawing Tour with Andrew Clarke
•    When: Saturday 24 Aug, 2pm – 4pm
•    What: This tour begins with a visit to some figurative art exhibitions for inspiration and ends with a life drawing session (clothed) at Floating Goose Studios.
•    FREE
•    Bookings essential. 
Alison Holmes
•    When: 23-29 Aug, Mon-Sun 6-9pm. Opening Event 23 Aug , 06:00 pm-07:00 pm
•    What: Can the exploration of historical spaces, locality and genre, inform and review the pursuit of Contemporary Practice, and resonate through time?
To book visit  https://www.adinahotels.com/en/apartments/adelaide-treasury/
Ends.
Lead in rates: From $134.25.
What's in a name? The hotel's official name is Adina Apartment Hotel Adelaide Treasury. This can be shortened to Adina Adelaide Treasury after the first use.

WHO ARE TFE HOTELS?
TFE Hotels (Toga Far East Hotels) is an international hotel group head quartered in Australia and operating in Australia, New Zealand, Germany, Denmark and Hungary. It has a portfolio of five established hotel brands - Adina Hotels, Vibe Hotels, Travelodge Hotels, Rendezvous Hotels and TFE Hotels Collection.
ABOUT ADINA APARTMENT HOTELS
The Adina brand comprises 36 Adina Apartment Hotels and Adina Serviced Apartments in Australia, New Zealand and Europe. The former offers stylish apartment living with the services and amenities you'd expect from a hotel property including 24-hour reception, pools, free WiFi, intimate meeting spaces or gym facilities. By contrast, Adina Serviced Apartments offer fully equipped serviced apartments and offer on-call service, homely comforts and comfortable living. Serviced Apartments are the ideal choice for those wanting a home away from home that's a perfect fit for one or more.
FOR MORE INFORMATION CONTACT:
Jodi Clark
TFE Hotels (Public Relations and Communications)
(02) 9356 1048 / jclark@tfehotels.com