Adina Hotels Remain Open in Germany
GERMANY: Although leisure tourism is currently on hold, Adina Hotels is offering its guests a temporary home and is determined to continue to provide the best possible service for guests at all nine Adina locations in Germany.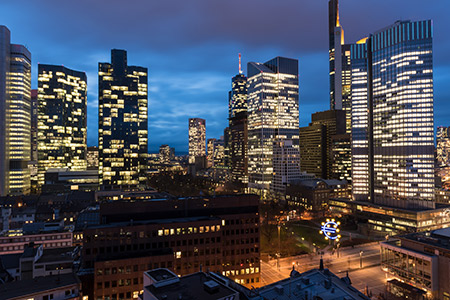 Whether for work-related short trips, long-stays as part of a current job to accommodate system-relevant employees – there are various reasons why people are still travelling these days. Therefore, all Adina Hotels in Germany remain open. Adina Hotels, a hotel brand originally from Australia, offers large, individually designed studios and apartments including a fully equipped kitchen so that guests can feel that they are staying in a home away from home.
The company will reassess the situation on a daily basis in accordance with guidelines and regulations. The health of our guests and employees is always our top priority. As a host with passion, Adina wants to support our guests in the best possible way, especially in these uncertain times. Additional measures and increased hygiene standards have been implemented in all of our brand's hotels. Even though our employees don't currently offer handshakes due to the need for social distancing, they continue to welcome travellers with an honest smile.
"Even though our occupancy rates are not very high due to the current situation, we are happy to still welcome guests in all our hotels in Germany. In addition to our long-stay guests and business travellers, we are also pleased to be able to offer accommodation to those who experienced the closure of another hotel and wouldn't be able to continue their working life without a running hotel. We want to ensure that they feel comfortable and are taken care of while travelling," says Georgios Ganitis, Regional General Manager Adina Hotels Europe.
The services in the hotels have been adapted according to the recommendations and specifications of experts and politicians. The wellness facilities are currently closed, and the restaurants currently offer a reduced menu for room service only. In all Adina studios and apartments, however, guests can cater for themselves thanks to the fully equipped kitchen. For even more independence, all hotel units have their own washer-dryer. The spacious apartments also offer a suitable workplace with a stable internet connection. In the living area, guests can also spend a relaxed and cosy evening "at home".
Adina is represented in Germany with a total of nine hotels in five cities: Berlin (Adina Hotel Checkpoint Charlie, Adina Hotel Berlin Mitte and Adina Hotel Hackescher Markt), Hamburg (Adina Hotel Hamburg Michel and Adina Hotel Hamburg Speicherstadt), Frankfurt (Adina Hotel Frankfurt Westend and Adina Hotel Frankfurt Neue Oper - pictured), Leipzig (Adina Hotel Leipzig) and Nuremberg (Adina Hotel Nuremberg).
Visit Adina Apartment Hotels for more information.
FOR MORE INFORMATION CONTACT:
Faktor 3 (PR Agency)
+49 (0) 40 679446-6177 / adina@faktor3.de
ABOUT ADINA EUROPE
Adina Hotels offer accommodation according to individual needs - whether for a night, a week or longer. The Australian flair of the hotel brand from Down Under is not only reflected in the modern, fully equipped studios and apartments with kitchen and living / working area. 4-star comfort and hotel services also give business travellers, holidaymakers and families the freedom and serenity to design every day according to their own needs and to combine independence with hotel services. Adina Hotels also offer all essential hotel facilities, such as a 24-hour reception, bar and restaurant, room service, conference rooms plus a wellness area with pool, fitness room and sauna. Adina Hotels are currently represented in 21 locations in Australia and with 11 properties in Europe (Berlin x3, Frankfurt x2, Hamburg x2, Leipzig, Nuremberg, Copenhagen and Budapest). By 2025, Adina Hotels plans to expand to as many as 50 hotels in Europe.More information at www.adinahotels.com.
WHO ARE TFE HOTELS?
TFE Hotels (Toga Far East Hotels) is an international hotel group operating in Australia, New Zealand, Germany, Denmark and Hungary. It has a portfolio of five established hotel brands - Adina Apartment Hotels, Vibe Hotels, Travelodge Hotels, Rendezvous Hotels and TFE Hotels Collection.