Construction Begins On Travelodge Hurstville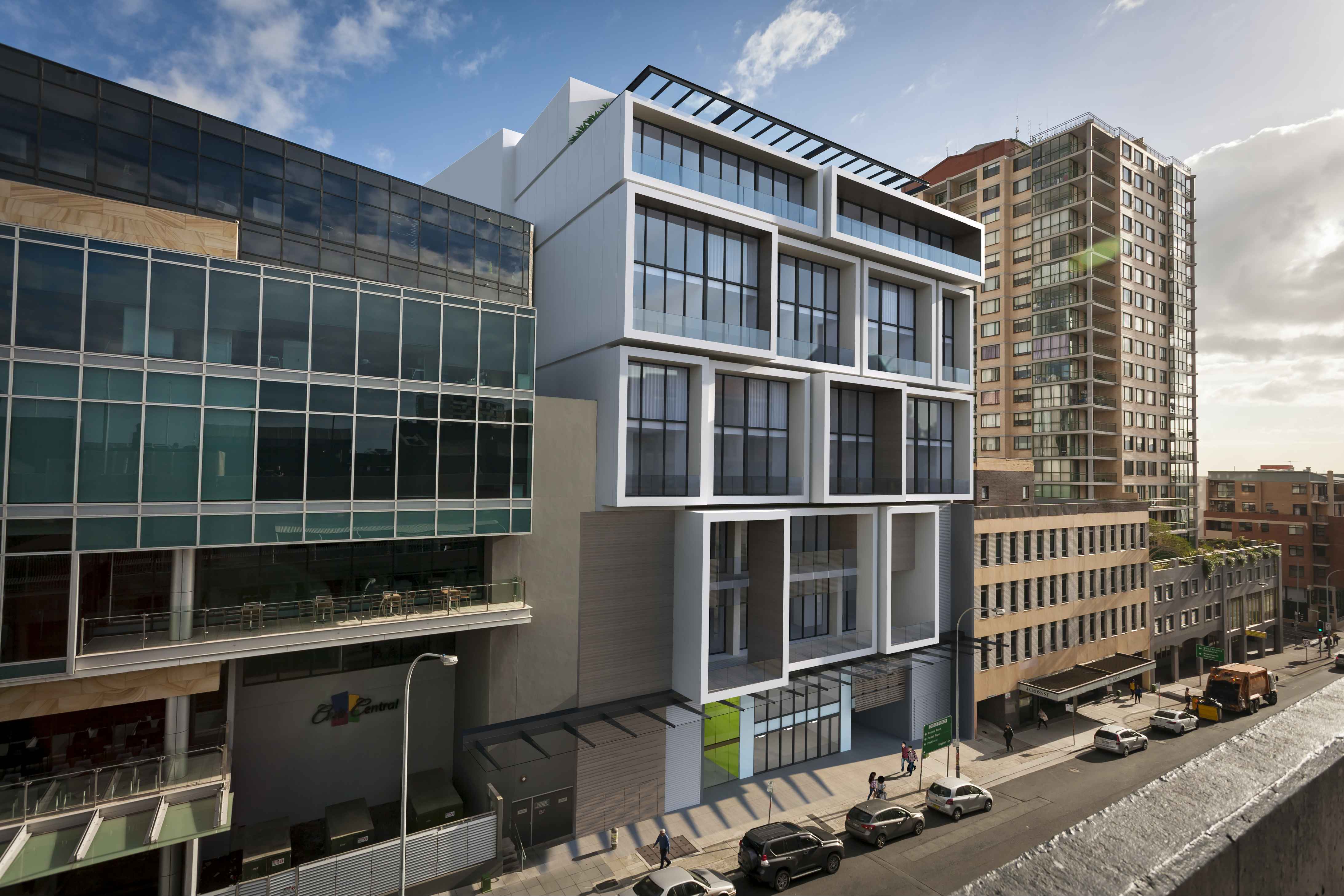 SYDNEY: TFE Hotels has announced today that construction is about to begin on a new-build hotel, the Travelodge Hurstville, as part of a significant redevelopment project in Sydney's southern suburbs. Developed by the Illawarra Catholic Club, the 124-room Travelodge property will sit adjacent to both 'Club Central' and a five-level commercial tower in the southern suburb of Hurstville and will have direct access into the club.
Comfort is a hallmark of the Travelodge brand and hotel guests can expect smart design in this super convenient location - just 7km from Sydney Airport along a main arterial route from the south, with excellent access to rail and nearby shopping districts. A focus on form and functionality will see guest rooms fitted out with twin or king beds as well as triple and quad configurations, each with a refreshingly simple design.
Several new outlets and bars, including a stunning rooftop restaurant, will open as part of the Illawarra Catholic Club redevelopment. A ballroom and generous meetings area will round out the function space and provide a comfortable and convenient conferencing alternative that's close to Hurstville Business District and the nearby Rhodes Business Park precinct. A multi-level carpark, extending the length of the site, will provide an added convenience for conference and hotel guests.
Club Chief Executive Officer, Paul Richardson said the development marked a major milestone in the Club's expansion. "Since the ground-breaking in January, the rooftop restaurant is already a talking point as a stunning new space to enjoy in the heart of Hurstville."
TFE Hotels' Chief Executive Officer, Antony Ritch, said the company was entering a stage of incredible growth and the Travelodge Hurstville would become the nineteenth Travelodge under TFE's management, with more in the development pipeline.
"As Hurstville continues to grow and develop this property, in the heart of the community, will become the first hotel to open within a five-kilometre radius of the commercial district," Mr Ritch said.
"We're proud to work with the Illawarra Catholic Club to deliver the Travelodge Hurstville, which will not only deliver great value accommodation options for locals and visitors alike but continue to deliver long-term economic benefits to this vibrant community."
Ends.
Download word document
Download images
ABOUT TRAVELODGE HOTELS
Travelodge Hotels makes a hotel stay Refreshingly Simple. These 19 hotels in city locations around Australia and New Zealand offer great accommodation, high speed Wi-Fi and a relaxed feel with all the essential comforts. Guests will find a warm and honest sense of humour in everything Travelodge Hotels does. These are places where people enjoy exceptional locations and options to enhance their stay. 
The professional and friendly service is warm and welcoming. Travelodge Hotels offers all the essentials a traveller needs- comfortable beds, rooms with modern, well designed interiors and facilities to suit guests' needs, including rooms with kitchenettes and public spaces where they can feel free to hang about. travelodge.com.au.
FOR MORE INFORMATION CONTACT:
Jodi Clark
TFE Hotels (Public Relations and Communications Manager)
(02) 9356 1048 / jclark@tfehotels.com
https://www.tfehotels.com
https://www.tfehotels.com/en/about/media-lounge/
Casey Stanton or Courtney Raine
FRANK PR (on behalf of TFE Hotels)
(02) 8202 0555 / tfehotels@frankpr.com.au
WHO ARE TFE HOTELS?
TFE Hotels (Toga Far East Hotels) is an international hotel group operating in Australia, New Zealand, Germany, Denmark and Hungary. It has a portfolio of five established hotel brands - Adina Apartment Hotels, Vibe Hotels, Travelodge Hotels, Rendezvous Hotels and TFE Hotels Collection.