Discover Leipzig's Coffee House Culture On A Short Break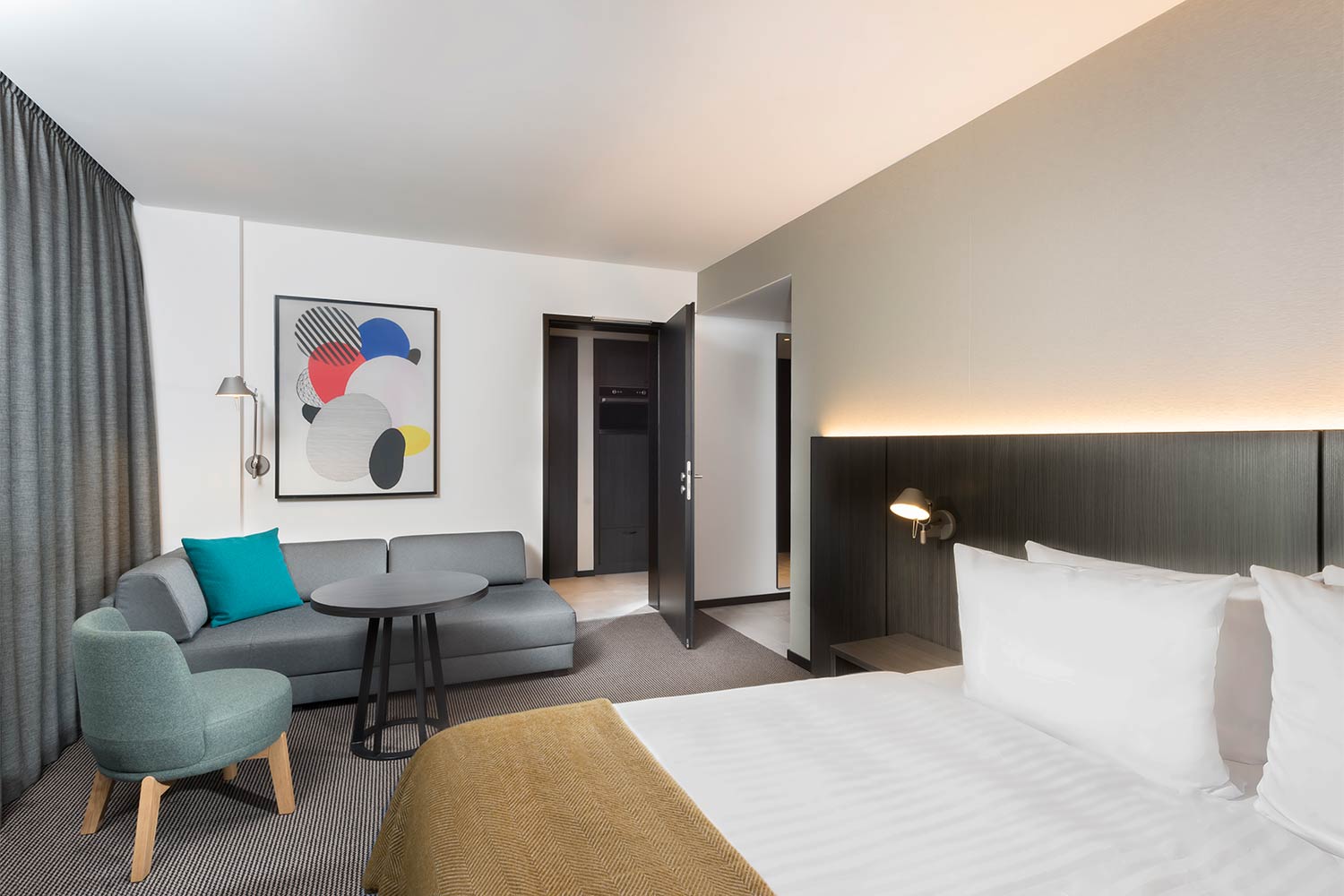 GERMANY: With a rich history, a colourful creative scene and a traditional coffee house culture, as well as hidden places, Leipzig is perfect for a city trip. In recent years, the city has developed into a real trend destination in Germany, as it offers a varied programme for connoisseurs, culture lovers and urban explorers. The Adina Apartment Hotel in the historic Brühlpelz Tower is the ideal starting point for exploring this Saxon metropolis.
Adina Apartment Hotels, part of TFE Hotels, offer ideal accommodation for city travellers. Located directly in the city centre in the former headquarters of the VEB Brühlpelz Leipzig, the hotel is just minutes away from the city's major hotspots. Attractions such as the Leipzig Gewandhaus or St. Nicholas Church, famous for its peace prayers, as well as unique passages such as the Mädlerpassage, Barthels Hof and Specks Hof can be easily explored by foot.
The city also spoils cultural travellers with a wide range of theatres and museums including the famous Leipzig Opera with more than 300 years of tradition, and the Leipzig Ballet. In addition to Johann Wolfgang von Goethe, who studied in Leipzig, Johann Sebastian Bach, Felix Mendelssohn Bartholdy and Friedrich Schiller are among the famous personalities who chose Leipzig as their base.
Coffee breaks and family time:
Leipzig is a hotspot for caffeine connoisseurs, thanks to its established coffee house culture, which has been carefully cultivated by traditional cafés and revived by the modern barista culture. Newly emerging coffee spots like 7 Shots Coffee not only offers the delicious beverage, but also workshops to ensure perfect bean preparation. A visit to the traditional cafés such as Café Kandler, a real Leipzig institution, or the family-run Café Corso, which has been offering its guests delicious cakes and pastries based on traditional confectionery for over 100 years, adds a touch of old-world charm to the modern city.
The Leipzig Zoo is an absolute must housing around 800 different species in the middle of the city - the popular Gondwanaland attraction is Europe's largest tropical adventure world - while the zoo is also home to the Pongoland ape enclosure, bird house, the elephant temple, the terrarium and even a koala house.
Not-so-forgotten Leipzig:
If you like getting off-the-beaten tourist track and classical excursion destinations, then Leipzig will tickle your fancy. The city's so-called 'lost places' - empty monuments and industrial complexes, make the hearts of amateur photographers, Instagrammers and urban adventurers sing. It is not always permitted to enter such ruins, but even at a safe distance, these buildings fascinate with their special charm. A visit to the church ruins of Wachau in the south of Leipzig is also a must. Its neo-Gothic walls can be explored on your own and, if you time it right, you might even catch a concert there.

Leipzig's ancient public bath, which was built in the Moorish style at the beginning of the 20th century, can be visited today by guided tour. Excitingly, many of the city's formerly unused buildings are now being revived after decades of remaining vacant, such as the historic Brühlpelz Tower, which is in the vicinity of the Adina Leipzig hotel.
On the road at home:
The Adina Apartment Hotel Leipzig is perfect for a stay in the trending German metropolis – and not only because of its central location - but because each of the modern and spacious apartments has a living and working area, a fully equipped kitchen and laundry. Guests can also expect to enjoy personalised 4-star hotel service and take advantage of the 24-hour reception, restaurant and bar, room service and a wellness area with a fitness room, sauna and pool. In 2018, Adina Leipzig was awarded the SO!APART Award in the category "Big And Great – Aparthotel".
Great deals for your next stay:
With the current Adina Europe Summer Sale, guests can save 22 per cent on their bookings in selected Adina Apartment Hotels (excluding those in Hamburg) on their city break when they book from June 3to 16. The offer is valid for travel between 1st July and 31st August 2019.
For more about Adina Apartment Hotels in Europe: https://press.adinahotels.com/all-information-about-our-hotels-at-a-glance
Ends.
ABOUT TFE HOTELS
TFE Hotels (Toga Far East Hotels) is an international hotel group operating in Australia, New Zealand, Germany, Denmark and Hungary. It has a portfolio of five established hotel brands - Adina Hotels, Vibe Hotels, Travelodge Hotels, Rendezvous Hotels and TFE Hotels Collection.
ABOUT ADINA
Adina Apartment Hotels are full-service hotels in the upmarket segment and offer space to stretch out and the comforts of home: Whether for a night, a week or longer – the modern, fully equipped studios and apartments with kitchen and living/work area are perfect for business travellers, holidaymakers and families. Adina Apartment Hotels also offer important hotel facilities such as 24-hour reception, bar and restaurant, room service, conference rooms as well as a wellness area with pool, fitness area and sauna. Adina Apartment Hotels are currently located in 15 destinations in Australia, New Zealand and Europe (Berlin 3x, Frankfurt 2x, Hamburg 2x, Leipzig, Nuremberg, Copenhagen and Budapest). By 2025 Adina Apartment Hotels aim to grow to up to 50 hotels in Europe and will increase their footprint across Australia.
FOR MORE INFORMATION CONTACT:
Julia Fernandez-Pola
Regional Marketing Manager
Email: jfernandez-pola@adina.eu
Phone: +49 30 200 767 536