From Apple Wine To Business Meetings: Our Adina Apartment Hotels In Frankfurt Have Got You Covered!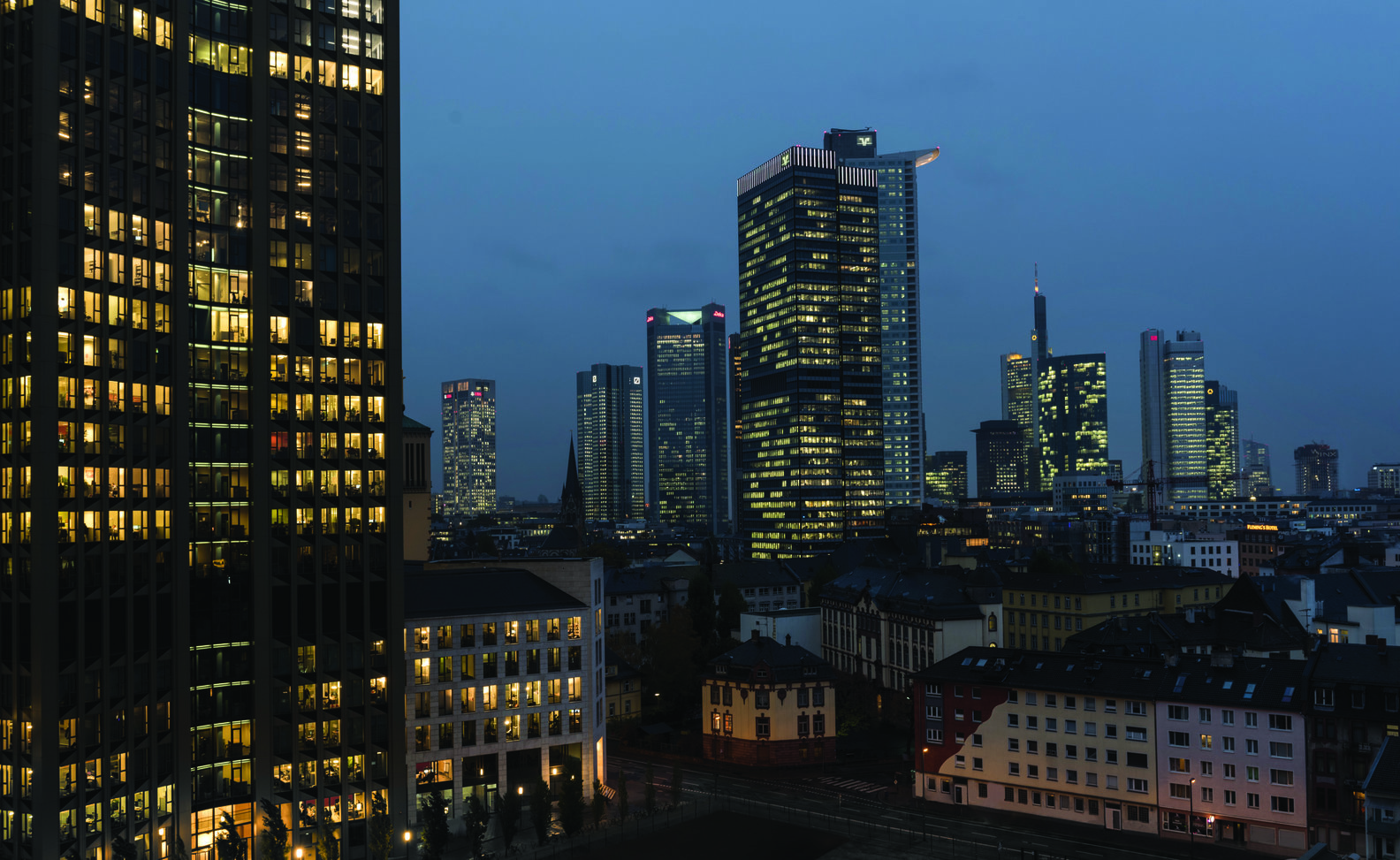 GERMANY: Frankfurt is not only a thriving business metropolis, it also offers a great deal of culture, cuisine and history for the modern explorer. Whether in town for leisure or after work on a business trip, every traveller should explore the attractions this vibrant city has to offer.
And, with spacious apartments, four-star hotel services and central locations, Adina Apartment Hotels offer the ideal accommodation for city breaks and business trips.
The Adina Frankfurt Westend is conveniently located in the middle of the Europaviertel (European Quarter). The shopping centre "Skyline Plaza" and the congress centre "Kap Europa" are just a stone's throw away and it's only a few steps to the fairgrounds, where, in addition to the Frankfurt Book Fair, concerts by world-famous musicians take place on a regular basis.
A stay at the Adina Frankfurt Neue Oper gives guests access to a wide range of cultural highlights right on their doorstep including the German Film Museum, the Museum for Communication and the famous Städel Museum.
The main railway station, Frankfurt's city centre with its shopping and cultural attractions, the financial district with the Main Tower and the historic centre are easily reached from both hotels.
A modern spin on Frankfurt's history:
The new Old Town is a sightseeing must on any visit to Frankfurt and is centrally located between the town's Cathedral and Römer.  During the Second World War, the historic city centre was destroyed in a bombing raid. Today, a total of 15 accurate reconstructions and 20 new builds make up a thriving new district filled with cafés, restaurants, shops and museums. Different epochs and architectural styles can be spotted in the alleyways of the new Old Town including one of the city's most magnificent buildings – a replica of the "Goldene Waage". This merchant's house with its detailed Renaissance facade was originally built in the 17th century by the Dutch spice merchant and confectioner Abraham van Hamel at the entrance to the Coronation Way. surrounding facades are characterized by classicism.
Living like a local; Cooking like at home:
Whether for lunch or simply for strolling and shopping, the Kleinmarkthalle offers fresh food, regional specialities set across an impressive 1,500 square metres.  For foodies, the Farmers Market at the Konstablerwache is a great place to drift and feel like a local and, on Thursday night's it's a popular after-work meeting place for colleagues and friends. If you'd rather spend the evening in your own company, you can prepare the freshly bought market goods just like at home in the fully equipped kitchen of your Adina Apartment.
She'll be apples when it comes to food and wine:
At the Roßmarkt in the city centre, the annual Apple Wine Festival runs annually from the 9th to 18th August and is completely dedicated to Frankfurt's "National Drink". Expect to sample many different apple wines and enjoy delicacies like apple wine sorbet, apple wine sausage, tarte flambée with apple or apple secco. In addition, the organisers offer a colourful supporting programme with live music and comedy.
Business and culture right on your doorstep:
Adina's two centrally located Frankfurt Apartment Hotels are ideal for families, holidaymakers and for business travellers looking to access the trade fair and congress centre and the financial district. Each modern apartment has a fully equipped kitchen with a washing machine and dryer for added convenience. In addition, guests enjoy personal four-star hotel service with 24-hour reception, restaurant and bar, room service and a fitness room with modern equipment. The Adina Frankfurt Neue Oper also offers a wellness area with pool and sauna for relaxation after a long day.
Stay longer and save up to 20 per cent!
With plenty of space and comfortable facilities, Frankfurt's Adina Apartment Hotels are also perfect for longer stays. If you book three nights or more, you can even save up to 20 per cent on your trip. The offer is valid for a stay until 1st January 2020. Further information on booking: https://www.adinahotels.com/en/offers/2/langer-bleiben-und-sparen
For more about Adina Apartment Hotels in Europe: https://press.adinahotels.com/all-information-about-our-hotels-at-a-glance
To download images: https://vimeo.com/346892376
Ends.
ABOUT TFE HOTELS
TFE Hotels (Toga Far East Hotels) is an international hotel group operating in Australia, New Zealand, Germany, Denmark and Hungary. It has a portfolio of five established hotel brands - Adina Hotels, Vibe Hotels, Travelodge Hotels, Rendezvous Hotels and TFE Hotels Collection.
ABOUT ADINA
Adina Apartment Hotels are full-service hotels in the upmarket segment and offer space to stretch out and the comforts of home: Whether for a night, a week or longer – the modern, fully equipped studios and apartments with kitchen and living/work area are perfect for business travellers, holidaymakers and families. Adina Apartment Hotels also offer important hotel facilities such as 24-hour reception, bar and restaurant, room service, conference rooms as well as a wellness area with pool, fitness area and sauna. Adina Apartment Hotels are currently located in 15 destinations in Australia, New Zealand and Europe (Berlin 3x, Frankfurt 2x, Hamburg 2x, Leipzig, Nuremberg, Copenhagen and Budapest). By 2025 Adina Apartment Hotels aim to grow to up to 50 hotels in Europe and will increase their footprint across Australia.
FOR MORE INFORMATION CONTACT"
Julia Fernandez-Pola
Regional Marketing Manager
Email: jfernandez-pola@adina.eu
Phone: +49 30 200 767 536