Gambaro Hotel Launches 'Live Like A Wag' Package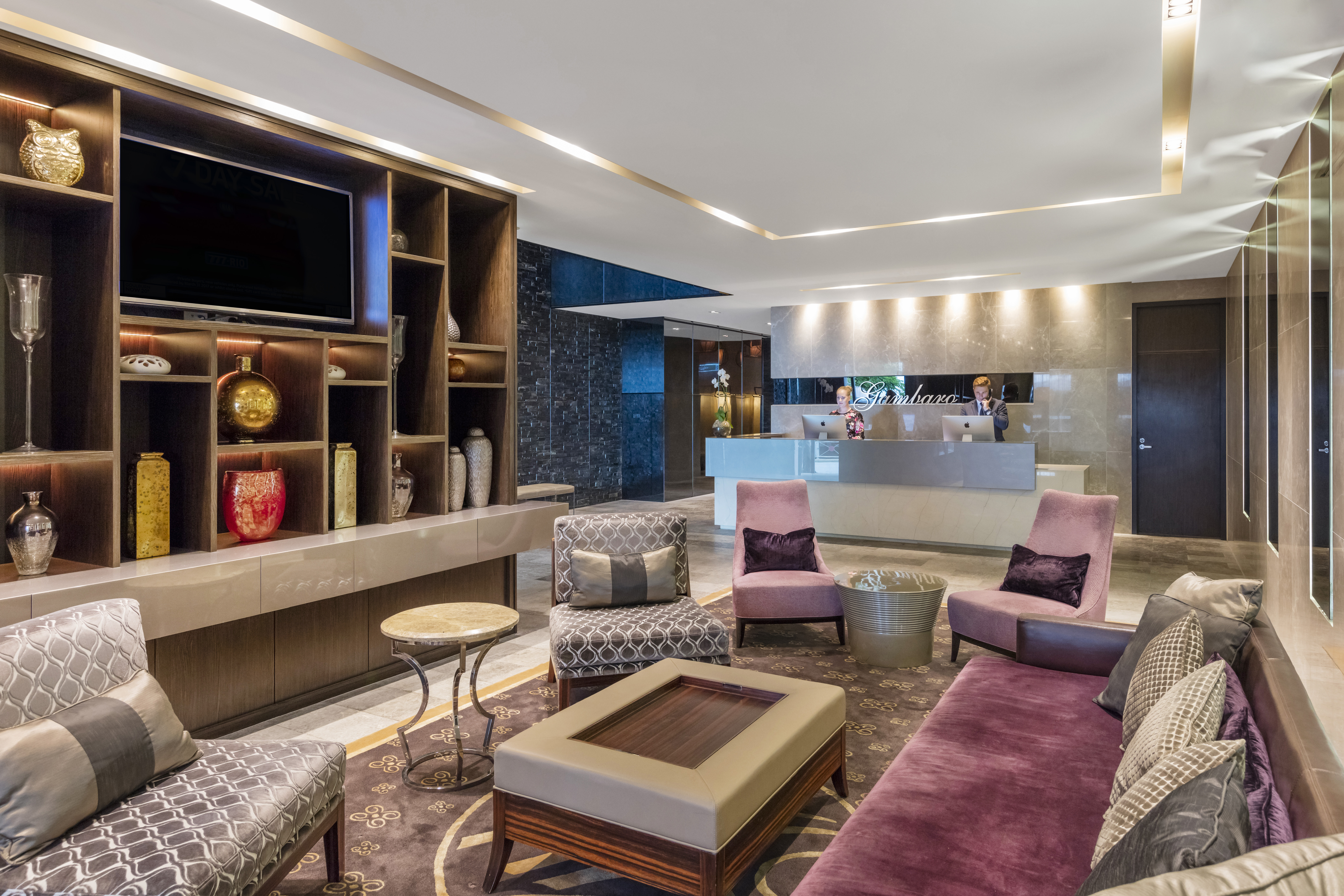 Inspired by Courtney Thorpe, the package includes a chaffeur, in-room spa treatment and dinner at Gambaro Seafood Restaurant.

If you like to treat yourself to weekends away, pampering sessions and that touch of luxury every once in a while, then this one's for you. Gambaro Hotel in Brisbane has announced a new offering for guests to experience a taste of the luxe lifestyle with the launch of its new "Live Like a WAG" package.   

The package is inspired by Brisbane local and Miss World Australia 2014, Courtney Thorpe, who has recently become engaged to Gold Coast Titans player Jarrod Wallace and together, have been known to enjoy the dining and accommodation at the glamorous Gambaro Hotel on Caxton Street. 

The $2,200 package includes:
•    A two night stay in Gambaro Hotel's Petrie Room
•    A chauffeured Range Rover Sport (2 hours)
•    An in-room facial 
•    Room-service of oysters and a bottle of Moet
•    $300 dining credit at Gambaro Seafood Restaurant, awarded Australia's best seafood restaurant
Courtney says the package is the perfect inner-city Brisbane staycation experience for a weekend of fine dining, shopping, pampering and socialising, just like she would do with her friends. 
"I've always loved staying at Gambaro Hotel and dinner at Gambaro Seafood Restaurant, so it's a pleasure to be sharing a taste of my ideal weekend in Brisbane, with locals and visitors to the city," she says. 
"Brisbane really is the perfect inner-city getaway or staycation destination for those who love to treat themselves, with all the amazing new restaurants and rooftop bars popping up every day. Whether it's with Jarrod or friends, I love hitting the city's rooftop bars or stroll around the South Bank for a weekend getaway." 
Gambaro Hotel is one of Brisbane's most highly rated elegant luxury hotels with 68 exquisite rooms, each with plush furnishings in warm inviting tones and most featuring balconies. A ground-floor marble lobby is marked by a dazzling light installation that rises four metres in a central atrium, composed of pretty interlocking gold sculptured fish, a tribute to the Gambaro's seafood restaurant heritage.
Adjoining is Gambaro Seafood Restaurant, a Brisbane institution, renowned for its delicious mud crab and crayfish dishes, while Black Hide Steakhouse is just across the street. The hotel is just a short walk from Suncorp Stadium, ideal for those catching a sporting game or a stadium concert in style. 
For more information on the "Live Like A Wag" package, visit: https://gambarohotel.com.au/live-like-a-wag or www.gambarohotel.com.au 
Ends.
ABOUT TFE HOTELS
TFE Hotels (Toga Far East Hotels) is an international hotel group operating in Australia, New Zealand, Germany, Denmark and Hungary. It has a portfolio of five established hotel brands - Adina Hotels, Vibe Hotels, Travelodge Hotels, Rendezvous Hotels and TFE Hotels Collection.
FOR MORE INFORMATION CONTACT
Courtney Raine
FRANK PR (on behalf of TFE Hotels)
tfehotels@frankpr.com.au 
(02) 8202 0555