Gambaro Hotel Has Brisbane's Number One Steak Restaurant - Again!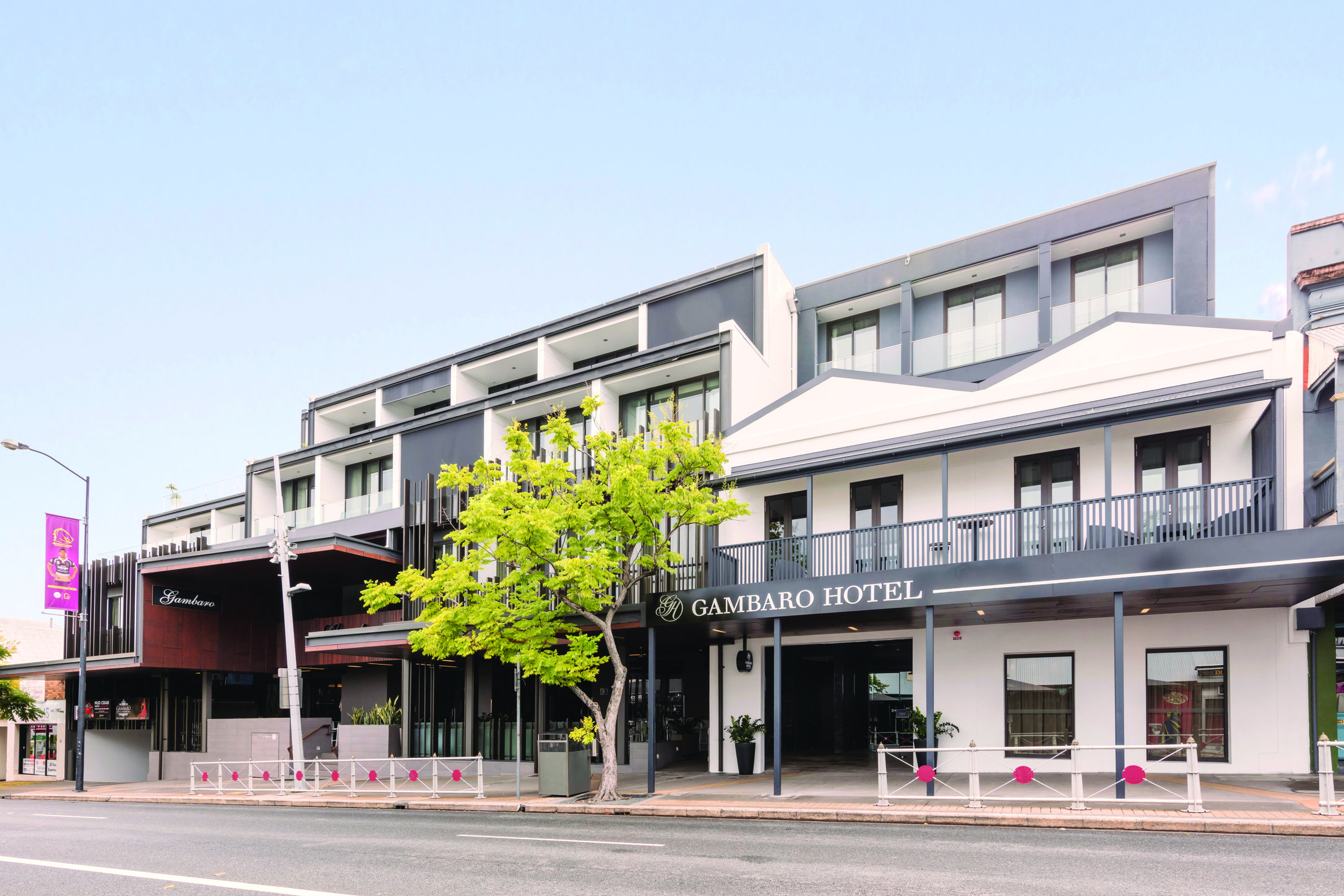 Gambaro Hotel has again been recognised as Brisbane's best hotel for gourmet food lovers with a win for its restaurant Black Hide Steakhouse at the Restaurant and Catering Awards on Monday night. Black Hide was awarded Brisbane's Best Steak Restaurant, Formal – a title it has now held for five consecutive years. The hotel has long been recognised as Brisbane's top fine dining destination, having successively won Best Seafood Restaurant in previous years, both locally and nationally.
The Gambaro family are icons in the restaurant industry with a history dating back to 1953, when Giovanbaptista Gambaro opened his first fish and chip shop on Caxton Street. In 1972 he opened Gambaro Seafood Restaurant, which is now Brisbane's oldest and most awarded seafood venue, famous across Australia for its mouth-watering menu, exceptional service and convivial atmosphere.
His son Michael and grandsons John, Donny and Frank Gambaro now successfully run three restaurants along with Gambaro Hotel, which opened in 2014 and rapidly became one of Brisbane's most renowned and highly rated luxury hotels. A short walk from Suncorp Stadium, Gambaro Hotel has 68 luxurious guestrooms and offers access to cool bars and boutiques in the precinct.
The hotel was designed by Hirsch Bedner Associates with a classically understated and contemporary design. Most guestrooms offer a private terrace or balcony, providing expansive views over the streets of Paddington. The interiors are decorated in rich, warm tones, with high-end finishes and thoughtful inclusions, such as the lobby's dazzling four-metre-high light installation made of interlocking fish, a tribute to the Gambaro family's proud seafood heritage.