Stocking Stuffers that up the Wow Factor
ANZ: Give the gift of travel this Christmas and help tourism get back on its feet.  TFE Hotels is launching an all-new eGift range just in time for Christmas and the perks are great.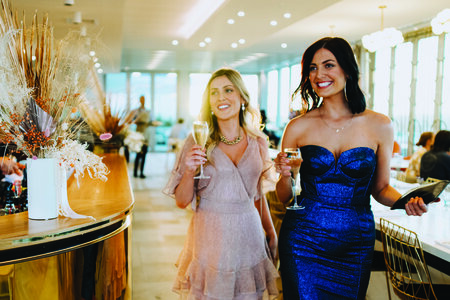 TFE eGifts are perfect for those who already have everything and span 80 hotels - including A by Adina, Adina Apartment Hotels, Vibe Hotels Quincy Hotels, Travelodge Hotels, Rendezvous Hotels and Collection by TFE Hotels, like The Calile - in 23 locations around the globe.  
Purchase standard dollar value cards with a three-year validity; gift cocktails at Sydney's hottest new bar, Dean & Nancy on 22; some pool time on a mini staycation; or book an Entertainer's Delight experience complete with private chef and waiter to serve seafood and bubbles to you and four friends during your overnight stay at Adina Bondi, Adina Brisbane or Adina Melbourne Southbank. The package includes a brekkie hamper and late check-out the next morning from $1900*, as part of TFE's handpicked experiences range.  
And, for a limited time only, you'll save with bonus credits up to 29% of the purchase price of the standard dollar value cards*.  Book via tfehotels.com. 
*Some conditions apply.
FOR MORE INFORMATION CONTACT:
Jodi Clark
TFE Hotels (Director of Communications)
+61 499 900 658 / jclark@tfehotels.com
Images: https://spaces.hightail.com/receive/ljRPZFX5lb
 
WHO ARE TFE HOTELS?
TFE Hotels (Toga Far East Hotels) is an international hotel group headquartered in Sydney and operating in Australia, New Zealand, Germany, Denmark, and Hungary. It has a portfolio of five established hotel brands - Adina Hotels, Vibe Hotels, Travelodge Hotels, Rendezvous Hotels and TFE Hotels Collection and is pleased to debut A by Adina and introduce Quincy Hotels to Australia in 2021.