TFE Hotels Boosts Melbourne's Tourism Revival With Four New Hotel Openings
MELBOURNE: With the recent announcement that Quincy Hotels will debut in Melbourne early next year, TFE (Toga Far East) Hotels is preparing for a string of new hotel openings across the city.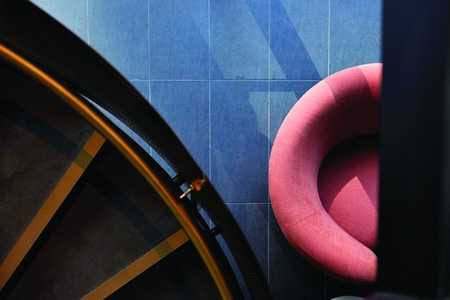 Globally renowned as Australia's capital of culture and cool and earning the world's 'most liveable' tag ten times over, TFE Hotels remains confident in Melbourne's tourism revival and is expecting a strong resurgence in intra- and interstate leisure market as restrictions started to ease. 
Hot on the heels of the opening of the city's newest urban lifestyle hotel, the 206-room Vibe Hotel Melbourne,  comes the 220-room Adina Apartment Hotel Melbourne Southbank – Australia's first cross-laminated timber high-rise hotel, which will open in late October. In November, doors will open on the 99-room Adina Apartment Hotel West Melbourne in the city's up-and-coming trendy 'West End' precinct. This opening activity culminates with the introduction of the quirky and colourful Quincy brand into Australia with the opening of the 241-room Quincy Hotel Melbourne in early 2021. 
TFE Hotels' Chief Executive Officer, Antony Ritch says these four new hotel openings were a positive step forward for Victoria's tourism industry after a very challenging year.
"Melbourne is one of the world's great cities and we're excited about its future," he said.  
Ritch said TFE would continue to make investments, like these four new hotels, because they believed in the strength and resilience of the Australian market in the long term.
"When it comes to our development pipeline, we're immensely proud to create showpiece properties that continue to evolve our brands into experiences where our guests are fully immersed in the local neighbourhood," he said. "And we look forward to seeing more Australians travel as it is safe to do so."
MELBOURNE'S NEWEST HOTELS:
First off the block, Vibe Hotel Melbourne opened its doors on one of the world's most celebrated CBD blocks, on the corner of Flinders and Queen Street, at the end of April. The hotel is perfectly positioned within walking distance of everything Melbourne is famous for – art, culture, coffee, shopping, food, festivals and sport.
Opened: April 2020
Next comes Adina Melbourne Southbank, which is already making headlines for its uber 'green' credentials. The apartment hotel is also wrapped in a head-turning curved 'glass curtain' façade, including rooms with floor-to-ceiling views across the Yarra River, to Melbourne's CBD in the north, or Port Philip Bay to the south. 
Opening: 9 November 2020
Adina West Melbourne will deliver a Zen-style urban experience as part of a $350 million luxury mixed-use precinct in Melbourne's blossoming inner-city fringe. West End features 2,000sqm of Zen gardens, an on-site supermarket, 24/7 gym, coffee roastery, 10 eclectic eateries and a private outdoor retreat complete with a 25m lap pool, plunge pool and spa pool. 
Opening: 04 December 2020
Finally, the debut of Australia's most exciting new hotel brand straight out of Singapore, will see Quincy Melbourne (pictured) open on Flinders Lane. The hotel itself features distinctive interior design, three signature food experiences, a rooftop pool with views of Melbourne CBD, and exclusive club levels and lounge access. Sensory experiences and an innovative approach to room service are just some of the finer things that guests can expect to see when the brand-new hotel Quincy Melbourne opens.
Opening: First quarter 2021
Dean Long, CEO Accommodation Association, Australia's peak industry body praised TFE Hotels' new openings.
"With the Melbourne market hurting as a result of the Stage 4 shutdown and wider COVID-19 travel restrictions, the local economy and the tourism sector desperately need good news," he said. "The opening of not one, but four new hotels in Melbourne is an extremely welcome sign that recovery will come."
For more information visit: tfehotels.com.
Editor's Note: TFE Hotels already boast an impressive footprint in Melbourne's CBD with the Adina Apartment Hotel Melbourne, Adina Apartment Hotel Melbourne on Flinders, Adina Apartment Hotel Melbourne Northbank, Travelodge Hotel Melbourne Docklands, Travelodge Hotel Melbourne Southbank, Rendezvous Melbourne, The Savoy Hotel on Little Collins, and the Adina Apartment Hotel St Kilda operating on the city fringe. 
Ends.
What's in a name: Vibe Hotel Melbourne (can be shortened to Vibe Melbourne after first use)
Link to Book 
Download Images
Lead in Rate: $161.10
What's in a name: Adina Apartment Hotel Melbourne Southbank (Can be shortened to Adina Melbourne Southbank after first use)
Website 
Opening special: 20% off Best Available Rate. Room only. 
Download Images
Owner: Hume Partners 
What's in a name: Adina Apartment Hotel West Melbourne (can be shortened to Adina West Melbourne after first use).
Website
Opening special: $191.20 (20% OFF fully flexible rate. Room only).
Download Images
Owner/Developer: Trenerry Property
What's in a name: Quincy Hotel Melbourne (can be shortened to Quincy Melbourne after first use)
Website
Download Images 
Owner: InterGlobe Enterprises UK
FOR MORE INFORMATION CONTACT:
Jodi Clark
TFE Hotels – (Director of Communications)
+61 499 900 658 / jclark@tfehotels.com

Beau Kassas, Communications Lead – Klick X
+61 488027 555 / beau@klickx.co
WHO ARE TFE HOTELS?
TFE Hotels (Toga Far East Hotels) is an international hotel group headquartered in Sydney and operating in Australia, New Zealand, Germany, Denmark and Hungary. It has a portfolio of five established hotel brands - Adina Hotels, Vibe Hotels, Travelodge Hotels, Rendezvous Hotels and TFE Hotels Collection and is pleased to introduce Quincy Hotels to Australia in 2020.