TFE Launches 'Events with Benefits' at AIME
MELBOURNE: Australia's international hotel company, TFE Hotels, has launched a new and improved 2020 Events with Benefits program* at AIME.  Notably different in this year's program is the range of new and higher value benefits including upgraded delegate day packages and complimentary accommodation for residential conferences.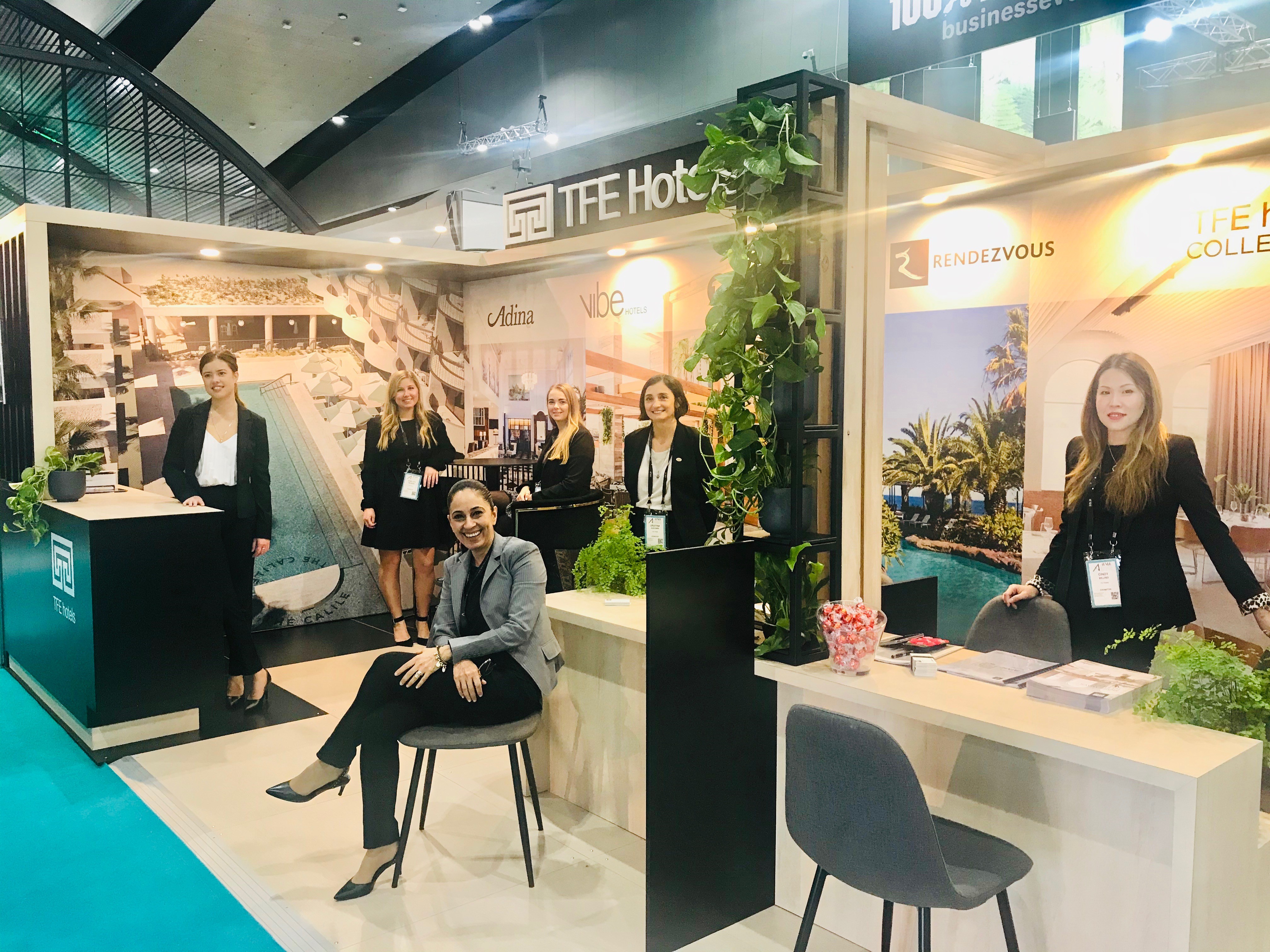 Senior Director of Sales, Shahnaz Bakhshay said the Events with Benefits program (EwB) had been designed to recognise and reward loyal clients that continually choose multiple TFE Hotels – Adina Hotels, Vibe Hotels, Travelodge Hotels, Rendezvous Hotels or TFE Collection Hotel properties including The Calile (Brisbane), The Savoy on Little Collins and Hotels – for residential and non-residential meetings, incentives, conferencing, corporate launches and events.
"The MICE segment is an essential part of our hotel business, so it's important that our clients know we value our relationship with them and their repeat business, and that we will go the extra mile to ensure they have the best possible conferencing solution with the greatest amount of flexibility."
Under the 2020 program, PCOs and Conference Bookings register online and can immediately start reaping the benefits from conferences booked from 1 Feb onwards.
"Rewards are calculated on the expected value of that event across three tiers – $1500 and over; $3000 and over, and $5000 and over," she said. "Plus, the all-important high-speed WIFI is another value add for every delegate."
Benefits include complimentary room nights, delegate day packages, upgrades to Barista coffee, discounts off invoicing, food and beverage credits, and credits towards future conferencing.
"As an added incentive for PCOs and conference bookers, TFE Hotels is offering four 'Weekends Away' prizes at either Vibe Hotel Darling Harbour, Adina Apartment Hotel Brisbane or the Vibe Hotel Melbourne. The prize includes two night's accommodation for two guests and breakfast for two each day."
According to Bakhshay, TFE Hotels' diverse and expanding portfolio is a key element to the hotel management company's success in the MICE industry. 
The 206-room Vibe Melbourne boasts contemporary meetings facilities that are flooded with daylight and show-stopping floor-to-ceiling views of the Yarra River and beyond from its top-level penthouses. The hotel's onsite restaurant provides a range of healthy and delicious catering options.
Rounding out TFE Hotels' new hotels in Melbourne in 2020 is Adina Melbourne Southbank offers strong conferencing solutions with three versatile function spaces that cater for up to 70 delegates, theatre-style and apartment-style hotel rooms close to the Melbourne Convention Centre. The hotel boasts several sustainability features including the use of cross-laminated timber throughout. 
Likewise, Adina Apartment Hotel West Melbourne offers apartment-style rooms with full hotel service in a new lifestyle precinct that's within easy walking distance of the nearby Convention Centre.
In Sydney, TFE Hotels' flagship Adina Sydney on George is situated in one of the CBD's most desirable downtown locations.  Whilst the refurbished Vibe Sydney, Vibe North Sydney and CBD and regional Adina Apartment Hotels, and Travelodges continue to service the market well.
In Canberra, a new flagship Adina – Adina Canberra Constitution Place is conveniently close to the  Canberra Convention Centre for convention delegate accommodation and is also superbly situated for leisure guests.
Adelaide will see the introduction of its first next generation Vibe Hotel as well as a Travelodge whilst in Tasmania, the 142-room Vibe Hobart is nearing completion and expected to open on 1 July in the historic waterfront area, making it incredibly attractive for visiting corporates. Onsite conferencing space caters for up to 200 across two rooms and pays homage to the Tasmanian landscape in design.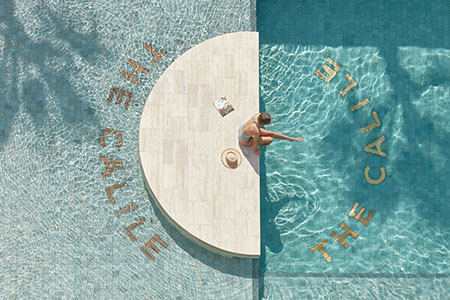 In Queensland, The Calile continues to shine in the conferencing space, whilst TFE Hotels' flagship Adina Apartment Hotel Brisbane (which opened late last year) offers private meeting space on the mezzanine of the nearby Donna Chang restaurant and an array of heritage rooms with original features and contemporary accommodation with views to the Brisbane River for smaller events and incentives. The superbly restored hotel is within easy walking distance of CBD conferencing venues and Brisbane Conference and Exhibition Centre across the River.
Across the Tasman, The Hotel Britomart joins the Adina Apartment Hotel Britomart and a brand-new Travelodge Wynyard Quarter in the city's expanding waterfront precincts.  The 5 Green Star 104-room Hotel Britomart will open in July and uses some of the precinct's oldest warehouse buildings that have been lovingly restored as well as Sky Terrace Suites, for smaller conferencing solutions.
According to Bakhshay and her sales team, TFE Hotels is also looking at existing hotels and will commence refurbishment programs across the country – including the perennially popular Adina Apartment Hotel Sydney Town Hall which has increased the speed of its lifts by 100% and is also in the final stages of a refurbishment – all of which are added incentives for corporates to book a stay.
To find out more, visit the Events with Benefits website or emaiil our team . To learn out more about the exciting new hotels visit TFE Hotels' development pipeline,

*Valid for bookings made and held from 1 Feb 2020 until 31 Jan 2021 at any TFE hotels. EwB membership is company based. (Individuals can register but company will get the benefit. Multiple company memberships are allowed as there are different departments and conference bookers in larger organisations.
Ends.
Download word doc
Download images. More available on request.
Participating Hotels include:
Adina Apartment Hotels: Adina Apartment Hotel Bondi Beach Sydney, Adina Apartment Hotel Coogee Sydney, Adina Apartment Hotel Norwest Sydney, Adina Apartment Hotel Sydney Town Hall, Adina Apartment Hotel Sydney Airport, Adina Apartment Hotel Sydney Central, Adina Apartment Hotel Sydney Surry Hills, Adina Apartment Hotel Sydney Darling Harbour, Adina Apartment Hotel Wollongong, Adina Apartment Hotel Melbourne, Adina Apartment Hotel Melbourne on Flinders, Adina Apartment Hotel Melbourne Northbank, Adina Apartment Hotel Adelaide Treasury, Adina Apartment Hotel Perth, Adina Apartment Hotel Perth Barrack Plaza, Adina Apartment Hotel Darwin Waterfront and Adina Apartment Hotel Auckland Britomart.
TFE Hotels Collection: Hotel Kurrajong Canberra, The Calile Brisbane and The Savoy on Little Collins.
Travelodge Hotels: Travelodge Hotel Blacktown Sydney, Travelodge Hotel Manly Warringah Sydney, Travelodge Hotel Newcastle, Travelodge Hotel Garden City Brisbane, Travelodge Hotel Rockhampton, Travelodge Hotel Melbourne Docklands, Travelodge Hotel Melbourne Southbank, Travelodge Hotel Hobart Airport, Travelodge Hotel Perth, Travelodge Resort Darwin, and Travelodge Hotel Wellington.
Rendezvous Hotels: Rendezvous Hotel Melbourne, Rendezvous Hotel Perth Scarborough, Rendezvous Hotel Sydney Central, Rendezvous Hotel Perth Central, Rendezvous Hotel Christchurch.
Vibe Hotels: Vibe Hotel Sydney, Vibe Hotel Rushcutters Bay Sydney, Vibe Hotel North Sydney, Vibe Hotel Melbourne, Vibe Hotel Marysville, Vibe Hotel Gold Coast, Vibe Hotel Darwin Waterfront and Vibe Hotel Canberra Airport.
Ends.

About TFE Hotels
TFE Hotels (Toga Far East Hotels) is an international hotel group headquartered in Australia and operating in Australia, New Zealand, Germany, Denmark and Hungary. It has a portfolio of five established hotel brands - Adina Hotels, Vibe Hotels, Travelodge Hotels, Rendezvous Hotels and TFE Hotels Collection.
For more information
Jodi Clark, TFE Hotels (Head of PR)
+61 499 900 658 

Shahnaz Bakhshay, Senior Director of Sales, TFE Hotels
+61 404 854 647 
Cristina Guevara – Senior Business Development Manager - MICE, TFE Hotels
+61 427 565 796