Tis the Season to Step Away from the Keyboard
oourImage: Shutterstock
Unlike Santa, we've all been working hard all year and, as we come into the Silly Season, TFE's media and PR team is endeavouring to step away from our keyboards and have a break after one extraordinary year.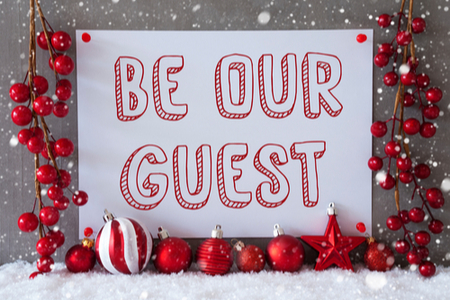 To help with any over the festive break, we've set up an easy guide for you below...
STORY INSO OR NEWS - we've been diligently posting on Travmedia and this press room and on our blog sites (TFE Journey with Us and our Adina Blog).
TFE HOTELS PIPELINE - you'll find all the info you need right here.
NEW HOTELS - each release has been diligently posted on our newsroom along with image links and the option to download a word document.
 
THE CALILE HOTEL - If you have an urgent press query for The Calile, Brisbane - please contact Kristie Mancell with a cc to me. Note Kristie will also be working reduced hours during Christmas/New Year.
THE HOTEL BRITOMART? If you have a media query, please contact Clinton Farley with a cc to me.
QUESTION ABOUT OUR EUROPEAN HOTELS? Please contact the lovely Julia Fernandez-Pola with a cc to me. Again, Julia and Emma may be working irregular hours during the summer break.
AGENCY SUPPORT - It's Christmas time, so neither Klick X (ANZ), Dark Horse (NZ) or Faktor 3 (Europe) will be working for TFE in December and early January, so queries should be directed to jclark@tfehotels.com (this is my preference rather than via social media, so I can keep track of enquiries).

IMAGES - you'll find images attached to all of our latest press releases OR try our image gallery on Travmedia.
FILMING - note we're pausing any requests to film in our hotel during the summer peak and will resume in the new year. Thanks for understanding.
 
FAMIL REQUEST OVER CHRISTMAS AND NEW YEAR - unfortunately, we can't offer FOC accommodation during the summer peak season, but we do have some great rates available here.
MEDIA RATES - If you're looking for media rates over the Xmas, NY, and Jan school holiday period, I urge you to please check individual hotel websites or the deals page on our TFE website. Our absolute best available rates will be advertised there and will most likely be better than anything I can offer after a tough year in hotel land.
NEW COLLAB? Please read our guidelines on how we can work together for our mutual benefit. 
URGENT DEADLINE FOR A NEWS STORY? I will be checking emails periodically, so will respond at my earliest convenience.
Wishing you all a safe and happy silly season and a Christmas break where we can all recharge, regroup and rise to meet 2021 with brains full of story ideas and fab collabs.

Cheers
Jodi 
Jodi Clark
TFE Hotels – (Director of Communications)
jclark@tfehotels.com

(Our TFE mandatory office shut down from 5pm 18 Dec 2020 until 9am on 4 Jan 2021 - my out of office will also help direct you to some of the resources listed above).