From finding free Wi-Fi to the best spot for a flat white, here are our essential Auckland travel tips for first-time visitors.
1. Where to get Wi-Fi
For free Wi-Fi in Auckland, head to Starbucks, Gloria Jean's Coffees or the Auckland City Library. Not a lot of places offer free Wi-Fi so if you'd like to have reliable connectivity on the go, get a prepaid SIM card when you arrive. Spark and Vodafone offer the best coverage around New Zealand and Spark also has numerous free hotspots throughout the country.
2. What to wear
Auckland is renowned for having four seasons in one day, so make sure you pack a jacket just in case. Like most of New Zealand, Auckland is a pretty casual city, so leave the suits and gowns at home. Most establishments do not insist on a dress code.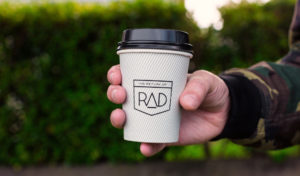 3. The best coffee spots
Aucklanders take their coffee very seriously, so this is the one of the best cities to find a good cuppa whatever time of the day. For a perfect flat white or a delicious cold brew head to Kokako or Bread & Butter Bakery & Cafe in Grey Lynn, Catroux in Westmere, Little & Friday in Belmont or Dizengoff in Ponsonby, Atomic Coffee Roasters in Kingsland or Rad in Mount Eden.
4. Great deals on fun
Sites like Viator, GrabOne and Groupon offer plenty of great deals on everything from whale watching to bungee jumping. Keep an eye out in the lead up to your trip and you could get a discount on all sorts of tourist attractions in Auckland.
Book a tour now
 through TFE Hotels & Viator for great deals!
5. Tipping
Although it is not customary to tip in New Zealand, people will often do so if they receive great service. If you chose to tip, about 10 to 15 per cent is standard, but this is very much at your discretion. In cafes you will often see a tip jar by the register where you can drop some change.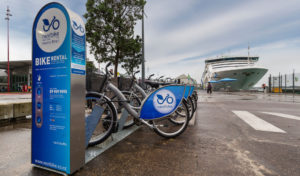 6. Getting around
Taxis in Auckland are not cheap so you are better off getting an Uber or taking public transport. Within the CBD or inner suburbs the best option is Link bus services. The CityLink, InnerLink and OuterLink arrive every seven to 15 minutes until 11pm and cost anywhere from NZ$1 to NZ$4.50 depending on the distance you want to travel. If you're not short on time, hire a bicycle from one of many hire services for a leisurely ride around exploring the city. NextBike is one of the most popular with a simple hiring system through their app. Hire costs just NZ$4 per hour to a maximum of NZ$20 per 24 hours.
7. Cheap eats
If you are dining out on a budget in Auckland, Asian is definitely the way to go. Head to Dominion Road for Chinese (New Flavour and Barilla Dumpling serve excellent dumplings), try Thai on Ponsonby Road (have the Drunken General at Sawadee) or Japanese in the city (Ken Yakitori never disappoints).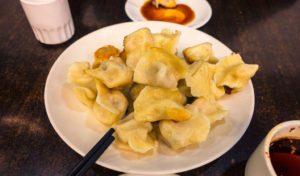 Travel secret: When in doubt, check out the Metro Top 50, a yearly ranking by price and area which serves as a virtual food bible for Aucklanders.
8. The best free day out
Pack a picnic lunch and head to the Waitakere Ranges for a fantastic day out. Hike through unspoiled native bush, stop by streams, waterfalls and lookout points with spectacular views out across the Tasman Sea.
9. Replace the paper with plastic
Unless you are catching the bus or heading to an outdoor market, it is unlikely you will need to carry cash in Auckland. The majority of people pay by credit/debit card. This is great if you don't want to carry large amounts of cash and if you have a card that doesn't charge per transaction.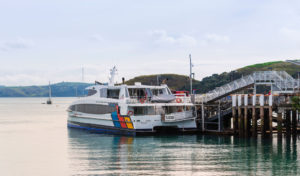 10. The essential day trip
Just 30 minutes from Auckland by ferry, Waiheke has been named one of the top islands in the world. It is home to numerous wineries, restaurants and secluded beaches, making it a perfect little getaway for the day. Mudbrick, Stonyridge and Cable Bay should be top of your wine tour itinerary.  
The best tip? Book your Auckland accommodation on TFEhotels.com to get the best rate guaranteed*.