Wondering where to go in Melbourne? A walking tour – with a guide or self-guided – is a great way to get to know the city from the ground up.
CBD walks
The Melbourne CBD is full of fascinating history and culture, and one of the best ways to discover everything is on foot.
Melbourne is renowned for its innovative street art, and some local street artists run tours for visitors to the city. One walk covers the well-known CBD street art laneways, as well as some hidden nooks, and finishes at Blender Studios, where participants get a tour of the studio and can see artists at work.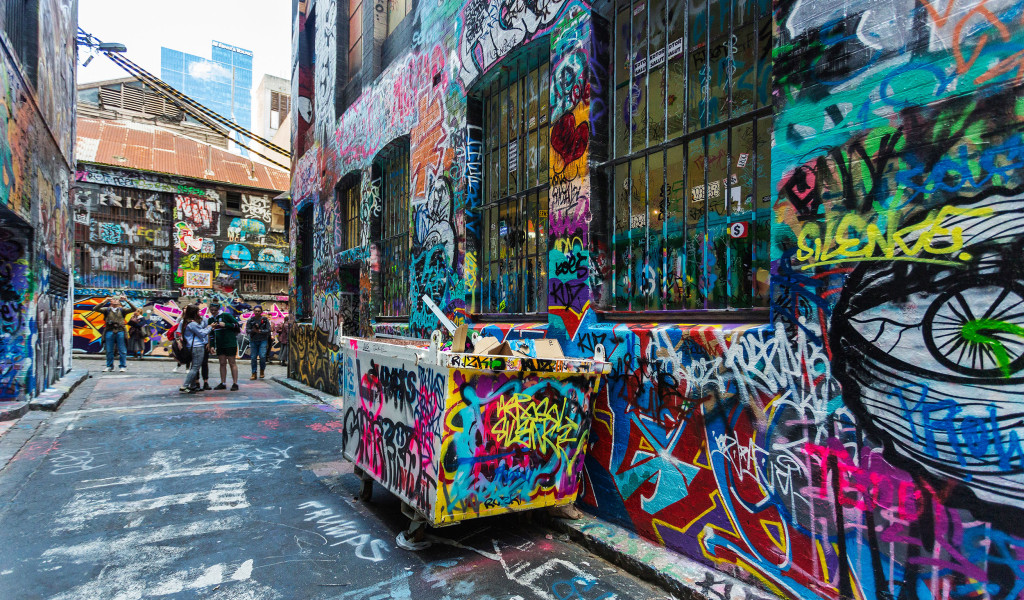 Those who enjoy scaring themselves a little might want to try the Old Melbourne Ghost Tour. Starting at Federation Square, and running Friday, Saturday and Sunday nights, the tour takes visitors to CBD sites with shady histories of death and iniquity, and participants are encouraged to look out for paranormal activity.
Melbourne is a UNESCO City of Literature, so a literary walk is a must on a visit to the city. The Melbourne Bookshop and Writers Tour has been voted one of the top 10 literary walks in the world by Lonely Planet. It takes in specialist and independent bookstores, many of which are in historically significant sites and feature weekly readings.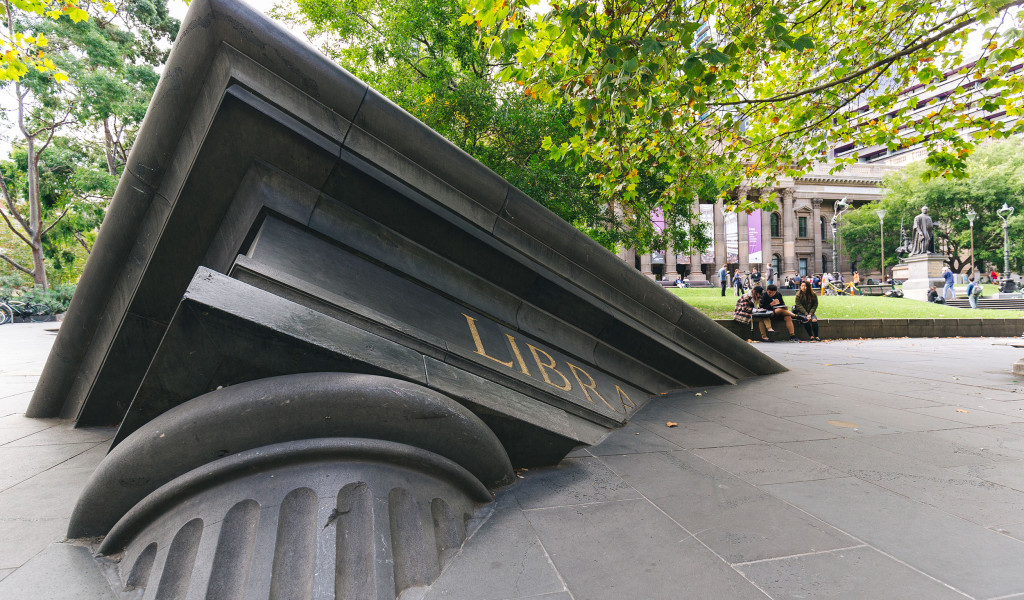 Garden walks
Melbourne is home to some glorious gardens, particularly Fitzroy Gardens on the eastern edge of the CBD. The Victorian-era gardens feature paths lined with beautiful elm trees and are the site of Cooks' Cottage – which visitors can enter – and a Spanish-mission-style conservatory. A free guided walking tour leaves from the
Visitor Centre
every Saturday at 10am.
Not far from Fitzroy Gardens is Carlton Gardens (1-111 Carlton Street), which features ornamental lakes, a number of intricate fountains, European trees and flowerbeds. The gardens are the site of the Royal Exhibition Building and the newer Melbourne Museum. Visitors can happily trail around the gardens by themselves and take in the 19th-century grandeur.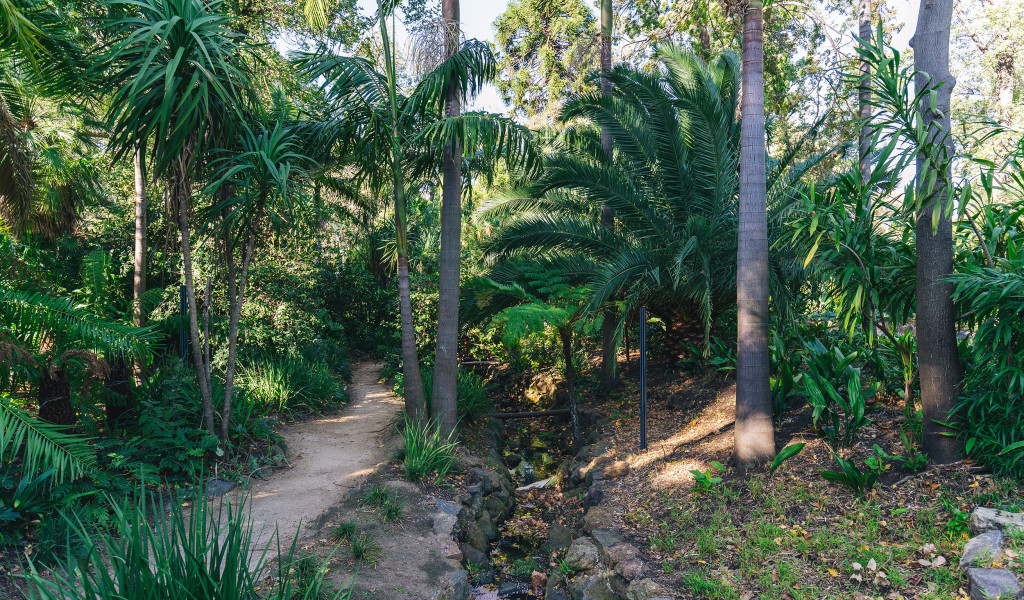 The Royal Botanic Gardens in the inner-city suburb of South Yarra is vast and beautiful, featuring sweeping lawns, a lake and a huge array of both introduced and indigenous plants. It's also home to the National Herbarium, established in 1853, which houses 1.2 million dried botanical specimens. The Gardens' well-equipped Visitor Centre runs comprehensive walking tours with a range of emphases.
Travel secret: In summer, the Gardens play host to Melbourne's favourite outdoor cinema, Moonlight Cinema, where you can watch advance screenings of new movies or old cult classics on the Central Lawn.
Nature walks
Those looking for some nature-filled places to go in Melbourne that aren't quite as carefully cultivated as the city's formal gardens are in luck. The Merri Creek Trail, north of the CBD, is 21 kilometres long (you can do shorter sections, of course) and allows visitors a glimpse of Australia's wild and woolly bushland close to the CBD. The Trail starts at Dights Falls in Abbotsford, where Merri Creek meets the Yarra River, and follows the creek to the Western Ring Road Trail in Fawkner.
If you're willing to venture further afield, the Gardiners Creek Trail, which follows Gardiners Creek through the eastern suburbs of Melbourne, is a great option. The trail starts in the outer eastern suburb of Blackburn and runs through Blackburn Creeklands and Gardiners Creek Reserve. Enjoy wetlands full of frogs, ducks and birds, then link back to the Main Yarra Trail in Burnley.
After a big day of walking, rest your feet at a TFE hotel located throughout Melbourne's CBD and surrounding areas, offering plenty of accommodation options to suit your needs.