Places like Block Arcade, Tattersall's Lane, Hardware Lane and ACDC Lane have built Melbourne's reputation as a city of laneways, which are the veins of the CBD where a number of the cultural activities in Melbourne take place. But here are some less well-known streets and byways that you may not know about, and that are definitely worth a visit.
Campbell Arcade
When walking underground from the Flinders Street Station platforms to Degraves Street, you'll pass through a subterranean shopping precinct called Campbell Arcade. While many don't know this arcade by name (and it's been there since 1956), commuters are drawn to the kind of quirky shops that reside in the unconventional space. A zine shop, recycled/pre-loved clothing outlets and a coffee stop, the Cup of Truth (now famous from Melbourne TV ads), make up this unique crew of 'Campbell Arcadians'.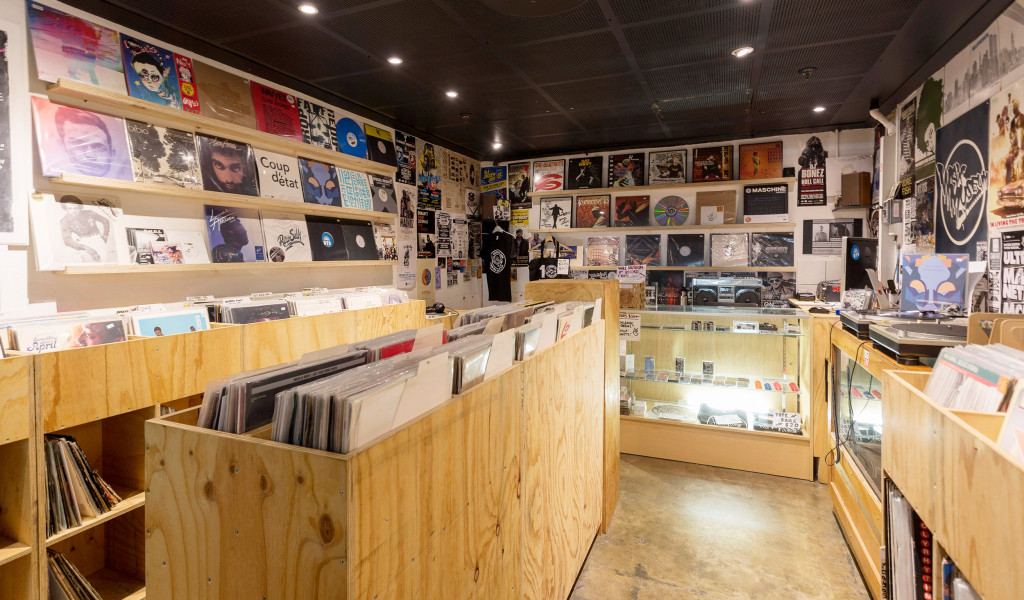 Crossley Street
In terms of laneways, Crossley Street is quite demure, which belies its notoriety as a 'red light' district in the 1850s. Nowadays you can recognise Crossley Street by Melbourne coffee institution Pelligrini's on the corner, and its eclectic cross-section of residents – designer fashion boutique Madam Virtue & Co; cocktail bar Romeo Lane; edible jewellery store Lucy Folk; gentleman's outfitter Maimone Charles Tailoring (who has been there for over 40 years); Gallery Funaki; and popular Asian-fusion restaurant Gingerboy, among others.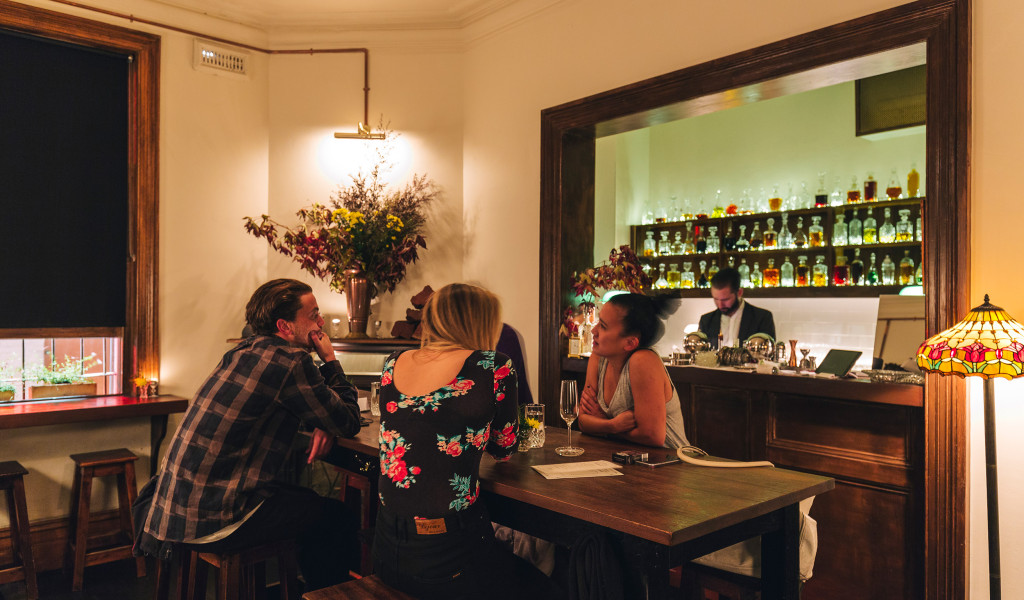 The Archway
One of the newest districts in Melbourne, The Archway sits down near Southern Cross Station on Flinders Lane and is pitched as 'an artisan food laneway'. Here you can eat your way through Melbourne's cultural hybrid – from France (LuxBite) and New York (5 and Dime Bagels) to India (Delhi Streets) and Taiwan (Mr Huang Jin) – meaning The Archway is the lane to remember when your stomach starts to rumble.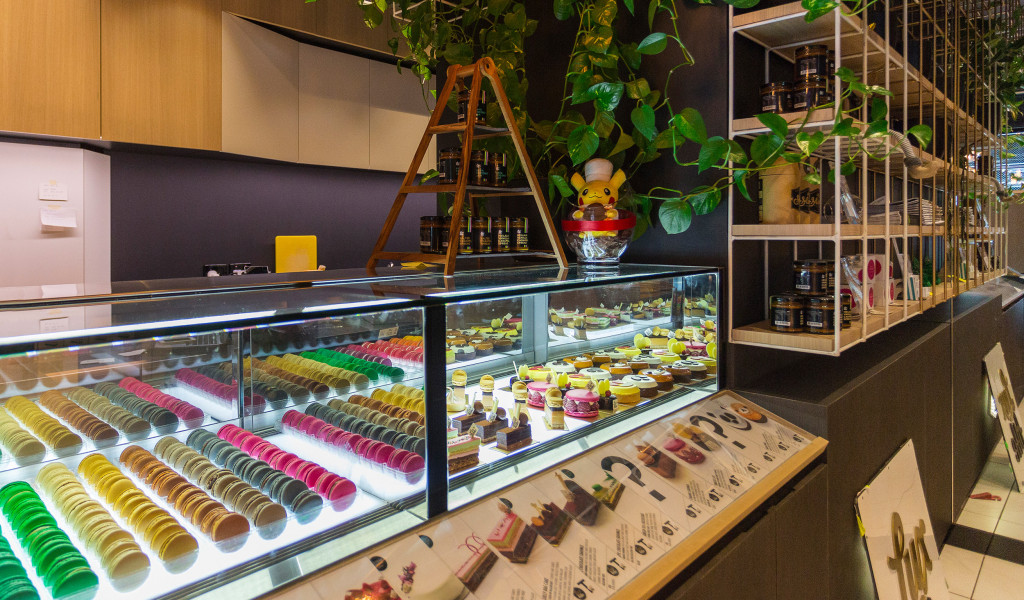 Travel secret: Vertical laneways are a thing in Melbourne – the 'laneways' or business, retail and hospitality communities that go upwards in buildings rather than horizontally along the streets. Check out the likes of Curtin House and the Nicholas Building in the city as examples of how everything cool is on the rise in Melbourne.
Manchester Lane
Another mainstay of Melbourne is Manchester Lane, so called after the fabric warehouses that lined its cobbled strip. Previously more of a thoroughfare linking Collins Street to Flinders Lane than a destination, Manchester Lane has witnessed a number of notable business arrivals in recent years, including a philanthropic cafe/bar – Shebeen – which uses all its proceeds to support projects in developing countries around the world, and one of the cheapest and yummiest Italian restaurants in town, Maccaroni Trattoria.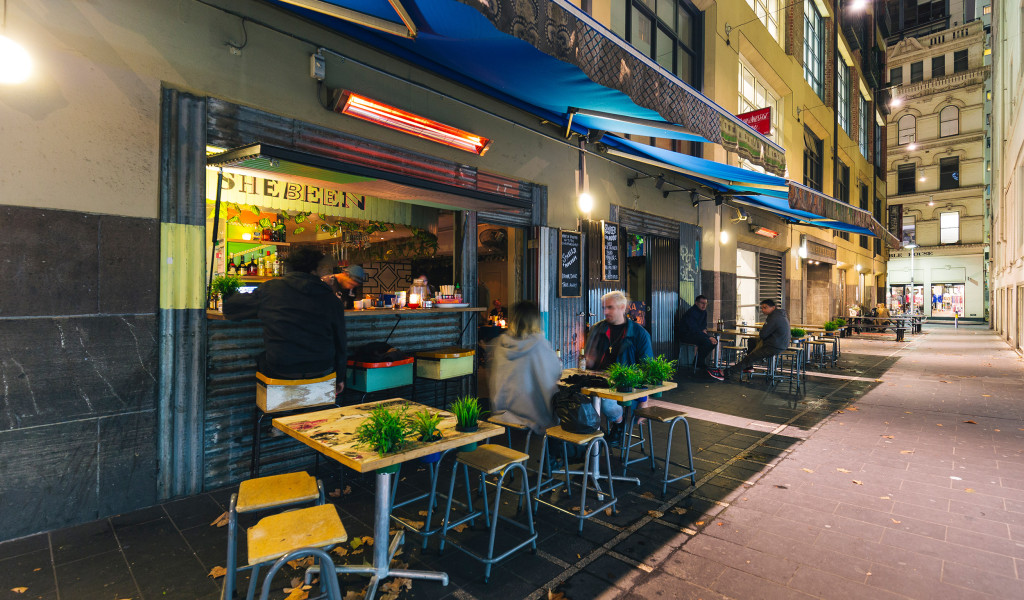 Banana Alley
There was a time when nobody would be caught dead in Banana Alley, but times have changed and these arched vaults – once used by fruiterers to store their produce before market – are now a distinctive landmark on Flinders Street. Residents of Banana Alley include Doherty's 24-hour gym (in case you need a 3am workout), a martial arts studio, nightclub and men's barber. Banana Alley also houses one of the friendliest cafes in town, T-roy Browns, which has tables and chairs out front so you can enjoy the heritage-listed facade alfresco.