.
Stay at the perfect beachside hotel that caters for every type of guest from couples to families to solo travellers wanting some me time.
The hotel, originally called Observation City has had an interesting history from the time it was built for late tycoon Alan Bond in 1986. Mr. Bond had anticipated the demand for accommodation during the 1987 America's Cup challenge in Fremantle and wanted a view to see the yachts. To this day, after 3 decades, Rendezvous Scarborough is still Perth's only beachside high rise. Another fun historical fact is you can still see the grand piano that Michael Jackson played on when he stayed in 1996.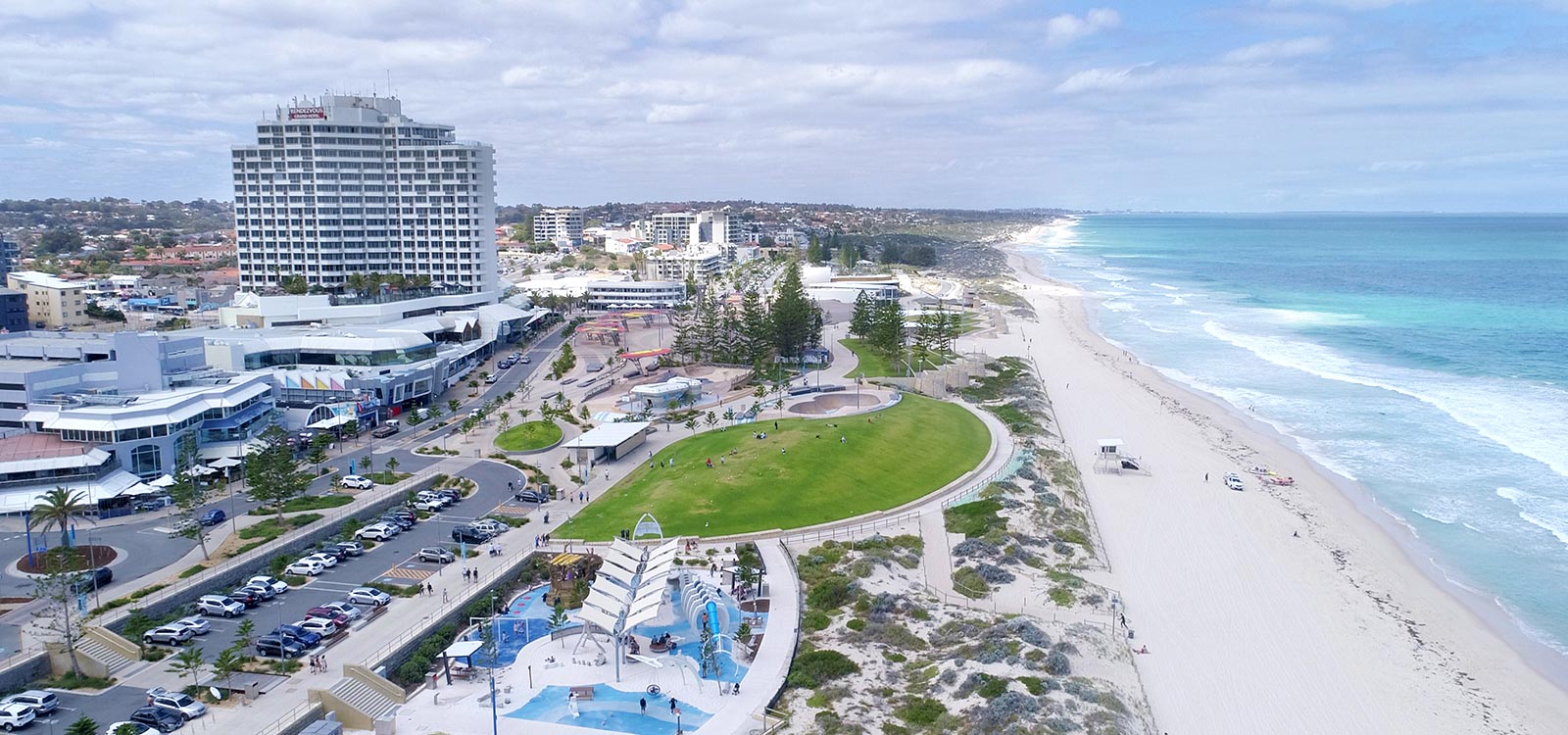 The 337 stylish rooms and suites at Rendezvous Hotel Perth Scarborough feature smart design and modern technology to ensure you have a comfortable stay.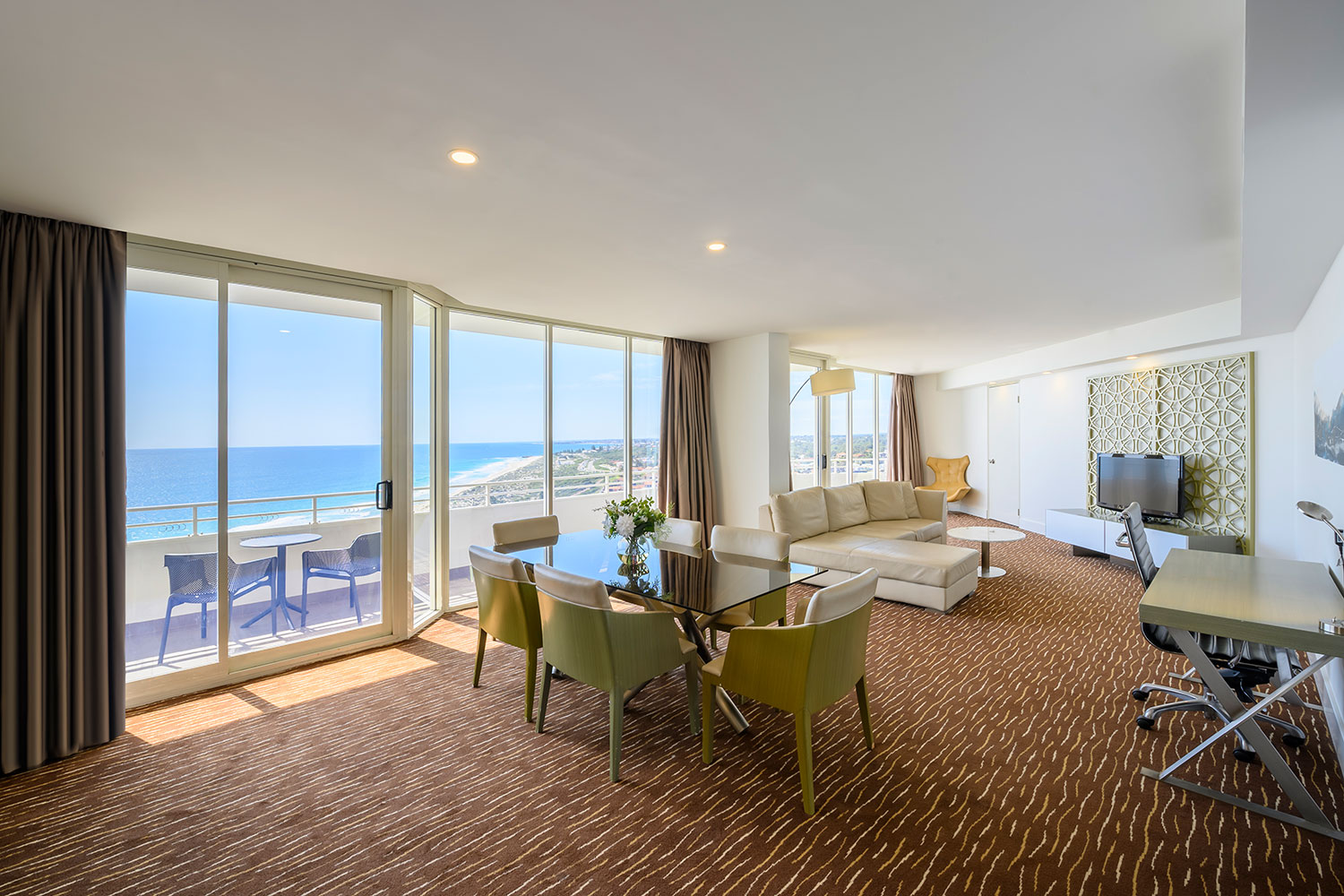 There is so much to see and do over a winter break; during the day you can play tennis, take the kids to the Snake Pit skate park and Whale Playground, brace the cold in our lagoon style pool and warm up again in the spa.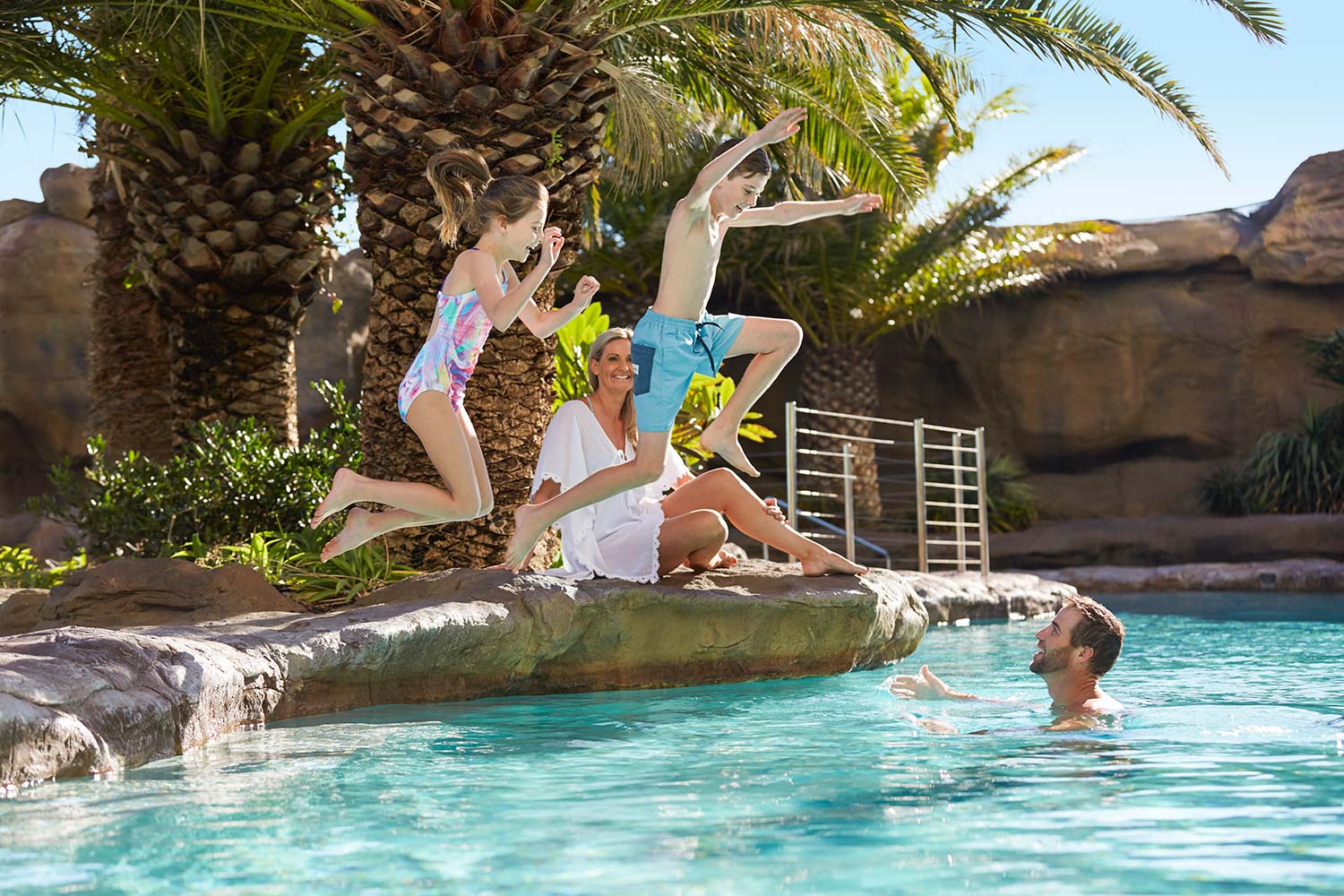 Dining options abound both inside the hotel and along the Esplanade and you simply can't miss soaking up the last rays of sun with a takeaway meal at Sunset Hill.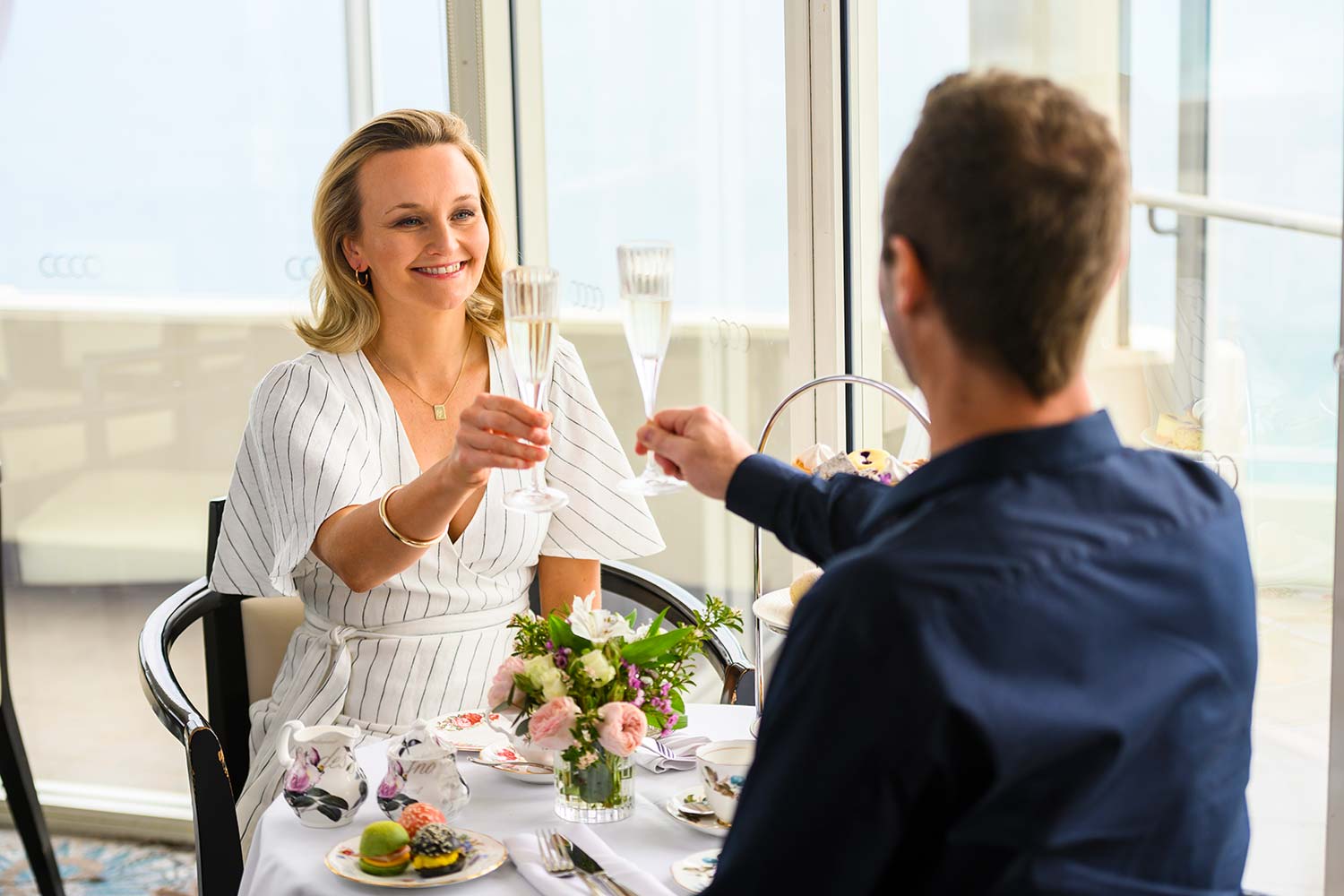 In need of a quick getaway?
Book now for the weekend and enjoy our free buffet breakfast special every day of your stay. Limited time only, book now.