Images and story: Lynn Gail
Pretty, perfect, Perth. Way out west in Australia, Perth is a city waiting to be slowly unwrapped.  Some say it's isolated. Others say it's small smoke when compared to the 'big smoke'.  But peel back the lustrous layers, and it is near impossible to resist its cool and collective inner-city charm.  
Keep reading to find out how you can get into a WA State of Mind with a free Western Australian e-book and the chance to win a staycation thanks to our mates at Truly Aus.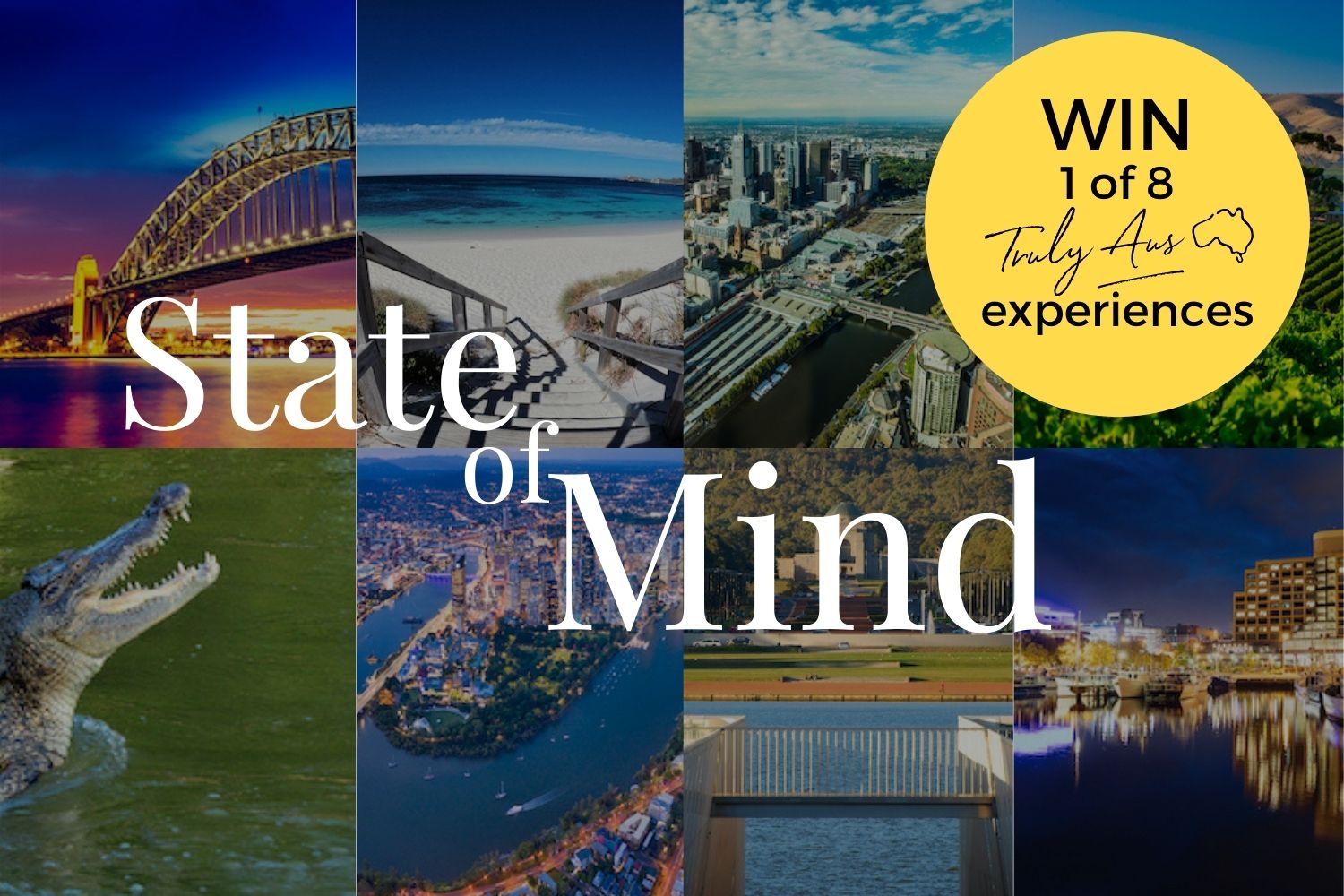 Each city compass point boasts a must-see highlight. To the west, Kings Park, one of the world's largest inner-city parks, sprawls across 400 hectares and showcases over 3,000 species of West Australian flora.  More than vibrant fauna, and floral fringed pathways, Fraser's, the park's fine dining restaurant, has panoramic views over the city and beyond.  All aspects of the city tie together.
The park's Kakoda Track snakes back into the city where Hay Street and Murray Street's no-car malls brew some of the best coffee in town.  Boutique shops, welcoming wine bars, and cosy cafes, frequented by suburbanites add magic to the city's flawless makeup.  

New kids on the block, Yagan Square - architecturally inspired by Aboriginal heritage, takes the north point – the design was named after Noongar warrior, Yagan, whose head was sent to England, no less – and Elizabeth Quay, warmly dubbed Betty's Jetty, named after Queen Elizabeth II sits to the south.  A 20-metre high and 120-metre long suspension pedestrian bridge spans over the quay and morphs into stylish shapes from each selective viewpoint.
A coffee bean's throw from the Adina Apartments on Barrack Street is Petition Kitchen housed in a step-back-in-time, 1878 historic State Building.  Their creative contemporary menu offers tasty tantalising morsels to start and end the day.   Hop across the road, and the Hokkaido Baked Cheese Tart shop sells addictive melt-in-your-mouth treats.  Tart in hand, turn sharp right to The Bell Tower, Perth's 82.5-metre-high glass needle where the ANZAC Centenary Bell chimes at 12pm every day.  Level six has an open-air observation deck with a spectacular 360° view of the city and South Perth.  
Progressive, growing and forever changing architecturally, a new addition to Perth's artistic aerial landscape is the Optus Stadium.  Ticking the eastern compass point, the multi-purpose arena has a 60,000-seat capacity; the creative design took out the Most Beautiful Sports Facility in the Prix Versailles 2019 International Architecture awards.
Leaving the best to last, Perth's art scene is a bolshy brush stroke – the finishing touch to a culturally diverse city.  The Cultural Centre in Northbridge, the city's east-meets-west district, is home to the Art Gallery of Western Australia.  Talented artist - indigenous, international, and student artwork are continuously displayed.  Within the same precinct, vibrant laneways showcase talented street artists of the same calibre.

Unlock a new State of Mind and be in the running to WIN 1 of 8 Truly Aus getaways!
While so many of us are bound by our own state borders, now is the time to get out and explore our backyards. Our great mates at Truly Aus, together with some of the best travel writers in the country, have created a series of eBooks with our favourite destinations and experiences around the country and we're encouraging you to get into a WA State of Mind. Together, we're offering a staycation to be won in every state and territory including Western Australia and a stay at the Adina Perth along with a Truly Aus local experience. Download your free eBook and enter here.
Peace of mind when you stay with us: Introducing Clean Touch.