Images: Shutterstock
CANBERRA: A city comfortable in her own skin, earning global respect as Australia's cultural epicentre. Full of drama (the world-class, artistic kind) and intriguing attractions at every turn – from historically important museums and institutions to thought-provoking galleries and performance venues. 
In fact, think of Canberra as Australia's 'Diva for the people'; delightfully devoid of any hype or grandstanding… unless, of course, you factor in lively, democratic debate in the nation's capital. Something best reserved for the city's famed Parliamentary Triangle, rightfully hailed a cultural icon in its own right.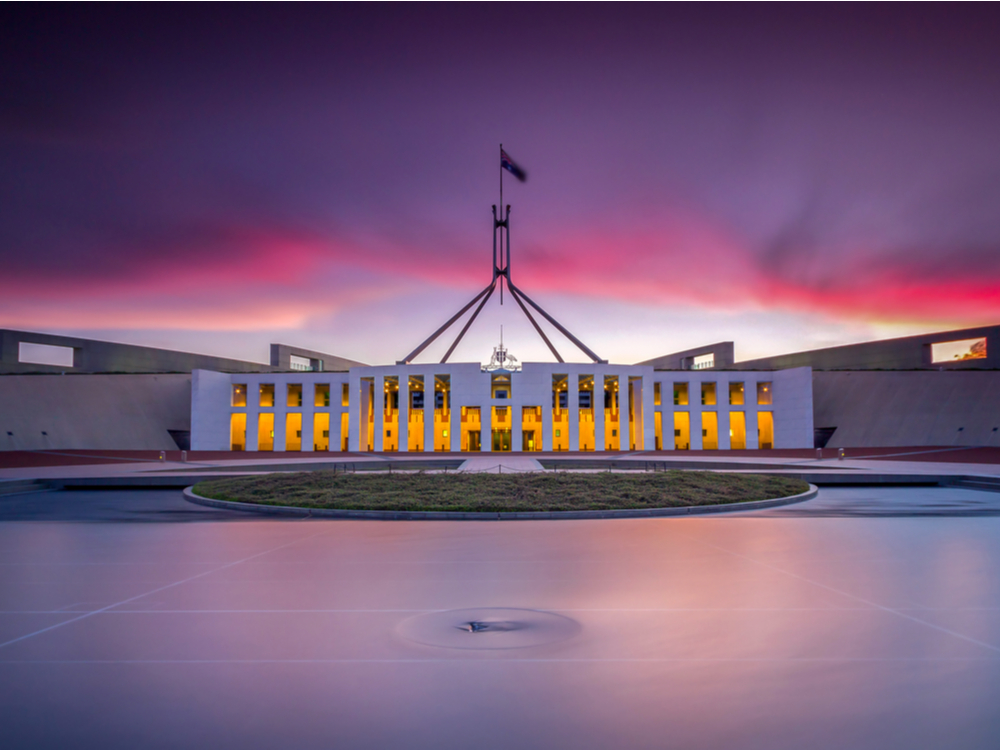 Why not skip Question Time for a premium, behind-the-scenes tour of Australian Parliament House, complete with exclusive access to its acclaimed Art & Furniture Collections, a High Tea prepared by in-house chefs, and gin tasting – all capped off with a take-home bottle of Parliamentary Librarian's Gin. Cheers! 
A Good Sport!
For something different, pack your plimsolls and enjoy a spot of tennis at Old Parliament House Tennis Club, where Prime Ministers and dignitaries played. A top-notch game plan in between visiting neighbouring icons – National Gallery of Australia, National Library of Australia, and National Portrait Gallery – perched on the banks of Lake Burley Griffin. 
Politics aside, Canberra is so much more than a place where the country's big decisions get made. Ranked No. 3 on Lonely Planet's global 'Best in Travel' guide, back in 2018, the city's been turning heads ever since. Visitors to the capital, however, will undoubtedly face quite a few big decisions when it comes to which bucket list experience to tick off next in a destination that takes premium cultural encounters to the next level!  Premium Shows.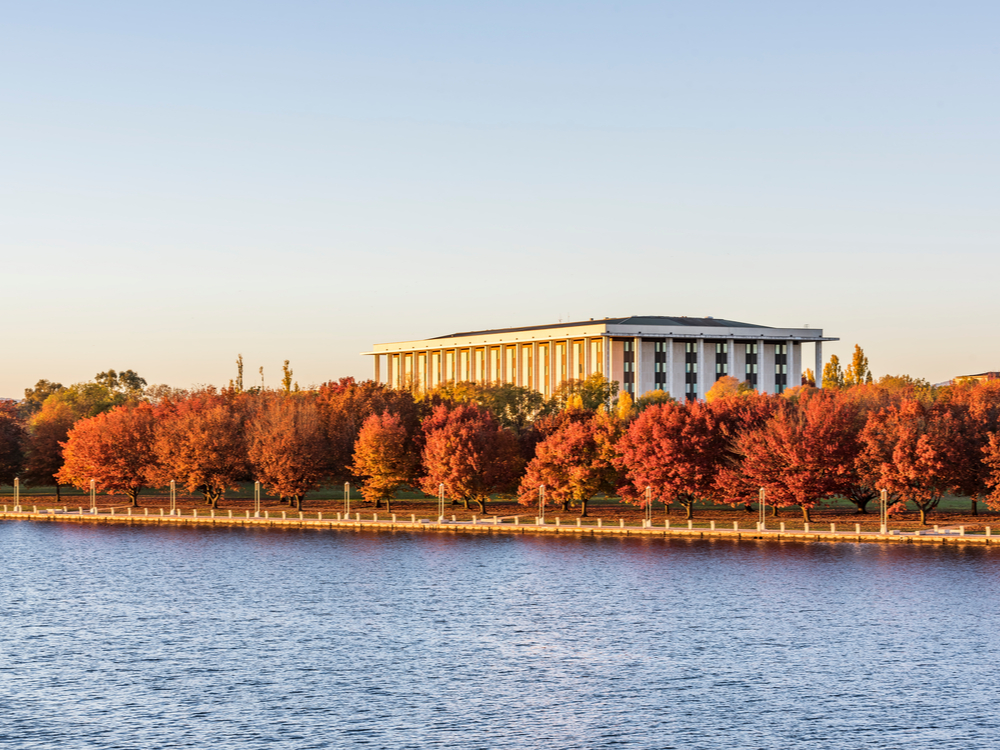 Arrive Expected.
Coming soon to Canberra, TFE Hotels' all-new luxe apartment hotel brand - A by Adina - raises the flag on an exciting new premium suite of Adina properties, complete with its own 'theatre laneway' leading to the city's premier performing arts venue, Canberra Theatre Centre. 
Commanding prime real estate on the illustrious Vernon Circle side of Canberra's arts and cultural hub, London Circuit, the Bates Smart-designed hotel forms the centrepiece of Capital Property Group's much-anticipated $300m mixed-use precinct, Constitution Place. Cleverly, its design, as one of two new glass-fronted buildings, forms the buzzing laneway earmarked for premium retail and foodie outlets, notably including the arrival of acclaimed Meat and Wine Co. The perfect place for pre or post show dining, literally steps from Canberra Theatre Centre's trio of venues – Canberra Theatre, The Playhouse and The Courtyard Studio.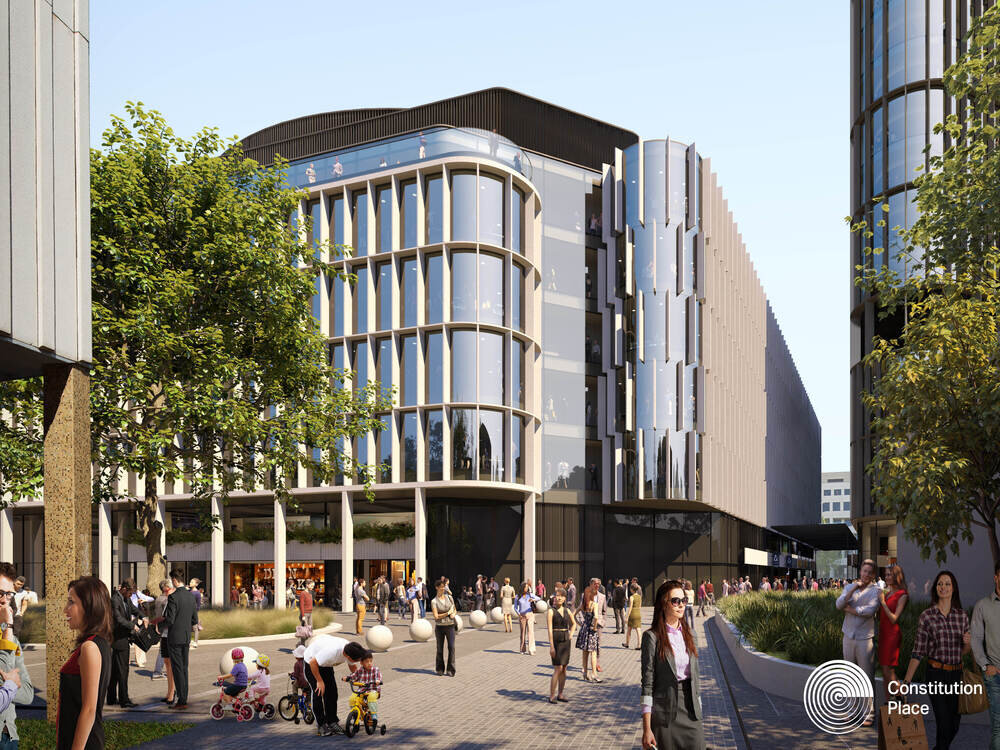 Did you know? When Canberra Theatre Centre opened in 1965, it was Australia's first performing arts centre – globally joining a series of iconic performing venues of the same era, including the Lincoln Centre (New York), the Philharmonie Berlin, and the National Theatre of Japan (Tokyo). Today, it continues to delight with shows for everyone, from theatre to dance, cabaret, circus, comedy, musicals, puppetry, and all music genres.
Classical music lovers, listen up! Canberra is also home to one of the finest acoustic venues in Australlia, Llewellyn Hall, located on the opposite side of Vernon Circuit, at Australian National University's Acton campus. Expect to be transported at this world-class venue, which regularly hosts some of the nation's most celebrated – and harmonious – cultural exports, including the Australian Chamber Orchestra, Music Viva Australia and the capital's own Canberra Symphony Orchestra.
Premium Experiences
Staying true to her 'Diva for the people' tag, the majority of Canberra's treasure trove of iconic galleries and museums are free to visit, including the Australian War Memorial; National Gallery of Australia; National Library of Australia; National Museum of Australia; National Portrait Gallery; Royal Australian Mint; National Film & Sound Archive; Australian National Botanical Gardens; National Arboretum; National Capital Exhibition; National Archives of Australia; National Rose Gardens; and Canberra Deep Space Communication Complex.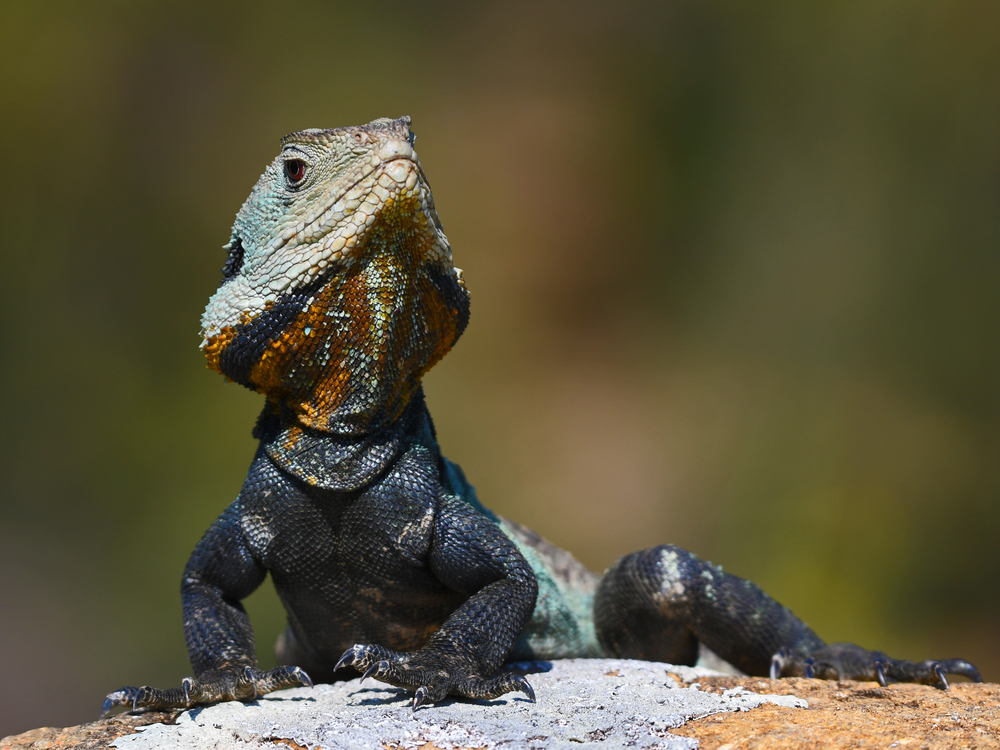 For those 'in the know', Canberra's treasure trove of iconic galleries and museums also offer some out-of-the-ordinary discovery tours (understandably, not free of charge). A 'Guided Discovery Tour' of the Australian War Memorial promises 'an engaging and exclusive tour' of collection items, galleries and the Commemorative Area, while the National Museum of Australia's 'Out to the shed' tour, provides exclusive behind-the-scenes access to the museum's 'off display' collection in its purpose built storage facility. As part of Tourism Australia's 'Signature Experiences of Australia' program, special group bookings can also be organised for the after-hours 'National Gallery of Australia: A Feast of Icons' tour.
Canberra is also renowned as a vintage collectors' hub and market mecca. Don't miss the Old Bus Depot Markets (open Sundays), a magnet for Canberrans and visitors 'in the know', located near the Kingston Foreshore, also packed with funky cafes, restaurants and bars. From Canberra's centre, it's an easy 15-minute cycle, and perfect place to raise a glass before stepping inside Canberra Glassworks, a working artist space/showroom housed in the capital's oldest permanent public building (open Wednesday to Sunday).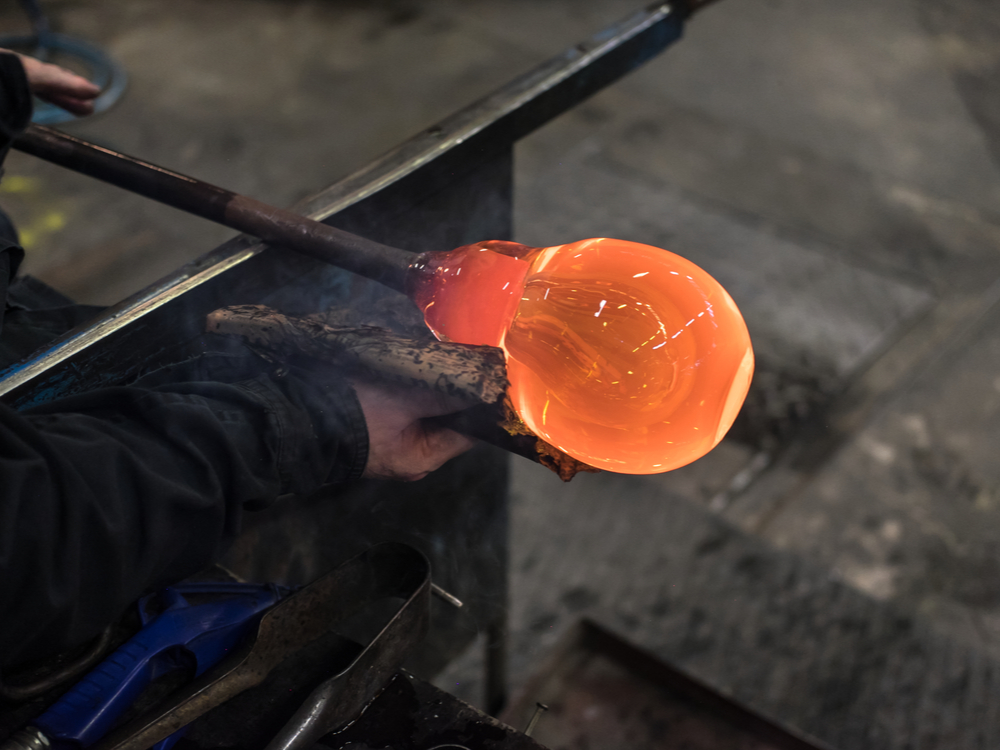 Did you know? Pretty much everything in Canberra is within strolling or cycling distance from its mesmerising centrepiece, Lake Burley Griffin. An 11km-long, man-made lake that holds 33,0000,000 cubic metres of water and covers a surface area of 6.64 square km. There's no end of hire options in cycle-friendly Canberra, including Cycle Canberra which delivers bikes to your hotel door and also runs premium cycle tours. Adventurers will love the Majura Winery Mountain Biking Experience tour, starting behind the National War Memorial and finishing at Mount Majura Vineyard for well-earned refreshments and the opportunity to venture on a free, self-guided trail through the vineyard.
Premium Blends
Nestled in Canberra's outskirts and surrounding high country, await 140 vineyards – and more than 30 cellar doors – renowned for producing some of Australia's most revered cool-climate wines.

Just a 20-minute drive from Constitution Place (home to A by Adina Canberra), Mount Majura Vineyard, noted for its Spanish tempranillo varietal, is among a line-up named in a new Lonely Planet publication, Wine Trails: Australia and New Zealand. Others to get Lonely Planet's nod – slightly further afield in Murrumbateman (about 40 minutes' drive from Canberra's centre) include Clonakilla winery, noted for its groundbreaking shiraz and signature viognier; and Helm Wines, applauded for its stellar Rieslings.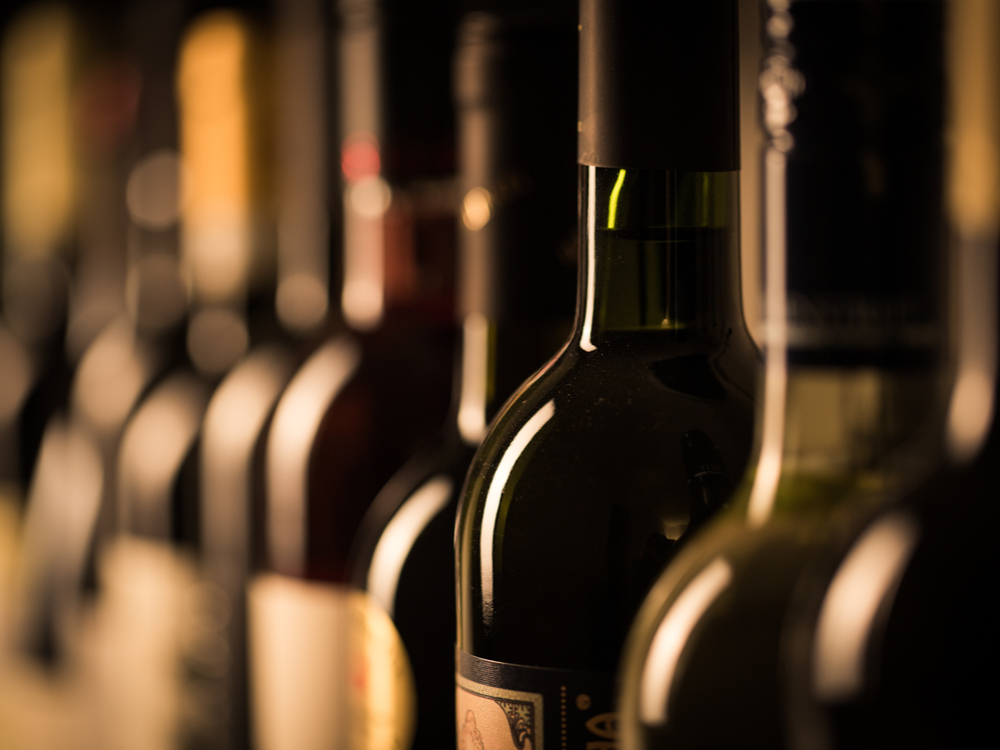 Insider Tip: Don't blink or you'll miss an equally lip-smacking experience at The Truffle Farm, located 1km from Mount Majura Vineyard. Open during winter months, aka Australian truffle season (late May to early September), it specialises in professionally run truffle hunts and cooking demonstrations. Not to be missed, particularly when the farm's chef has reportedly graced the kitchens of several Michelin star restaurants worldwide. Mark your calendars for The Truffle Festival – Canberra Region, held annually to celebrate the harvest of the Black Winter Truffle with a premium foodie festival.
For coffee afficionados on the hunt for the perfect blend, Canberra is also home to the most awarded coffee roastery in Australia, ONA Coffee, committed to 'creating the best and most sustainable coffee in the world', while other capital perks extend to award-winning microbreweries, and gin and whisky distilleries.

Peace of mind when you stay with us: Introducing Clean Touch.

*Activities listed may be subject to Covid restrictions.