Images: Shutterstock
HOBART: Green and gastronomically good are two ways of describing Hobart. The buzzing capital of Australia's only island state and 'wild child' of Gondwana, born 45 million years ago, as one of the last chunks of land to split from the massive supercontinent that once spanned Africa, South America, India, Madagascar, Australia and New Zealand.
Boasting a deliciously pure and disarmingly avant-garde lifestyle, the city pressed between a mountain and harbour recently ranked fourth on Monocle magazine's 2020 list of the world's 25 best small cities, providing 'the right balance of rich cultural experiences and all-important space to breathe'.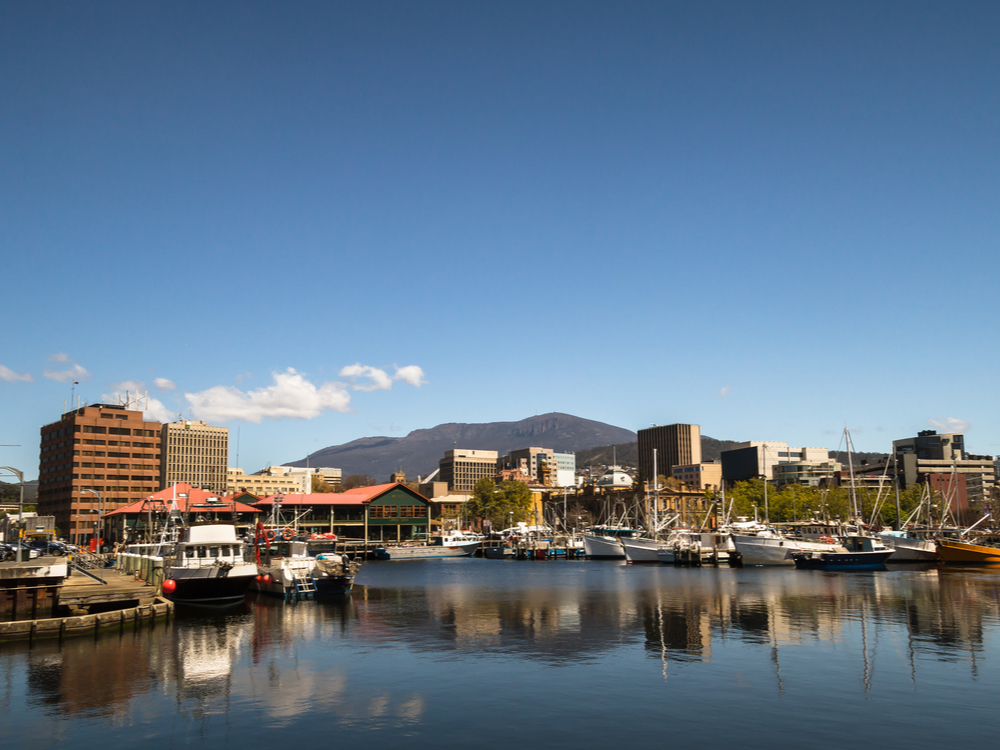 Tasmania is blessed with the cleanest source of air on the planet; 1.5 million hectares of World Heritage-listed wilderness; fertile soil; rainwater so pure that Cape Grim bottles it (and Australian Olympians reportedly swear by it); temperate climate (bagging Conde Nast Traveler's 'Best Temperate Island in the World' gong, twice); and, not surprisingly, a wealth of foodie trails that sprout at every turn. 
So, pack an appetite for the following Top 5 Lip-smacking Adventures in and around the Apple Isle's capital!
Graze Through Hobart
All foodie trails lead to Hobart. As a result, Australia's second-oldest city (after Sydney) doubles as the perfect launchpad and 'tasting Paradise' for Tassie's bounty of locally sourced – grown, caught, raised, brewed or bottled – delights. Everything from the freshest seafood (Did you know? Tasmania is home to the world's largest crayfish), artisan cheese, honey, truffles, stone fruit, nuts, beef and lamb, craft beer, whisky, gin, and cool-climate wines.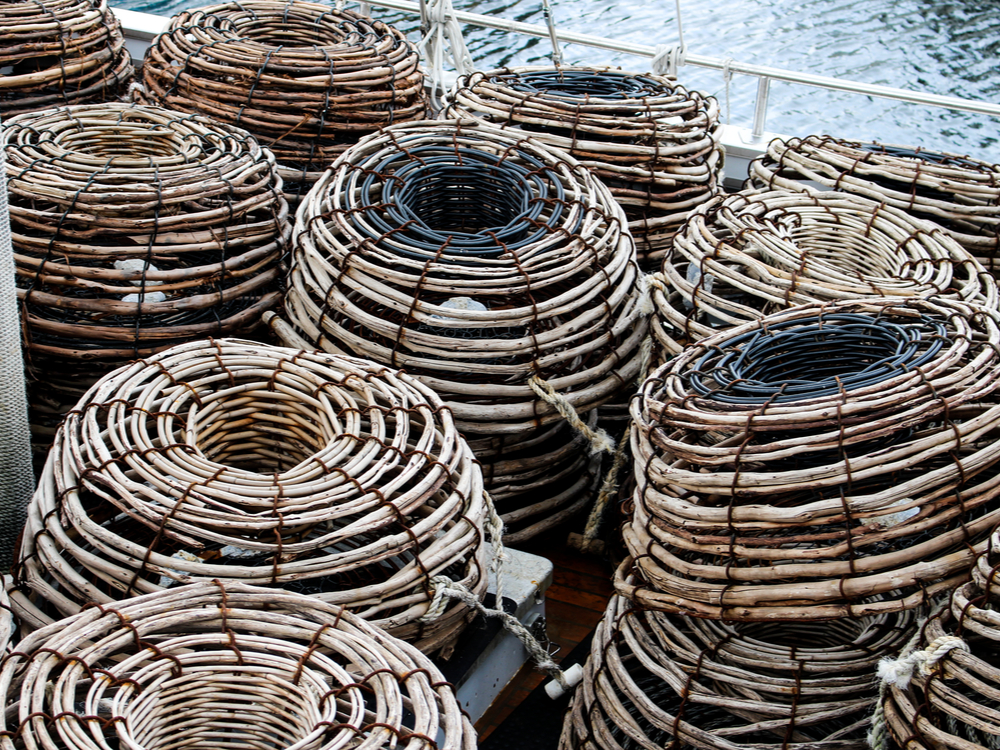 So much to celebrate! Precisely why Hobart rings in the New Year with the Taste of Tasmania festival, framed by old sandstone warehouses along the waterfront at Salamanca Place – also the location of world-famous Salamanca Market, held every Saturday.
Insider Tip: Join Gourmania Food's walking tour of the market, before hopping on a ferry to Hobart's subterranean Museum of Old and New Art (MONA). 
Described by philanthropist/owner, David Walsh, as a 'subversive adult Disneyland' cut into sandstone cliffs of Hobart's northern suburbs, MONA doubles as the site of Tasmania's second-oldest vineyard and gravity-assisted winery, Moorilla estate (taste vino straight from the tank), alongside Tasmania's largest craft brewery, Moo Brew, and award-winning Source restaurant. (If you miss the ferry to MONA, Roaring 40s Kayaking provides the opportunity to paddle and graze on fish and chips during a 2.5-hour floating city tour).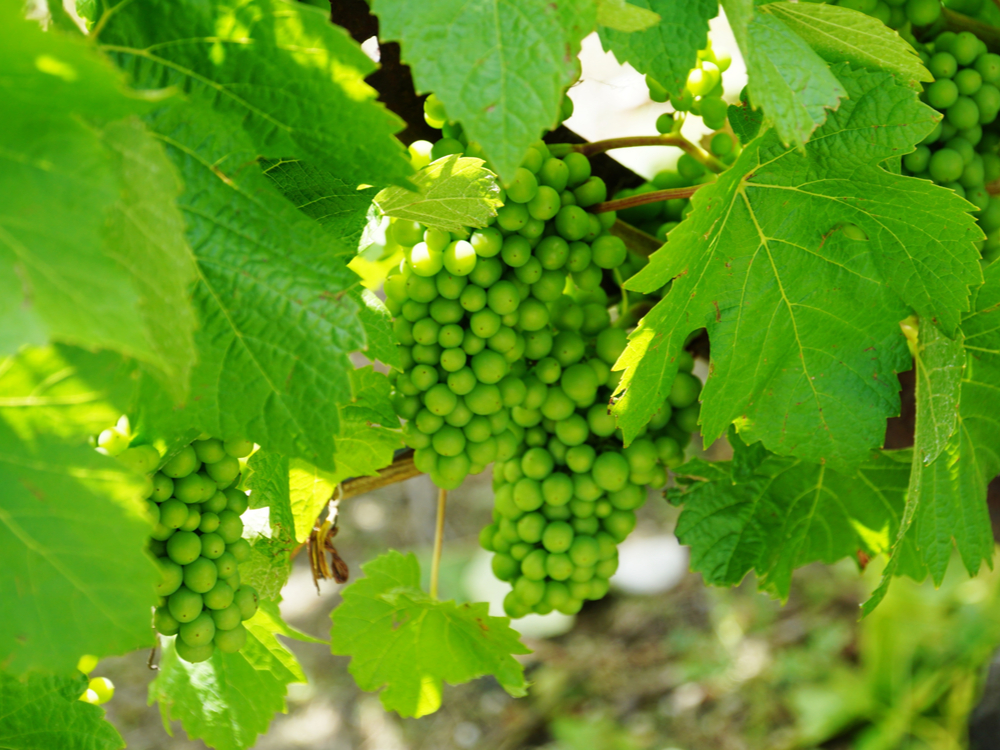 Could there be a better way to start the weekend?  Well, yes. Book into Vibe Hotel Hobart – TFE Hotels' first Vibe lifestyle property in Tasmania (opened November 2020) – for a 'totally Tassie' immersion like no other. Perched just 500m from Hobart's iconic waterfront (packed with historic pubs, cafes, wine bars, fish punts and degustation dining), the upscale hotel breathes life into the city's future and colourful past. (If you want views of Mt Wellington and Hobart's gorgeous harbour, ask the team to book you the top level Kemp Suite).
Pull up a Seat and Dine Back in Time
Vibe Hobart's CBD site once supported Hobart's earliest colonial homesteads (circa 1820) and, in the 1930s, its hottest Art Deco dance hall, 'The Belvedere'. A beloved meeting place reimagined as the hotel's pièce de résistance; a high-end restaurant of the same name. 

Artfully signposted by mesmerising chain art – featuring a 7.5m x 3m Kriskadecor panel, translated from a 1930s photo of patrons at The Belvedere – the restaurant has already set local tongues wagging; as much for its attraction as a meaningful destination in its own right, as the promise of 'best of' Tasmania's paddock-to-plate culinary delights. Guaranteed to set your taste buds dancing.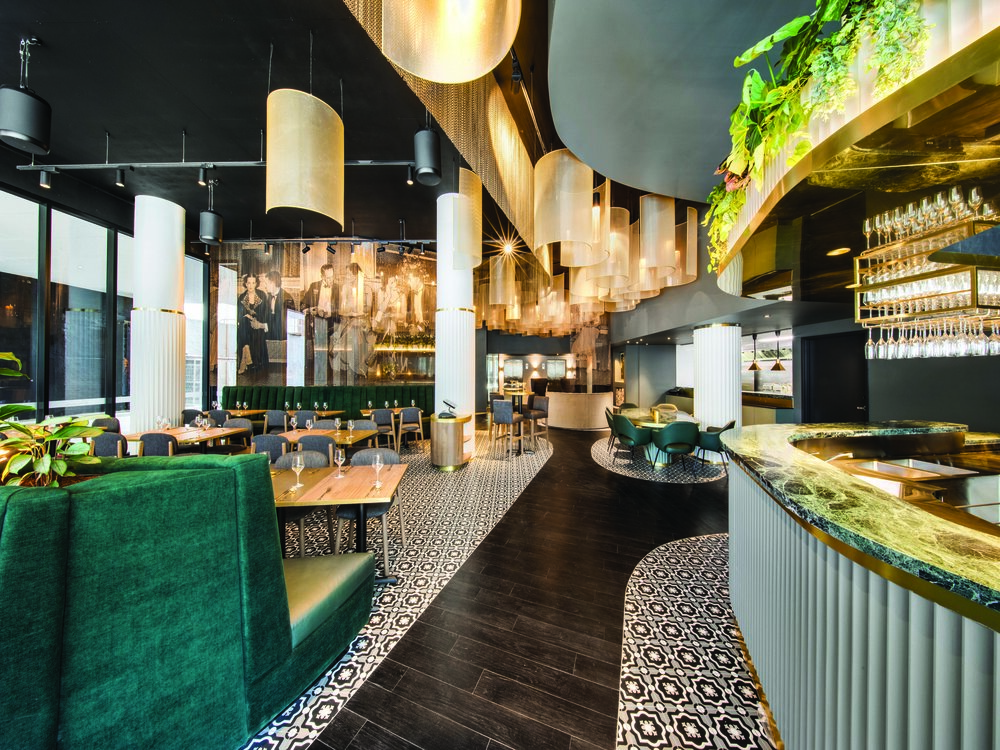 Ain't No Mountain High Enough
For active foodies, keen to work up a sweat and appetite, Mount Wellington (also easily accessed by road from Vibe Hobart) is loaded with hiking and mountain bike trails that snake from its 1,271m summit, providing uninterrupted views over the city and much of Tasmania's deeply beautiful south, including Bruny Island, South Arm and the rugged Tasman Peninsula.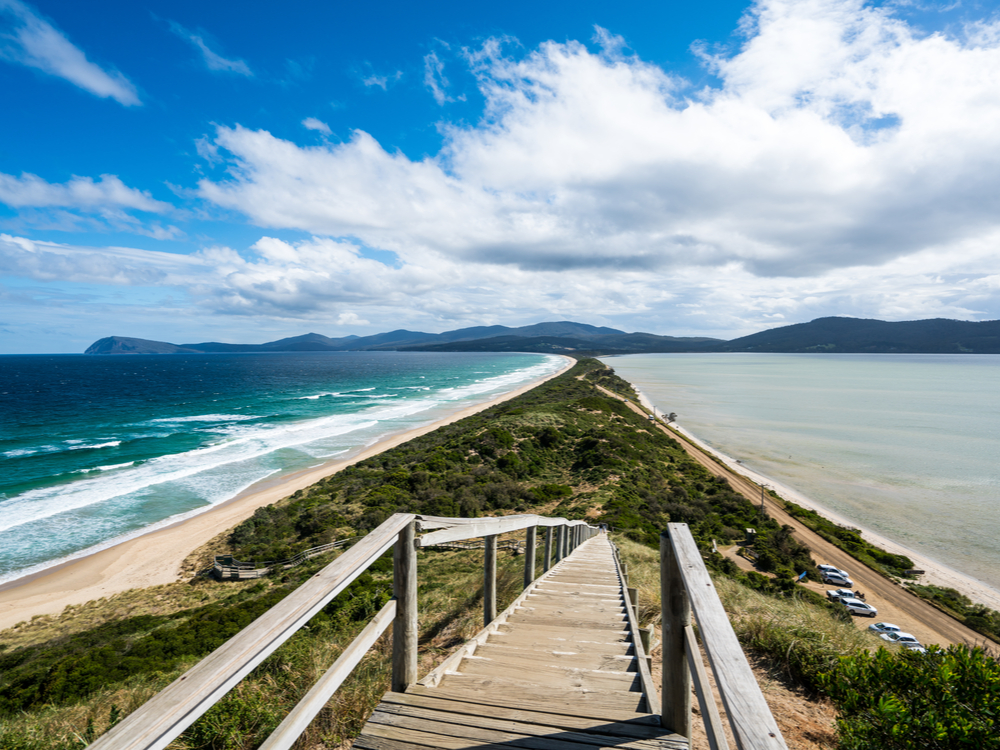 Whether driving or hiking up the mountain, fuel up on coffee at Lost Freight Café, conveniently located at roughly the midway mark, also serving up reviving cakes, soup and more. For something a tad stronger, make a pit stop at Cascade Brewery, nestled at the foot of Mount Wellington. Only Australia's oldest brewery (circa 1824), which lays claim to producing Australia's longest continually brewed beer. A fact not lost on famous naturalist Charles Darwin, who walked to Mount Wellington's summit when his ship, The Beagle, docked in Hobart, back in 1836.  Of course, if ale's not your tipple, Hobart is fast becoming the world's No 1. craft gin hub, having already stamped its mark on a whisky revival.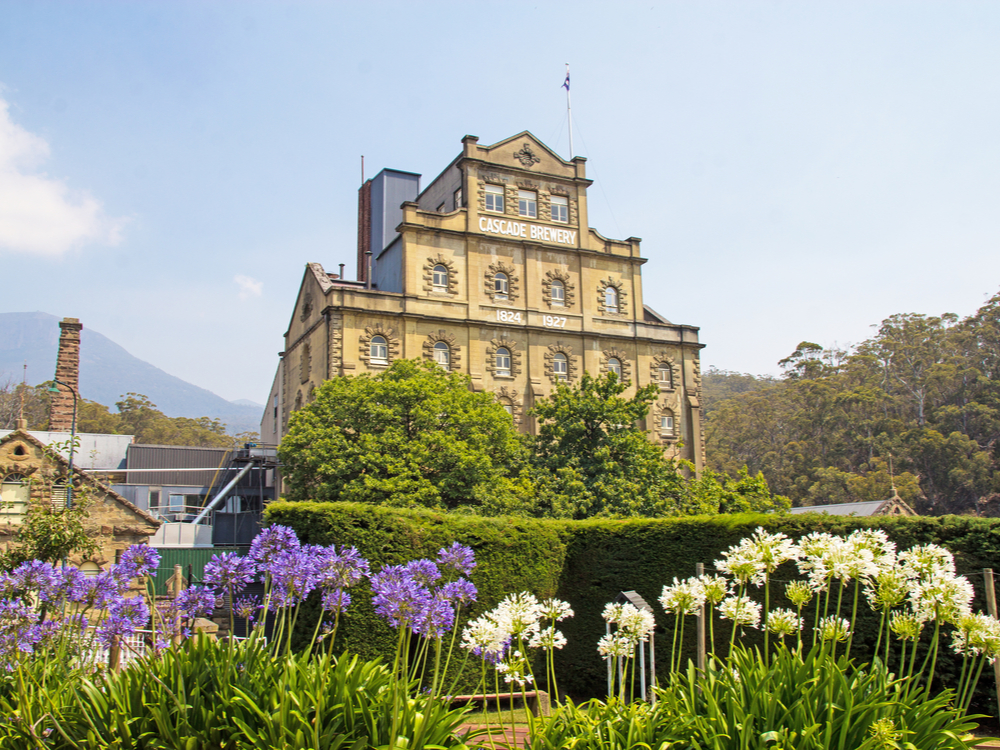 Make tracks to Lark Distillery (near Hobart's Constitution Dock), in the running for the title of 2020 Worldwide Whisky Producer of the Year, following gold and silver medal wins at the International Wine and Spirits Competition. The distillery also produces Forty Spotted Rare Tasmanian Gin, while nearby Institut Polaire is renowned for its dry gin (Süd Polaire) crafted using Antarctic-chilled waters. 
Insider Tip: for the ultimate 'gin flight', join Tasmanian Air Tours for a fly-in-fly-out experience of the island's revered distilleries which also extend beyond Hobart and its surrounds.  
Keen to burn extra calories? Plan a trip around the Kunanyi Trail Series; a set of four trail running events on Hobart's iconic mountain, staged between February and October, with the added feel-good bonus of $2 from every registration going to Bonorong Wildlife Sanctuary, home to Tassie devils, blue-tongued lizards, koalas, bettongs and more. 
Bite into Bruny Island 
A thriving foodie scene has emerged on idyllic Bruny Island, less than an hour southeast of Hobart (by car then ferry). Self-drive or join a full-day 'Bruny Island Traveller' adventure with Pennicott Wilderness Journeys, departing from Hobart.  This island microcosm is home to an eclectic collective of farmgate producers and providores, offering everything from oysters to berries, honey and handmade fudge, alongside Australia's most southerly vineyard (Bruny Island Premium Wines), and even a 'cheese and beer' farm (aka Bruny Island Cheese and Beer Co.). It is also bursts with jaw-dropping walking trails and beaches.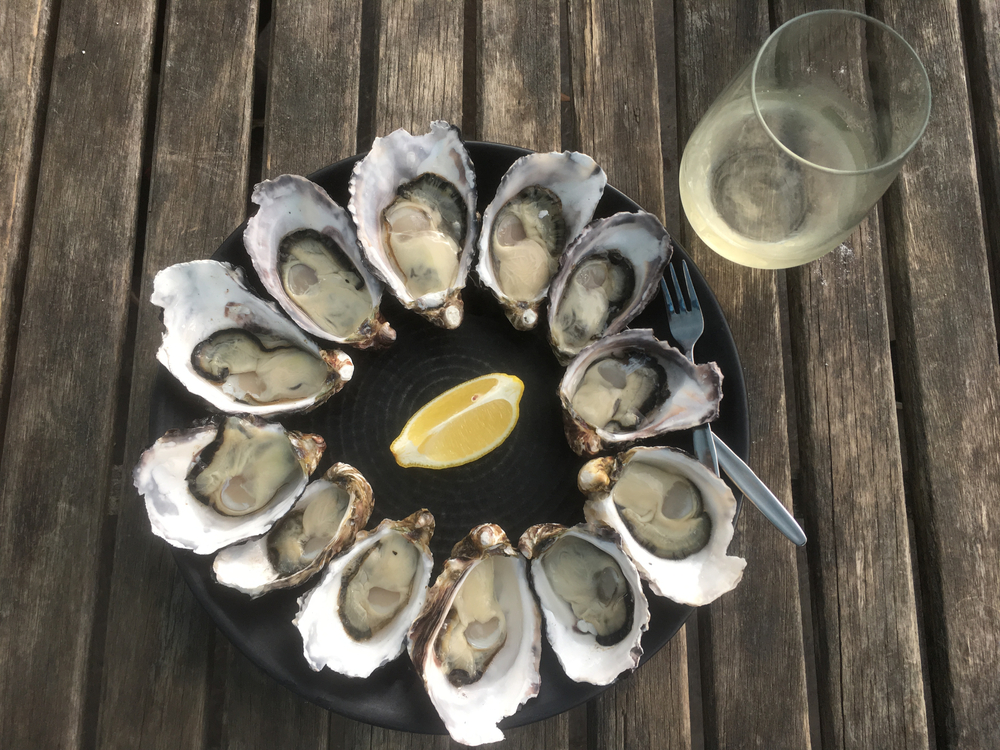 Once your tummy is full, settle in to witness the island's resident Little Penguins (or fairy penguins) return to sand-dune burrows after a day feeding in the ocean. Bruny Island Neck Game Reserve, located on a long sandy isthmus that connects the island's north and south, promises an ideal vantage point to watch their happy feet. 
For wildlife buffs, Bruny Island doubles as a twitcher's paradise, supporting all 12 of Tasmania's endemic bird species. Not least being the 'turbo chook' (Tasmanian Native Hen) which can run at speeds up to 50km an hour. Try and keep up! Psst: Bruny Island Bird Festival is held biennially in October. 
Discover Tassie's 'Big Apple'
The antithesis of New York City, Huon Valley, just a 30-minute drive south of Hobart, is renowned for its wild beauty, rolling hills, not a single set of traffic lights and apples galore. The orchard region – today as famous for saffron, fresh berries, locally grown mushrooms, friendly locals and grass-fed beef – originally delivered Tasmania the moniker of 'Apple Isle' in tandem with its reputation as 'cider capital'. 
Cider lovers are spoilt for choice in 'the Huon', as the valley is affectionately called. Willie Smith's Apple Shed, aka Australia's first organic cidery, is a destination in its own right, tucked in a large rustic barn, with the bonus of good food (showcasing best of southern Tassie produce), live music, an apple museum and a weekend farmers market packed with artisan produce and wares (handmade ceramics, wood products, soap and leather goods).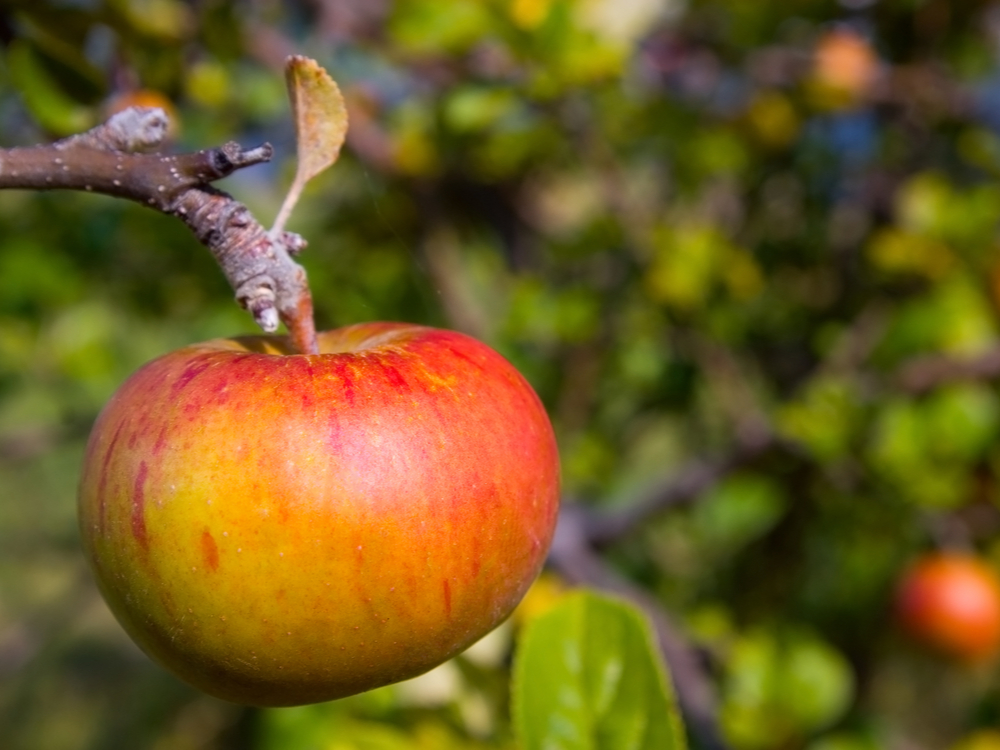 Cheers meets 'Hallelujah' at Frank's Cider, taking over a former church hall in the historic riverside town of Franklin, while artsy Cygnet is home to Pagan Cider's cellar door (order the cherry cider!).
Sweet tooths are also in for a treat at Huonville's artisan chocolatier, The Cat's Tongue. Short on time? The chocolates can also be found in select Hobart stores, including the Hill Street Grocer (West and South Hobart) and Wursthaus Kitchen (Salamanca Place).
Did you know? Chocolate giant, Cadbury, has been sourcing its milk from Tasmania since the 1920s, after the British company opened its first overseas factory in Claremont, just outside Hobart. Sweet!

Stop salivating and discover Tasmania's foodie trails for yourself, starting in gorgeous Hobart.
Peace of mind when you stay with us: Introducing Clean Touch.  

*Activities listed may be subject to Covid restrictions.