For such a young country, Australia has a very rich history, well documented through archives, exhibitions and architecture in Canberra.
Start your day early at the Australian War Memorial. Meet in the Reception area for a tour with one of the knowledgeable volunteer guides. Your guide will walk you through the Shrine of Remembrance, find your relatives' names on the Honour Roll and explore the galleries full of Australia's war history. The newest permanent exhibition Australia in the Great War, explores stories from the First World War including journals, uniforms, dioramas, photographs, firearms and more. Special talks are held weekly and often feature prominent Australian figures.
Travel secret – each day at 4:55pm EST, the Last Post Ceremony signifies the end of the day. To catch a really special scene, be there on the first or third Wednesday of each month when the Last Post Ceremony includes the presence of Australia's Federation Guard.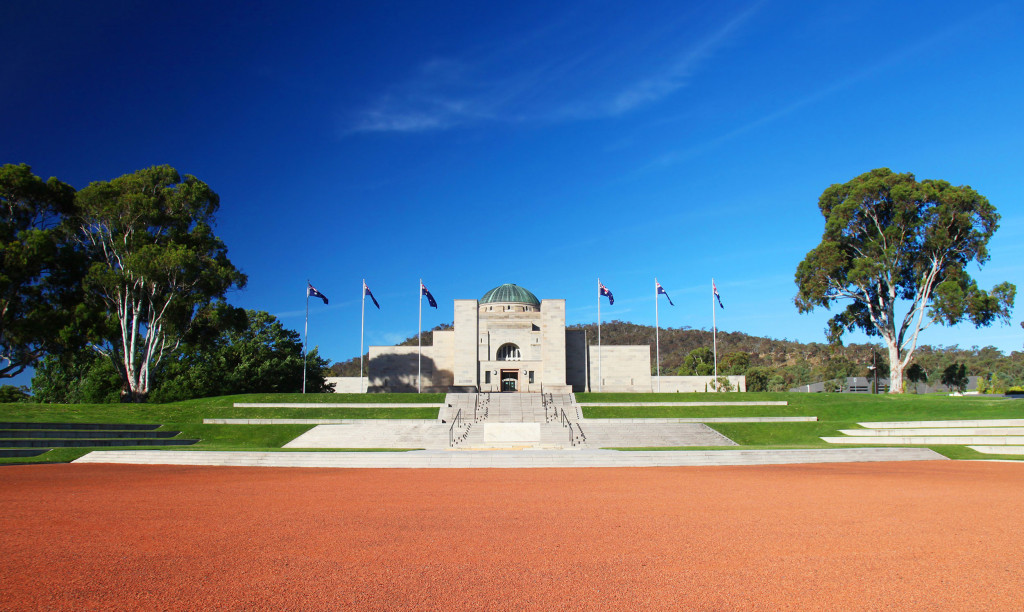 At the National Film and Sound Archive you can discover Australia's rich history of film, television and radio. See Australia's first ever Oscar statue, awarded to Chief Director Ken G Hall in 1943 for Kokoda Front Line! (1942) and highlights from Canberra's first commercial television station, CTC 7. You could find yourself lost for hours in here, with over 2 million works in the collection. Exhibitions and collections are updated regularly so there is always something new to find.
If you're more of a book worm, venture across the lake to the National Library of Australia, where you can immerse yourself in a world of rare and unexpected books, maps, newspapers and more. While you're there, enjoy lunch at the Bookplate Cafe surrounded by incredible Lenard French stained glass windows. Then step into the halls of the library, where highlights include Captain James Cook's Endeavour Journal and the landmark papers of Eddie Mabo. If you're after something a little less precious, pick a book from the many shelves and cosy into the main reading room, connecting to the rich history that surrounds you.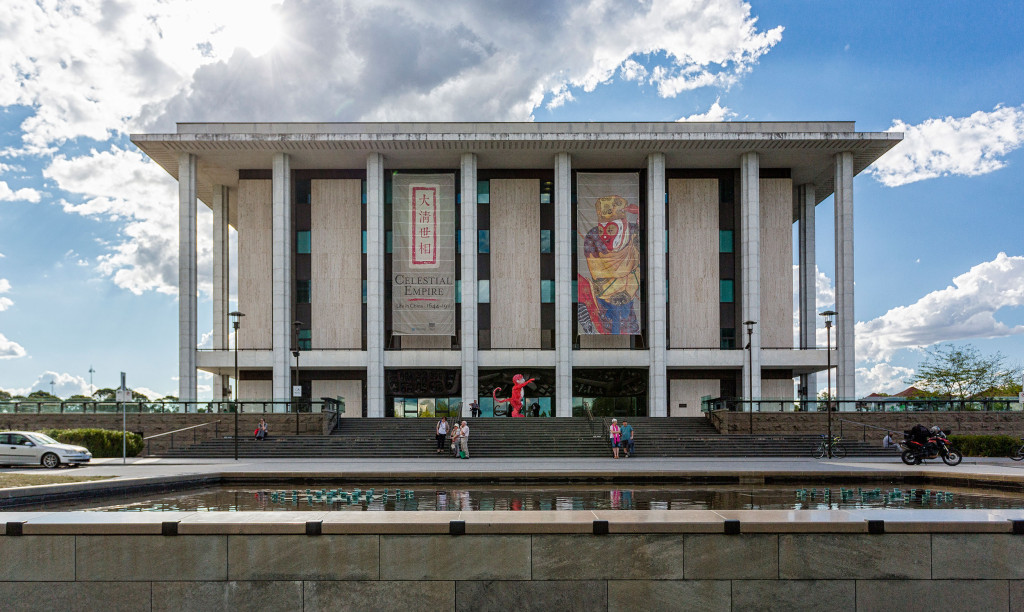 Check out Old Parliament House, also known as the Museum of Australian Democracy where you can reflect and appreciate the history of this very young country. Before Canberra became what it is today, Old Parliament House was the social, geographic and political heart of Canberra and the whole ACT. Today, the building itself, the rooms inside, and pieces left behind tell an exciting history of Australia's democratic government. After exploring, head to Chifley's Bar & Grill at the historic Hotel Kurrajong Canberra for lunch, where former Prime Minister Ben Chifley resided during his days in Parliament. Chifley's is a quality steakhouse featuring a menu of premium beef and local, seasonal produce alongside a well curated wine list.
At Parliament House, take a walk around and see how many politicians you can spot, then go inside the Senate or House of Representatives for question time where you can watch democracy in action. Be sure to pre-book your tickets as these sessions can fill up quickly. Afterwards, check out the Magna Carta, an 800 year old document which set out the freedoms and liberties of democracy. This copy is the only one in the southern hemisphere!